How Do Cash Back Credit Cards Work?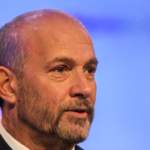 By
James Wilson
Feb. 24, 2022
We all love rewards and we particularly love rewards for spending our own money. When it comes to credit cards, we can sometimes get lost with all the jargon and other confusing aspects to using it, but there are some credit cards out there that can give you these loved rewards.
A cash back credit card is a form of rewards card. It allows you to receive monetary earnings from using your credit card on purchases. It differs from other reward cards like travel rewards because travel reward cards don't always explicitly tell you what you'll receive back.
The thing with cash back credit cards is that they can differ wildly from one another but they normally are clear exactly what you're going to get back for your purchases.
This guide aims to help you out through the often confusing world of credit cards and will try to show what cash back credit cards are, what they do and how they work - along with some other great financial tips!
Also read: Saving $10,000 in a year
What Exactly Is A Cash Back Credit Card?
When it comes to rewards card credit cards, there are generally two kinds. A travel rewards card and a cash back rewards card.
It's simple with a cash back rewards card to see what you're getting back. Let's say that your cash back rewards card offers you a return of 2% of your cash back on purchases made. This means that every 100 dollars that you spend, you'd receive 2 dollars back as a reward.
Whereas with travel rewards cards, the points and the rewards will vary depending on the travel costs, who you use and what the terms are of the travel card to begin with.
The way in which you receive your rewards from a cash back credit card is through 3 normal means. Typically, you can opt for credit applied to your statement - therefore paying less overall, a check sent in the post or a bank transfer.
This is normally a monthly process, but some credit cards will apply these rewards annually or quarterly - which depends on the credit card supplier.
When weighing up if a travel rewards card is better for you will depend on your circumstances and your spending habits, but you would need to know exactly what the terms are in your credit agreement. Both have their own advantages and disadvantages.
Also read: What is the average credit score?
How Do I Get Cash Back With This Credit Card?
The system of reward returns will depend on the card itself. However, you can generally expect the following ways:
Flat Rate Credit Cards
This is the more common cash back rewards credit card and our example above is what you can typically expect. So, normally they offer between 1 and 2 percent back on purchases. This, of course, is highly advantageous to certain spending habits and the higher the return, the better the value.
But it's not always that simple, as some credit cards will have high annual fees or other types of fees applied to their use. It's always best to check before you apply and use a credit card, so that you're not stung with higher bills than you expected.
This type of card is very good for people who prefer a basic reward system, where they do not need to apply for their returns through points or through a third party. Assessing which flat rate card is best for you is important, and you can normally do this using a comparison website.
Also read: How to Provide Proof of Income
Tier Structured Reward Cards
Some credit cards work in conjunction with certain businesses or services and will reward you if you use your credit card to make purchases specifically with them.
So, you might have a credit card that provides rewards back based on purchases at a restaurant chain or at a specific gas station. Or, they will offer bonus cash back for purchases you make at these places - for example, if you typically earn 1% - you might earn 2% there.
These offers might hold annual or quarterly caps on bonuses, so you'll need to check this before you spend at these places. These cards are better for people who frequent the places that the credit card is offering the bonuses on.
Again though, these cards might also have annual fees along with other fees - so always check the credit agreement.
Also read: 7 Best Ways To Invest Money Wisely
A Rotating Reward Card
This type of cash back reward card is where the bonus categories rotate every quarter or every few months, or even annually.
So, if you're the type of person that frequents many different types of businesses - this card could be more enticing to you. Additionally, you often are offered a much higher rate of reward because the duration of the rewards is much lower.
For example, the rewards for a specific business can be 5 percent back on your purchases but it only lasts for 3 months. This is when spending more at these places becomes a great advantage.
It might be confusing though as it might not be clear to who the rewards will be applied to next - so in some ways, it can be a gamble to opt for this type of rewards credit card. You may also have to keep an eye on the way it works and "activate" your rewards.
So, it's not made for people who prefer things to be more automated and don't want to keep track of their rewards consistently. With a flat rate credit card for example, this process is much simpler and doesn't require your input too much.
It may also be less attractive if you only have this type of credit card and no others. It's always best to get independent advice when choosing a credit card that will suit your needs.
Also read: How To Manage Personal Finances
How Will The Rewards Work?
As we said, you can typically expect credit applied to your statement, a check or bank transfer of your cash which can be annually, monthly or quarterly. The terms of this will be outlined in your credit agreement.
However, some cash back credit cards will offer gift cards as a reward which will be sent to you via post or as a digital reward. Some others will offer you additional rewards like donations to charities or points onto their own rewards program.
Some credit card suppliers will have a minimum balance requirement before rewards will be applied though, so bear this in mind before you apply and always check the terms.
Can Anyone Get A Cash Back Credit Card?
Not necessarily. When it comes to applying for any kind of credit, your credit score will have a huge impact on what you will be offered, along with the interest rate (typically higher for people with poorer credit scores).
Cash back credit cards often have huge advantages with low interest rates, although this isn't always the case. Therefore, you should be accepted for a rewards credit card if you have a fair to good credit score.
Of course, if you have a much higher credit score - you'll likely be fine and be accepted, assuming your circumstances are fine. People with no credit history might struggle to be accepted for credit cards in general, but there are ways they can get one.
It's always best to speak with a financial advisor if you're looking to get into a credit agreement.
Summary
Cash back credit cards can be highly advantageous if you understand how they work and keep an eye on your purchases - and most importantly, use your credit card responsibly.

Your check stubs can be used as part of tracking your finances. Use them along with your credit card statements so you can have a better understanding of incomings and outgoings.
Create Your Paystub in 2 minutes