How to Make a Budget in Excel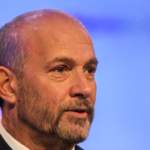 By
James Wilson
Feb. 28, 2022
Unsure where your money goes every month? Tired of seeing your bank account in the red? Or maybe you are struggling to save up for something you really want? If any of these sounds like you then you may need a budget. While the "B" word may sound scary to some, we can assure you that it doesn't mean living off plain noodles for weeks a time. If you learn how to make a realistic budget you already have the potential to reach your goals. Still unsure what a budget is? Check out the below before learning how you can make your own personalized budget to help you regain financial power in your life.
Also read: What is the 50 30 20 Rule?
What is a budget?
A budget is a fantastic way of being aware of your financial situation. It is a list of sorts where both income and expenses are taken into account to ensure someone is not living outside of their means and also to check if there is money being saved. Budgets are usually done for a certain time frame, such as bi-weekly, monthly, or yearly. Depending on when income is due a bi-weekly or monthly budget may suit better.
Why do I need a budget?
Creating a budget allows someone to take back control of their finances. IF you are unsure how you burn through money so quickly or if you are trying to save for a new home, special occasion, or for a rainy day, budgets are a great way of ensuring you can reach realistic monetary targets. Budgets are also a fantastic way to overcome or avoid debt which is, unfortunately, a common situation people find themselves in.
Now that we have highlighted what exactly a budget is as well as why you may need one let's continue on to what the next step is for you.
Information To Gather
Before creating your spreadsheet on excel you will need to gather all the necessary information to ensure that your budget is as realistic as possible. You will need to gather information regarding the below.
Income
If you are making a personal budget you need to gather how much money you make, this can be from both income and investments. If you receive any government funding this should also be included in this section as you want to add any money that is coming into your account. If you are making a household budget and you are living with a partner you need to gather this information related to both of you and compile it together.
Also read: How To Prepare Your Accounts For New Hires
Expenses
For gathering your expenses you will need to consider anything that results in money going out of your account. We recommend doing this per month and then should you wish to make a bi-weekly budget you can split it down the middle before inputting expenses on your excel spreadsheet.
Fixed Expenses
Fixed expenses are any costs that stay the same every month, for example, rent, mortgage repayments, insurance of any kind, and loan repayments. Make a note of how much each cost is so that you are ready to add this information to your spreadsheet.
Variable Expenses
Variable expenses are costs that differ each week and month but are essential, they include groceries, fuel, electricity, and water usage. Take a look at how much these usually are and create an estimate to put aside to cover these costs each month. For example, if you pay $51 on fuel one week and $45 on fuel another week a monthly budget of $200 should cover your fuel costs.
Discretionary Expenses
Discretionary expenses would be the costs that would be the first to go if you were to find yourself struggling financially and often when people are saving they will consider cutting down on discretionary expenses. These would include, eating out, coffee, clothing, cable, memberships, and more. They are more so 'nice-to-haves' than necessities.
Also read: Can You Deposit Someone Else's Check In Your Account?
List of Special Occasions
This is not an important part of the budget but we find it extremely useful. Make a list of upcoming special occasions for the month ahead, it can be wedding anniversaries, birthdays, family occasions, or weddings. Consider if you will be buying a gift or sending a card and decide on how much you will spend on each special occasion. If you are creating a budget at the start of the year it can be useful to look at the year ahead and figure out what months may be more expensive than others due to special occasions.
Savings
Check how much you are putting in savings each month. It can be worthwhile having a separate account that you put savings in or even withdrawing the cash and putting it in a folder for emergencies or rainy days.
Also read: Counter Offer Your Salary
Set Goals
If you have decided to make a budget it must be for a reason. Decide if you want to save money or if you are doing it simply to have more financial awareness. If it is the latter your work is now done, all that is left for you to do is to create our spreadsheet. If you want to save money the hard part could be beginning, but we are here to help you and know that you can do this!
How To Make A Budget In Excel
Now it is time to translate all of the above into an excel sheet so that you can see your finances at a glance. Open this article alongside excel and complete each step as we go to avoid any confusion.
Open Microsoft Excel and start a new spreadsheet. Your spreadsheet will have four sections being income, expenses, savings, and overall totals.
Column A will have the main titles of income, expenses, and savings. Leave space below each title to input your salary, all expenses that you have within fixed expenses, variable expenses, and discretionary expenses, and under savings leave space to write what the savings are for.
Here is an example of what the titles under your fixed expenses may look like:
Create a total title at the end of your income section, expense section, and savings section
In column B input the figures related to each title, for example under Income where it says Salary you will add your monthly salary in column B
Once you have input the figures related to everything on your budget sheet you now need to calculate your totals.
Add all of your income together and place this number in column B beside the total for income. Repeat this step for expenses and savings. You will have three figures in each total section.
Add your savings total to the expenses total. You will now have two totals, one for income and one for expenses. You will subtract these numbers to find out how much money you are left with each month, see image below:
If your expenses are more than your income the easiest way to cut back is to consider cutting back on discretionary expenses, such as subscriptions. Consider what you can do without and remove these costs from the spreadsheet. Recalculate to get your new figure.
Here is an example of what your budget may look like:
Final Thoughts
Now that you can clearly see how much money you are making and how much money you are spending you can adjust your spending habits to stick to a budget, allowing you to save money for the new home or college fund or just to stay out of debt. Budgets will always be unique to the individual and their needs so don't compare yourself to others. Do what is best for you to keep your finances healthy and happy and your life a little more stress-free.
Also read: Proof of Income for a Mortgage
FAQs
What should I do if I don't stick to my budget?
If you are struggling to stick to your budget take a moment to consider why this is, look back at your bank statement to see what you were spending additional money on. If it was due to a one-off expense you should give your budget another shot as these expenses will not be every month. If you are overspending in the miscellaneous areas of your budget it may be worth trying once more and being more conscious about what you are spending. If after being more conscious you are still struggling then perhaps your budget is unrealistic and in this case, you should return to the drawing board and create a budget that may be easier to stick to. The great thing about budgets is that they are not set in stone and we can adapt and adjust them as necessary to suit our financial needs.
What can I use if I don't have Microsoft Excel?
If your computer or laptop does not have access to Microsoft programs there are other apps and programs that you can use. Google Sheets is free and accessible to anyone with a google account. Google Sheets functions are quite similar to that of Microsoft Excel so you should still be able to create a budget spreadsheet using this guide. If you have a smartphone you can use apps such as Goodbudget and Mint.

Your check stubs can be a great way for you to keep track of your finances so you can easily add the figures to your spreadsheet.
Create Your Paystub in 2 minutes