How Are Online Pay Stubs Better Than Excel Sheets?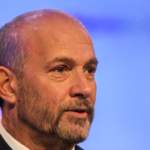 By
James Wilson
Jun. 18, 2018
Pay stub calculation is a central pillar of the operation of many businesses. It's no surprise, then, that there are many different opinions on how best to handle it. These can differ depending on the size of your business, its services, income, and corporate image.
With the advent of digital services, one of the most popular avenues available to you is in online pay stubs platforms. Join us, today, as we put this exciting new technology under the microscope, and show you how it measures up compared to Excel spreadsheets.
Also read: Apartment Renters Call On Landlords To Accept Substitutes For Pay Stubs
It's Measurably More Transparent
Online pay stubs are created with one specific purpose in mind: keeping track of payments in a digital ledger. Excel spreadsheets, meanwhile, have many uses. And, while that doesn't mean they're bad for the job they do, it does mean that the people who make them can obfuscate specific information.
Or just leave it out of the spreadsheet, altogether. With an online stub platform, there's only so much information it's possible to include. You or your employer have to complete the stub in a specific way, and the final product won't hold back any information.
Also read: What is The Importance Of Keeping Your Pay Stub?
It's Quicker and More User-Friendly
Online applications have come a long way since the slow-loading app sites of the past. Simple forms with clear functions and obvious features generate paystub data as quickly as if the app was right there on your desktop. Also, the data is stored online, meaning there are no cluttered desktops full of unorganized files and folders.
There's a lot to be said for a user-friendly design. You've got pay data, interconnected to different departments, and everything needs to work together. Compared to setting up different spreadsheets of data, connected by advanced functions, an online pay stub is easy to use.
Also read: How to Get Free Pay Stubs Online
It's Cheaper
The calculations in payroll management can also be expensive to outsource. For a low-cost alternative, online stub systems offer great functionality for a low initial investment.
And, because money isn't just about the actual cash you invest in a service, keep in mind the fact that these systems save you time is also significant. The process is also more straightforward and, actually, less likely to require correction. The less time you spend working on payroll, the more time you'll have for business operations that actually bring in income.
Also read: What Are the Main Differences Between Salary and Hourly Paystubs?
It Looks Professional
Having a professional finish on your business documentation is important. And, while the information from an Excel spreadsheet is comprehensive and "all there", it can be hard to polish up the way it looks.
Online pay stub platforms incorporate your data into a format that adheres to current design trends. It gives you options to incorporate logos, keep track of how many documents have been sent out, and use formats that have been designed to look better.
Get A Professional Edge, With Online Pay Stubs
As a business, your staff is your biggest asset. It makes sense, then, to handle their pay processes in the best way, in spite of the complicated data that makes up a paycheque.
Interested in learning more about creating pay stubs for use in your workplace? Check in with some of our other great blogs, or start generating a paystub now!
---
Frequently Asked Questions
Online pay stubs are designed to meet federal, state, and local regulations, ensuring that all required information is accurately presented and maintained for record-keeping purposes.
Yes, online pay stubs are usually hosted on secure platforms with encryption and authentication measures in place to protect sensitive employee data from unauthorized access.
Yes, most online pay stub systems store historical pay data, allowing employees to review and download their past pay stubs for personal record-keeping or financial planning.
Yes, most payroll software allows employers to customize pay stubs to include specific information, such as company logo, employee details, and additional deductions or contributions.
Employees can access their pay stubs through a secure online portal, typically using their login credentials provided by the employer or payroll service provider.
Excel Sheets are manual spreadsheet documents used to track and calculate employee pay data, whereas online pay stubs are automatically generated using payroll software.
By eliminating the need for paper, printing, and mailing, online pay stubs save on material costs and reduce the company's environmental footprint.
Payroll software automatically calculates deductions and taxes, eliminating manual calculations and reducing the risk of human errors. This streamlines the payroll process and saves time for both employers and employees.
Online pay stubs are digital versions of an employee's pay information, including salary, deductions, and taxes, which can be accessed via a secure online portal or sent via email.
Online pay stubs provide employees with easy access to their financial information, allowing them to view and verify their pay details at any time, promoting transparency and trust.
Create Your Paystub in 2 minutes