What States Do Not Have Income Tax?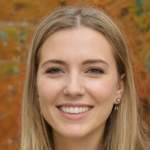 By
Samantha Clark
Jun. 11, 2017
It doesn't matter if you're a millionaire or middle class, everyone has an opinion on income taxes. Some view income tax as necessary, others see it as a nuisance. Have you ever wondered what it would be like to receive a paystub without seeing income tax being taken out of it? If you live in certain states, that fantasy could become a reality.
What States Do Not Have Income Tax?
This may come as a surprise, but there are some states that don't require their residents to pay an income tax. Some states do this to encourage business growth and keep their young and talented workforce from moving to other areas. So far there are only 7 states that don't have an income tax, but that number could be growing. If you're curious about what states do not have an income tax, look no further. If you want to keep more of your paycheck, consider moving to one of these states.
Alaska
If you don't mind the cold temperatures, Alaska could be your next home. This state doesn't have income taxes, and they also lack a sales tax. Despite their lack of both taxes, some state lawmakers have proposed allowing one or both taxes to make up for gaps in the state budget.
Nevada
It's no surprise that "Nevada" is one of the most common answers to the question "What states do not have income tax?". The state brings in a lot of money from Las Vegas tourists and other fees associated with gambling.
Texas
The Lone Star state doesn't collect an income tax, but they do tax other items to make up for lost revenue. The state's sales tax and property tax help fill the hole income tax left.
Florida
Florida has great weather, excellent golf courses, and no income tax. Because of the state's lack of income tax, they rely on sales tax to generate revenue.
South Dakota
Like other states that lack income taxes, South Dakota manages to make up the lost revenue with other taxes and fees. Cigarettes, alcohol, and even coin-operated laundromats are taxed.
Washington
Despite the state's lack of income tax, it still ranks as one of the states with the highest tax rates in the country. You won't have to pay an income tax, but you will pay a high sales tax.
Wyoming
When it comes to states that lack income taxes, Wyoming is unique. The state also lacks a corporate income tax, which could make an attractive place for businesses headquarters.
Non-Traditional Income Taxes
Some states haven't completely done away with their income taxes. A few have just altered their own income tax laws.
New Hampshire technically doesn't have a traditional income tax, but they do collect a 5% tax on income and dividends that exceed $2,400 each year. Residents in Tennessee don't need to file a return to pay taxes on their wages, but as of right now they do tax interest and dividends.
Ready to Move?
Now that you know what states do not have income tax, are you thinking about making a move? You may feel like you're ready to move to a state that doesn't have income taxes, but you shouldn't assume that everything will automatically be less expensive there. As you can see, the vast majority of states use property, sales, and other taxes and fees to make up the money lost from a lack of an income tax.
Seeking to avoid this struggle? Try our modern paystub generator now!
---
Frequently Asked Questions
It depends on individual circumstances, but retirees may benefit from lower taxes on their retirement income.
It depends on the specific state, as other factors such as cost of living and property taxes will vary.
No, you'll typically be subject to income tax in the state where you live, regardless of where you work.
It depends on your home state's tax laws, but some states offer tax credits for taxes paid in other states.
Some businesses and residents may be attracted to states without income tax, but various factors influence this.
In some cases, these states may have higher sales or property taxes to compensate for the lack of income tax.
These states typically rely on other revenue sources, such as sales taxes, property taxes, and tourism.
Residents can potentially save money, as they won't have to pay state income tax on their earnings.
Alaska, Florida, Nevada, South Dakota, Texas, Washington, and Wyoming do not impose a state income tax.
Yes, living in a state without income tax does not exempt you from paying federal income tax.
Create Your Paystub in 2 minutes