How To File A 1099-NEC Form? - What To Know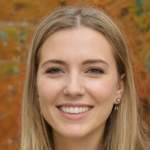 By
Samantha Clark
Jul. 11, 2022
A 1099-NEC form is an IRS form used to report income payments that have been made to non-employees. These non-employees usually take the form of independent contractors and it is imperative that these forms are filed correctly.
This form is just one of eighteen forms that are issued by the IRS to accurately report your income. The 1099-NEC form, in particular, is used by various businesses in order to report payments made to independent contractors, sole proprietors or other non-employees that are hired by the company within the tax year. This form is never used to report payments to employees of the company.
Prior to 2020, this information was filed via a 1099-MISC form, however, the 1099-NEC has replaced this form in order to report this information. If you want to know what information is reported on the original 1099-MISC form, then you should visit the IRS website.
The company that is issuing these payments and the recipients of the payment will both need to be aware of the 1099-NEC form and how to file them correctly.
Also read: How To Correct A W2 Form Properly
Who Needs To Complete A 1099-NEC Form?
The company that is contracting non-employees will be required to complete the 1099-NEC form for each payee under the following conditions:
- When payment is made to a non-employee.
When payment is issued for external services during the course of the tax year.

When payment is issued to a single-member LLC or a partnership.

When payment is issued to an estate.

When payments total $600 or more during the tax year.
These payments include those made in the form of non-cash or cash payments (including trade). However, you are not required to complete a 1099-NEC if you have made these payments via a credit/debit card or via a third party, including PayPal. This is because this third party institution will report these payments themselves.
What Should You Do As A Company?
As the company that is issuing the payment, you should follow these guidelines:
Prior to making payment, you should ask for a completed W-9 form from the person that you are paying in order to ascertain their taxpayer identification number.

At the completion of the tax year, you should fill out the 1099-NEC form, alongside a 1096 form if you are submitting this form in paper. The latter takes the form of a cover letter that is submitted for each of the 1099 forms that you submit.

File one or both forms with the IRS, or your state tax department, if required to do this also. You should submit these forms by January 31st of the next year, and make your submissions either electronically or via email.

Send copies of these 1099-NEC forms to any non-employees prior to January 31st.
You should also bear in mind that the deadline for the tax year can vary, depending on the year of your submission. This is because this date can sometimes fall on a weekend or during a public holiday. The deadline for submission would thus be the next business day. You should also be aware that there are often penalties issued for late submissions. Thus, you should ensure that you are submitting these forms with plentiful time to spare.
Where Do I Get A 1099-NEC Form?
In order to obtain a 1099-NEC form, you can use a service like an e-filing service provider in order to complete and submit online. This is the easiest means of filing a 1099-NEC form. However, you can also purchase paper versions from office supply stores. You can also order paper copies of this form from the IRS, via their website.
Also read: Do You Need Multiple W2 Forms From The Same Employer?
How To Fill In A 1099-NEC Form?
When filing a 1099-NEC form, bear in mind that this form has five key areas:
Payer's information including their name, address and taxpayer ID number.

Payee's information including their name, address and taxpayer ID number, as extracted from their completed W-9 form.

The amount of non-employee compensation that has been issued, for example, the total payments that have been made to them during the last tax year.

Any federal income tax that has already been withheld.

Where applicable, the state information for both the payer and the payee, should be stated.
It is important to note that you may not be required to complete the final two areas (the federal tax withheld or the state information section). If you are unsure whether you need to complete these sections or not, check the IRS website for detailed instructions on the 1099-NEC and 1099-MISC forms to clarify whether you need to do so. You will also find a helpful example of completed forms within these instructions.
How Do You File A 1099-NEC Form Easily?
The most convenient way to file these forms is to file them electronically. E-filing service providers are widely available online, however, they may charge a fee to file these forms on your behalf. Alternatively, you can file your 1099-Form via mail, using paper forms. As mentioned, you should bear in mind that you will also need to submit Form 1096 as a cover letter, if you choose to use this method.
You can submit the 1099-NEC easily online by registering for the IRS's Filing Information Returns Electronically or FIRE system. Alternatively, you can use Xero, which enables you to e-file using Track1099 or Tax1099. You can also acquire an e-filing partner via the Xero App Store.
What Should I Do As The Payee?
If you have received a payment of over $600 within the tax year, then you should have received a 1099-NEC form from each business that has contracted you during this period of time. However, if your payment has been received via debit or credit card or via a third party, then you will not need to obtain a 1099-NEC for these payments.
The business that has paid you, will fill out a 1099-NEC form and provide you with a copy of this by January 31st of the next tax year. If you have not received this by then, reach out to them and obtain this. This form is required for you to be aware of your income when reporting it, you will not need to file it yourself. However, you are required to report your income in its entirety, irrespective of whether you receive a 1099 form or not.
Also read: Do 1099 Employees Get Pay Stubs?
Where Else Can I Find Information About 1099-NEC Forms?
If you are still uncertain about anything regarding 1099-NEC forms, or whether you need to receive one, then consult with your accountant or seek out more information via the IRS website or the company itself.
Also read: How To Fill Out a 1099 NEC
Conclusion
To conclude, you need to file a 1099-NEC form if you have made any payment over $600 to a non-employee, like an independent contractor, during the tax year. You can file a 1099-form easily by e-filing online, or via paper form. This form requires the taxpayer identification number of the non-employee, and thus, you should ask them to fill in a W-90 form to obtain this information when they are contracted.
Having these files in order will allow their payroll to run smoother and ensure employees will receive the correct pay stubs.
Check out our 1099 nec form generator which is another brilliant form generator which produces 1099 forms easily.
Also read: File 1099 NEC Electronically
Create Your Paystub in 2 minutes