What is a Business License - What to Know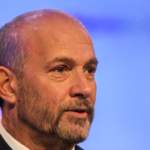 By
James Wilson
Dec. 28, 2022
A business license is required to operate a business in most states, and is also known as a "business permit" or "permit." A business license is not an occupation license, which is issued by the state for occupations such as doctors, lawyers, accountants, etc.
The purpose of a business license is to ensure that all businesses are operating legally, and to provide information on the business owner's identity, address, and other relevant details.
So, with that in mind, let's take a look at a business license in more detail.
Also read: Use A Customised Invoice For Your Business
How to Obtain a Business License
The first step in obtaining a business license is to determine whether you need one at all. This will depend on the type of business you want to start, whether it is a sole proprietorship (one person), partnership (two or more people), corporation (more than two people), or LLC (limited liability company).
If your business does not fall into any of these categories, then you do not need a business license.
However, if your business falls under any of these categories, you must obtain a business license from your local city or county government.
Contact Local Government
The next step is to contact your local government to find out how much a business license costs, what documents you need to apply for a license, and when you can expect to receive your license.
You may be able to get a business license online, but this option is usually only available for large cities with many businesses. In some cases, you may have to go to your local city hall to fill out paperwork and pay fees.
Also read: 5 Ways To Keep Track Of Your Businesses Income And Expenses
Once you have received your license, you should register it with the Secretary of State's office so that they know who owns the business. This is done through filing a form called a "Certificate of Incorporation" or "C-4."
This process typically takes about 30 days, but it depends on where you live. Once registered, you will be given a copy of your certificate, along with a temporary registration number.
Your permanent registration number will be sent to you within 10 days after your application has been approved.
Also read: Branding Your Business For 2022
Other Things to Know
If you own multiple locations, you may need separate licenses for each location. Some states require you to file a new application every time you open a new location, while others allow you to renew your existing license once per year.
Check with your local government to see if you need to file a new application for each new location.
If you plan to sell products or services, you will also need a sales tax ID number. Sales tax IDs are used to collect sales taxes from customers, and are usually obtained through your local government.
For example, if you plan to sell clothing, you would need to obtain a sales tax ID from your local government.
In addition to the above steps, there are additional requirements for certain types of businesses. For example, if your business involves food preparation, you will need to comply with health department regulations.
These rules vary between different states, so check with your local government to learn what you need to do.
Also read: Tips To Improve Employee Morale Remotely
How Long Does it Take to Get a Business License?
The length of time varies depending on the type of business, the size of the city, and the amount of red tape involved.
Typically, getting a business license is fairly easy. It can take anywhere from a few hours to several weeks, depending on the city and state.
How Much Does it Cost?
There are no set fees for applying for a business license. Fees vary by city and state. For example, in California, the fee ranges from $50-$200.
Most cities charge an annual renewal fee as well.
Also read: What Is A Retainer?
Does My Business Qualify for a Business License?
To determine whether, or not, you need a business license, you must first decide whether, or not, your business qualifies as a "business establishment."
If your business is considered a "business establishment," then you will need a business license. However, if your business is not considered a "business," then you don't need a business license.
Do I Need a Business License if I Am Just Starting Up?
Many people think that they need a business license even if they are just starting their business. While it is true that most cities require a business license, this requirement only applies when your business meets one of the following criteria:
You have employees who work at your place of business.
You make more than $1 million dollars annually.
You earn more than $10,000 from any single source (such as selling goods).
However, many small businesses qualify as "sole proprietorship." A sole proprietorship is defined as a business owned by one person.
If you are the owner of a sole proprietorship, you do not need a business license because you are already operating under a business name.
Can I Start a Business Without a Business License?
Yes! Many people start up businesses without ever needing a business license. This is especially common among new entrepreneurs who want to test out their ideas before opening up shop.
In fact, many people choose to open up their own businesses without ever obtaining a business license. They simply register their business with the government and operate under their own name.
However, there are still certain things you should consider before going down this route.
For instance, you may want to consult with an attorney about how to properly form your company. You also need to be aware of various laws regarding the type of business you wish to run.
Are There Certain Businesses That Do Not Need a Business License?
Some businesses do not fall into the category of being a "business," but instead fall into the category of "occupation."
This includes occupations such as barbershops, beauty salons, funeral homes, florists, hairdressers, massage therapists, nail salons, photographers, real estate agents, veterinarians, etc.
Also, some businesses are exempt from having to pay a business license. These include restaurants, grocery stores, gas stations, pharmacies, banks, pawn shops, liquor stores, and convenience stores.
Final Thoughts
Whether you are opening up a new store or expanding your current business, obtaining a business license is a necessary step toward success.
As you prepare to apply for a business license, be sure to follow all applicable laws and regulations. Also, keep in mind that some licenses may expire after a period of time.
While it may seem like a hassle, having a business license is actually quite simple.
When having a business it is important to have all our your finances in order, especially if you have employees. Having a healthy streamlined way to produce paystubs will help with this immensely. Our pay stub generator is a fantastic tool for producing pay stubs for all.
---
Frequently Asked Questions
Yes, obtaining a business license is typically required to legally operate a business in most countries, states, and local municipalities.
Generally, a separate business license is required for each location where the business operates. Check with your local government for specific requirements.
Yes, most business licenses need to be renewed periodically, usually annually. Renewal requirements and fees vary by location and type of business.
Research the specific licensing requirements for your location and industry. Local government websites or small business resource centers are good places to start.
You can obtain a business license by applying through the appropriate government agency, usually at the city or county level. This may involve submitting an application form, fee, and supporting documents.
The processing time for a business license varies by location and complexity of the application but can range from a few days to several weeks.
Business license fees vary depending on the location and type of business. Some licenses require a flat fee, while others are based on factors such as gross revenue or number of employees.
Operating without a business license can result in fines, penalties, and even the closure of your business by local authorities. It is essential to obtain and maintain the necessary licenses to avoid legal issues.
Typical information required includes the business name, address, ownership details, type of business, and sometimes financial projections or proof of industry-specific qualifications.
A business license is a permit issued by a government agency that allows individuals or companies to conduct business within a specific jurisdiction.
Create Your Paystub in 2 minutes