Can You Use A Customised Invoice For Your Business?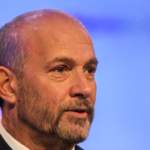 By
James Wilson
Dec. 15, 2021
To answer this question—yes, you can use a customised invoice for your business. Invoicing is an essential process in your business, and it's one of the vital business management aspects. But owning it and creating an invoice that is identifiable with you is even better. You want to ensure you impress your customers by asking for payment in professional, identifiable and easy-to-understand invoices.
Fortunately, unlike the earlier days, creating invoices is much easier due to the availability and accessibility of online resources. You can find numerous invoice templates online you can use to customise your invoices. Similarly, you can also create branded and customised invoice books and carbonless paper invoices, if you prefer those.
Also read: 8 Signs Your Invoicing Isn't Right
What is a customised invoice?
This is where you customise your invoices to match your business requirements and branding. It allows you to create invoices as you want by adding brand colours, logo, fonts and other features specific to your brand. Customised invoices enable you to represent your brand on both electronic and paper invoices visually.
You can also easily include other information such as a thank you message or any additional information you believe is relevant to your business and customer needs. The three main ways for creating custom business invoices is by using invoice templates, invoice books and invoicing software.
Also read: How to Create an Employee Compensation Plan that is Effective
Invoice books, invoice templates and software
When deciding on the best way to customise your invoices, the issues to consider are your business needs, priorities and preferences. Consider how often you send out invoices and how many. If your business only sends out a few invoices per month and you're working on a budget, a template business invoice or invoice books will do just fine.
But if your business is bigger, sending numerous invoices regularly and having broad services or product lists to offer and invoicing software would be a better choice.
Invoice books
Invoice books are excellent for creating invoices on the go, keeping records and tracking invoices. In addition, you can print them as you need, depending on the orders at hand, making invoicing easier. This is because they're cost-effective and they offer the same branding benefit as with template and software invoicing.
Using invoice templates
Small business owners have their days packed with trying to streamline operations, grow their business and improve revenue. Creating good and professional invoices may only come as an afterthought. But with the wide range of customisable invoice templates available today, it has become easy.
Creating good invoices ensures that your customers get a good perception of your business, encouraging them to pay faster. Invoice templates are simple to use, and they make a good custom invoicing option if your business isn't able to use an invoicing tool.
Also read: De-Stress Tips for Small Businesses
How to choose an invoice template
Just because there are available templates doesn't mean you can use any template you find. Here are a few tips you can use to ensure that you pick the most suitable invoice template for your business needs:
All custom invoice platforms are not equal. Ensure you pick one that meets all your invoicing needs. Focus on the features it offers. Also, find a platform with an easier learning curve.

Pick the template that best matches your industry. It makes it easier to customise.

Ensure you can customise the template. It should allow you to make invoices in your preferred colours, fonts and logos. This will create a consistent look across all your customer touchpoints.

Don't forget to consider the small details such as white space distribution, margins, font size, etc.
Using software to create custom invoices
The best thing about invoicing software is that it offers you more than a platform to create and send invoices. They make it easier to receive payments, track and follow up unpaid invoices. Invoicing software is made to make invoicing much easier at every stage of the invoice. For businesses with a lot of invoices, this makes an excellent choice.
The invoicing needs of one business can differ considerably from another and from industry to industry. There are a few things you need to consider when choosing invoicing software, including the following:
Functionality: Determine if the software can do the things you want it to do. Functionality is essential, especially if you want the tool to integrate with existing software.

Usability: It's advisable to test invoicing tools on a road test by creating a sample invoice before you invest in them. You want to ensure that the software is usable. Take close attention to the user interface and ensure that it's intuitive.

Simplicity: The system shouldn't be complicated to use. It should be as simple as possible to use to enable everyone in the team to use it. For example, if you're in the field service business with teams scattered across various locations, each team should be able to create invoices and send them to clients without requiring an extra hand. It should simplify your work by doing the calculations, adding tax, where applicable and so on.

Customisable design: Similar to invoice templates, the invoicing software should be customisable. This doesn't necessarily mean that you change the entire format of the invoice. But it should allow you to personalise the invoice with your brand elements or add or remove fields according to your needs. You should be able to change and make it your own.

Recurring invoices capability: Depending on your business, you may have customers to whom you supply your products or render services regularly. Instead of creating a new invoice each time, recurring invoices help you set up to automatically send such invoices.
Also read: What are the most easy business processes to automate right now?
Benefits of using customised invoices in business
Unfortunately, you can lose your customers at any stage of their purchasing journey, including at invoicing. Ensuring every step creates a good impression matters a lot to your business. Customising your invoices is one way to improve your brand awareness and keep customers coming back. Look at other benefits that custom invoices hold: (3)
Customised professional invoicing
Coherent, professional and neat invoicing invoice will look like any other paper if it's unbranded. It's easy for a customer to lose it among many other papers they handle each day and forget to pay on time. Besides, traditional paper invoices using carbon can get messy, creating a not so appealing impression on customers. However, with custom invoice books, templates and invoicing software, you can move ahead with professional, branded invoicing.
Improved brand reputation
Your brand reputation is essential to you, and it plays a considerable role in building customer trust. Customers want to tell who they're doing business with from a glimpse, especially in matters of payment. By creating customised invoices, you can help instil trust with customers by making it easy to identify who sent the invoice. If your invoices are easily recognisable to your customers, you're doing an excellent job in enhancing your brand's reputation.
They support your marketing initiative
The invoices contain your company's details and branding features. They have all the information and looks required to market your business, making them identifiable. They are your brand ambassador when interacting with a customer and beyond. This helps to keep your business in the minds of your customers, improving payment times.
No matter what marketing method and tools you're using, the aim is to attract customers and improve sales. When customers see your custom and branded invoices, they immediately relate them to your other marketing tools such as brochures, business cards, online and offline ads, etc. They support your marketing campaigns and enhance brand recognition and awareness.
It makes your business competitive
Customising your invoices can set your business apart from those still using generic invoices that look similar to each other. It makes it possible for your customers to identify your invoice quickly from its outstanding features. Human beings are highly visual and can set their preferences purely based on the visual appeal of something.
Besides retaining the old customers, it's also a good way of attracting new ones. A good first impression can lead to repeat customers, building customer loyalty and increasing your market share at the same time.
The whole purpose of sending an invoice is so you can get paid for services rendered or goods sold. The worst that can happen is having to chase customers for the money they owe you. Custom invoices make it easier for you to get paid by including all the information required to make a customer pay.
Besides, beauty is known to carry unfair advantages, and the same applies to invoices. A beautifully customised and branded invoice shows credibility. When you make an effort to build your invoices to align with the rest of your branding, they become harder to ignore.
They provide a clear purpose
As stated earlier, using an invoice that's not customised can look like just another piece of paper easily mistaken for something else other than an invoice. But when the paper bears your business logo, contact information, customer's details and itemised product or services list, it's easily recognisable as an invoice.
This can play a significant role in how a customer perceives your business, their decision and whether they're going to pay the invoice or keep it for later.
Also read: What Tools Can You Use to Streamline Your Business Operations?

Takeaway
Yes, you can use customised invoices for your business, and they offer the benefits discussed here and many others. If you want your customers to pay you faster, create custom invoice designs that they can quickly identify and relate with your business. You know the importance now of having the right invoice for your customers. Just don't forget about having correct pay stubs for your employees.
Create Your Paystub in 2 minutes