What Is The Best Business To Start With Little Money?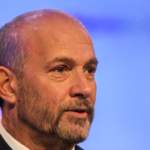 By
James Wilson
Jan. 17, 2021
Are you on the hunt for the best business to start with little money? The entrepreneurial spirit has been on the rise in the U.S., with almost half of employed Americans having a side hustle. Whether you're looking for some extra cash on top of your full-time job or you want to start a business as your primary source of income, starting a business takes guts and ingenuity, not to mention time and money.
What if you don't have much in the way of funds to start a business? What's the best business to start with little money? Let's take a look at the best low-investment business ideas.
Also read: 10 Ways For College Students To Make Money
Cleaning Service
What is the easiest business to start that has room to scale larger? There are many potential answers to this question, but a cleaning service certainly fits the bill. If you're looking for one of the best business ideas to make money now and that can grow in the future, look into starting a cleaning service. You can start out with the bare minimum of cleaning supplies and land jobs at first with your neighbours, family, and friends.
Over time, you can work up to hiring other people to do the cleaning and you can transition to managing the business.
Also read: Freelancing As A College Student
Sell Used Books
Here's another example of one of the best business ideas to make money with very little start-up capital. There was once a golden age of selling used books on Amazon using their FBA program. However, whenever you deal with a large corporation like that, you're at their whim regarding the fees and terms.

You can still sell used books, though. There are other websites where you can sell used books. Cheap books are everywhere: thrift stores, estate sales, yard sales, and library sales. Your local dump might even have a shelf or shed for books that people no longer want.
Start A Blog
Are you looking for a type of business that you can operate from your home? Are you wondering: what is the easiest business to start? You can consider starting a blog. It's important to do market research before you begin blogging with the intention of profit. People make money off of blogs through ad space, affiliate links, sponsored posts, and a lot of other means.

Starting a blog can be awesome nearly-passive income, but the money won't start rolling in overnight. Building traffic and authority takes time, so you'll have to be willing to let time do its thing.
Babysitting
This could be the best business to start with little money for someone that's responsible and great with children. Have you basically been babysitting your younger siblings for free your whole life? Maybe you should cash in on your skills and offer babysitting services. This is one of the best business ideas if you have the right skills and you legitimately don't have any funds.

You can advertise on free sites online sites at first, so you don't even need money for marketing to start.
House Sitting
What is the easiest business to start for someone who has little resources or experience? House sitting is a reasonable answer to this question. House sitting is a great way to trade your time and reliable nature for money. When people go out of town, they frequently want to hire people to make sure that everything is a-ok on the homefront. You can add to this by taking care of people's plants, pools, and pets as well.
Pet Sitting
If you have a knack for dogs and cats, consider offering pet sitting services. This might be the best business to start with little money for you. There are dog sitting websites where you can post a profile for free. There are numerous businesses that started this way and now have numerous employees.
Basic Lawncare/Snow Removal
Some of these business ideas require you to have pre-existing skills or qualifications. This is one of the best business ideas to make money that just about anyone can start. If you're strapped for cash and just looking to start making money right now, then grab a rake and a lawnmower and start knocking on doors. Ask your neighbors if you can cut their lawn for them right now.

You might be surprised at the positive response you get. Is it winter? No problem. Grab a shovel! Every neighborhood has older residents who have a hard time shoveling their own sidewalk or maybe people who just haven't gotten around to it yet. Turn your hard work into cold hard cash starting ASAP. Once you have a little money, you can get yourself some business cards and print some flyers.

You can scale your business slowly over time. If you're wondering what is the easiest business to start, consider grabbing a rake and offering to rake your neighbor's leaves. No matter what business you start, you'll have to learn how to do taxes as a self-employed person. Take a look at these tips for reducing your taxes on 1099 income.
Consulting
Just because you don't have any money to start a business doesn't mean that you don't have useful skills. It can take a while to launch a consulting business, and you will need to legitimately have knowledge and advice to offer. If you have knowledge and advice you can offer other business owners or individuals, this is one of the best business ideas to make money.

No matter what business you start, maximizing productivity is key to maximizing profit. Take a look at this article on how to improve productivity in your business.
Tutoring
The notion of starting a business can be overwhelming. You might lie in bed at night wondering: what is the best business to start? If you are knowledgeable in a certain field, you might consider tutoring. Whether it's helping middle school students with math or college-age students with Spanish, this is a simple and accessible way to make some extra cash.
Selling Handmade Goods Online
What is the best business to start? The answer to this is going to depend on your skills, interests, and resources. If you're particularly crafty or creative, selling handmade goods online might be the answer for you. There are a number of different online venues where you can sell things you've made yourself. It's important to first do market research, though, as there are a lot of people who are hustling trying to make money this way.
Errand-Running
If you have a vehicle and extra time, you might consider becoming a professional errand-runner. Sites like TaskRabbit exist where you can get started if you're in a hurry. Otherwise, you can market yourself on your own.
Ride The Coattails Of The Gig Economy
There are a number of gig economy jobs you can hop into. You can deliver food or drive for Uber or Lyft. When you start this type of business, though, you are at the whim of the decisions of larger companies, and you don't have as much control as you would with your own business.
What Is The Best Business To Start For You?
What is the best business to start? There's no single answer to this question and only the sky is your limit. Starting a business doesn't have to mean taking out tens or hundreds of thousands of dollars in debt. This list is only a starting point for the types of businesses you can start with very little start-up capital. Does one of these stand out to you as the best business to start with your skillset? Now it's time to start your own dream business and create paystubs for your employees with the paystub generator.
---
Frequently Asked Questions
Consider your skills, interests, and market demand to find the best business idea for you. Research different industries and look for gaps or opportunities where you can add value.
If you need additional capital, you can explore options such as crowdfunding, small business loans, grants, or seeking help from friends and family.
You can start a tutoring business by offering your services in a subject you're knowledgeable about, creating lesson plans, and marketing your services through word-of-mouth, online platforms, or social media.
Affiliate marketing involves promoting other companies' products and earning a commission for each sale. You can start by signing up for affiliate programs, creating content (blog posts, videos, etc.), and promoting your affiliate links.
You can start a freelancing business by identifying your skills (writing, graphic design, web development, etc.), creating a portfolio, and marketing your services on freelancing platforms or through your network.
Low-cost consulting businesses include career coaching, business consulting, marketing consulting, and financial advising, among others. Start by identifying your area of expertise and marketing your services to potential clients.
Some tips include focusing on your strengths, keeping expenses low, leveraging free or low-cost tools, building a strong online presence, and networking with other entrepreneurs and potential clients.
You can start a blog with little money by using free or low-cost blogging platforms (like WordPress or Blogger), creating valuable content, and promoting your blog through social media and other online channels.
Dropshipping is an e-commerce business model where you sell products without holding inventory. You can start this with little money by partnering with a supplier, creating an online store, and marketing your products.
Some businesses that can be started with little money include dropshipping, affiliate marketing, blogging, tutoring, consulting, and freelancing, among others.
Create Your Paystub in 2 minutes