How Can College Students Make Money?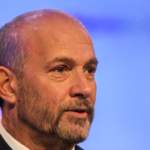 By
James Wilson
Jun. 07, 2021
The expenses that come with college life are not reasonable so there are always certain ways for college students to make money. Even if you have grants, funds, and scholarships, you still might require more cash to survive. There are several ways for college students to make money while studying.
These options offer you a comfortable schedule, flexible environment to study and independence to carry on your study as well as earn a living.
Being a college student shouldn't make you broke. You can always look for plenty of ways to make money as a college student. Those options do not limit to serving food at restaurants or doing food home deliveries, however are generally based on skills that teach how to make money for college students.
Student life teaches you some great lessons for future. You tend to become independent, live life on your means and earn a decent amount to keep your expenses running. Because who doesn't love minting extra cash? It's also great to experience other things during free hours but it is even best to make the most of that time and spend it in a productive way. And for that, joining a part-time job is the best option.
Here are 10 ways for college or university students to make money while studying and securing their expenses. These options are on-demand and pay you enough to pay your college-related expenses.
Also read: Top 8 Best Ways To Make Money From Home
Ways For Broke College Students To Make Money
Many online jobs offer you good packages to make money as a student. You can also search for different jobs being posted on the Internet especially social media groups or job posting groups like LinkedIn . And the best thing is that you do not have to go anywhere for earning money. All you need is dedication and passion to make yourself financially secure.
Although there are more than 100 ways for broke college students to make money on the Internet. Let's discuss the 10 ways to make extra money through different money-making ideas. You will not regret selecting any of the options that we will be discussing below.
Also read: 11 Best Personal Finance Books
Freelancing
Freelancing is a vast field that includes many professions under its domain. It is about making money without having to be officially associated with a company. That essentially means you are your own boss. With freelancing, you can pick any job that fits your skill level such as content writing, web development, SEO etc.
To carry freelancing as a side hustle, all you need is passion and motivation to earn extra bucks while studying on campus. For students who love writing, it is an excellent opportunity and easy to start. Freelance writing has many different kinds, for instance, content writing, resume writing, web content writing, and others. It is one of the simplest options to earn money.
Freelancing opens doors to a lot of different gigs. Plenty of websites like Fiverr, People Per Hour, and Upwork help you start your freelancing journey. You just have to become a member for free and build a good portfolio on these websites. A lot of clients are looking for talented individuals who can work for them and get paid.
Fill out online surveys
Another high-demand yet easy way to earn money as a college student is to participate in online surveys. Online surveys has become one of the huge ways for college students to make money. Many organizations are on a hunt for new talent to examine new products and respond to surveys. This is a great way to make money while you are studying.
You do not need plenty of hours to work for filling out online surveys. You can easily make a good amount of dollars by working for few hours. There are numerous reliable websites where you can sign up and start earning by participating in online surveys.
Also read: 12 Best Finance Podcasts For Your Savings
Manage a Social Media Account
Have you ever thought that you can earn money by spending time on social media? Yes, you can manage a small business and work as a social media manager. All businesses nowadays are searching for people who can become their online identity.
You can help to manage their social media accounts and earn extra money. Becoming a social media manager for a business would require you to establish brand awareness, manage customer relationships, and bringing new leads. You work for them to represent the business online.
The social media management job is simple. However, you must have good knowledge of running social media platforms. You can contact small businesses and propose your social media services to them. Those businesses could be restaurants, coffee shops, food catering services, salons, or fitness centers.
Learn how to grow the business and secure new clients, this way you can also establish a personal brand and show potential clients what your expertise is.
Graphic designer
If you have creative skills and a passion to design stuff, you can work online and become a graphic designer. You can design logos, flyers, and web content for websites. For graphic design work, you do not really need to have a huge portfolio. Many small businesses don't mind students who can do their small tasks and pay them according to the number of working hours.
These gigs could be small ads or full website designing. Even Nike's iconic swoosh logo was the result of a college student.
If you want to upgrade your design skills then you can watch YouTube tutorials or sign up on websites like Coursera or Skillshare to learn free Graphic design skills. To get new clients, you can contact small businesses in your neighborhood and inform them about your services. You can also them how you can help them grow their business and make their brand visibility high. Give them your portfolio.
Offer Valet Service
If you have enough parking space in your house then you can offer a valet service by giving your yard space or driveway on rent. This way you can earn extra money and offer a parking service by renting out your parking area. Valet service is becoming a popular way if you're wondering on ways college students can make money.
Teaching
If you have good teaching skills then you can teach other children or students studying at school. Many parents are looking for individuals who offer teaching services. You can place an ad on social media about your teaching service, short courses, or one-day class at an affordable rate.
People are always finding out good tutors and teaching assistants. If you like to teach your favorite subject then becoming a teaching assistant is a great learning and earning experience.
You can pick any subject which you like to teach and offer students tuition. It is better to teach students who live nearby your college. If any student is finding difficulty in a subject or needs assistance to get a good grade then you can be their tutor and offer tuition, according to your subject expertise of course.
This way parents of those students will be satisfied and will pay you happily. Contact nearby town schools and spread the word about your tutoring services or you can also put ads outside local libraries, offices, and community centers. Teaching is a rewarding job and students can be good teachers for other students who might be looking for necessary preparations or one-day classes.
Also read: 7 Best Ways To Invest Money Wisely
Blogging
If you like to write and you have a good online presence, then blogging is the job for you. Blog writing is a form of writing where you write small articles for websites. It takes time to get traffic if you run your blog. However, you can write blogs for other businesses and make money on per word or hourly basis.
You can pick any topic or any niche that suits your interest and start writing about it. Writing daily on a particular topic will help you build a portfolio and soon you will have enough writing samples to show your potential client what you're capable of writing.
You can also earn money through affiliate marketing, copywriting, or writing blogs for publications and online news magazines. Blogging is the fastest growing industry and you can earn decent money by polishing your writing skills and making blog posts for different websites and businesses. Many bloggers are earning hefty amounts by running successful blog websites and generating sufficient revenue.
WordPress (not to be confused with WordPress.org, which is the WordPress CMS) is the best platform that offers you a space to start your blog for free. You can write anything according to your interest and write blog posts.
Gradually, as traffic starts pouring in you can monetize your blog and earn decent money by blogging on your favorite niche. There is a lot of money you can earn from blogging given you have good writing skills.
Sell Goods Online
You can make a small e-commerce website and sell goods online. Most people want to shop online without the hassle of getting out of the house particularly during pandemic times. You can sell any product which is high in demand and earn extra money.
Selling goods has never been simpler with the influx of e-commerce platforms. All you need is to join a popular and reliable e-commerce website or marketplace, pick a product and start selling it. The excitement to see yourself earning money through selling different products online is out of this world!
Ride a cab or bike
Delivery service or parcel delivery has become a necessity for many businesses. Customers are always looking for delivery riders to pick and deliver their stuff. You can ride a bike and deliver food parcels and get a handsome income. You can adjust your college hours accordingly and work as a cab driver or delivery rider during weekends.
Restaurants are always hiring part-time workers or students to carry out delivery operations.
You can deliver anything from food to grocery to shoes or makeup accessories. People prefer buying things online and looking for reliable delivery riders. You can do this job efficiently by delivering stuff to the desired place on time.
Virtual Assistance
Do you know how easy it is to earn money by becoming a virtual assistant? You can earn a minimum of $15-$20 hourly if you are a student looking for ways to make money online.
Small business owners are usually on the hunt for individuals whom they can hire as virtual assistants and perform different business tasks to free up their time. These tasks could include managing accounts, responding to emails, social media handling or simply curating content.
To start working as a Virtual Assistant you can join freelancing websites like Fiverr or Upwork. There are tons of virtual assistance gigs where businesses outsource their work to freelance virtual assistants by paying them on an hourly or project basis. Those tasks are remote-based and you do not have to step out of your home but can work from anywhere and anytime as per your convenience.
Being a virtual assistant, you have a wide option of selecting tasks based on your interest/expertise. Customer Support is also a very popular virtual assistant job that you can do to earn extra money in your free hours which doesn't have a high entry barrier.
How To Make Money For College Students (In A Nutshell)
These 10 ways are adequate to get you started especially if you're trying to find ways for college students to make money. Regardless of your interests or flexibility, there are numerous ways for university students to make money and keep their expenses intact.
As a freelancer, if you are looking for details to learn the difference between payroll tax and income tax then PayStubs can guide you. We offer a paycheck stub calculator so that you can efficiently monitor your finances, secure bank loans, get credit cards and use the stub as income evidence and a reliable job reference. Create one with the paystub maker now!
Earning money online doesn't come easy, it has its pros and cons. However, with a high focus and determination, nothing is impossible. All the different ways for broke college students to make money can help you realize how rewarding it is to earn extra money and adopt passive income as a side hustle.
Of course, everything takes time but once you start with a strong focus there is no way to look back. Moreover, it is better to pick out these ways as early as possible to make money and keep a track of your payments.
---
Frequently Asked Questions
Yes, college students with a passion for photography can earn money by offering photography services for events, portraits, or product photography. They can also sell their photos as stock images on websites like Shutterstock, Adobe Stock, or Getty Images. Additionally, they can create a photography blog or YouTube channel to share tips, tutorials, and their own photos, which can potentially generate income through advertising, sponsorships, or affiliate marketing.
Yes, participating in online surveys can help students earn some extra money. Websites like Survey Junkie, Swagbucks, and Vindale Research offer paid surveys that students can complete in their spare time. However, the earnings from surveys can be limited, so they should not be solely relied upon for income.
College students can offer tutoring services to fellow students, high school students, or even middle school students in subjects they excel in. They can advertise their services on campus, on social media, or by joining tutoring platforms like Tutor.com, Wyzant, or Chegg Tutors.
Students can look for part-time jobs on campus, search for job listings on online job boards, attend job fairs, or visit local businesses to inquire about job openings. They can also network with friends, family, and acquaintances to find part-time job opportunities.
Affiliate marketing involves promoting products or services of other companies and earning a commission for each sale made through the student's unique affiliate link. Students can join affiliate programs like Amazon Associates, ShareASale, or ClickBank, and promote products on their blog, social media accounts, or YouTube channel. It's important to choose products that align with their interests and audience to increase the chances of making sales.
College students can make money through various methods including part-time jobs, freelancing, tutoring, participating in online surveys, selling items online, affiliate marketing, photography, running a blog or YouTube channel, and becoming a virtual assistant.
Students can find freelance opportunities in various fields such as writing, graphic design, web development, social media management, and more. There are several freelance job platforms like Upwork, Freelancer, and Fiverr where students can create a profile and apply for freelance jobs.
Students can sell a variety of items online, such as textbooks, clothing, electronics, handmade crafts, or even digital products like printables or templates. They can sell their items on platforms like eBay, Etsy, Amazon, or even on social media platforms like Facebook Marketplace.
Create Your Paystub in 2 minutes