5 Ways to Kickstart Your Accounting Career Properly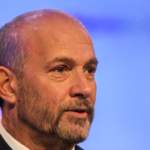 By
James Wilson
Mar. 09, 2023
Accountancy is an excellent career path to go down. There are endless opportunities in accounting, and it is a career path that you can feel incredibly secure in because people will always need accountants.
But, if you are considering a career in accounting, it can be difficult to know where to begin. It is a career that requires a lot of work and effort, but where should you direct your efforts? Now that is a good question!
In this guide, we'll be taking a look at 5 ways to kick-start your career in accounting. So if you are considering this career path, but don't know where to begin, you are in the right place.
Keep on reading to find out how to kick-start your accounting career!
Also read: Best Free Bookkeeping Software
1. Do Your Research
First things first, you need to do your research. Accountancy is a very broad career path, and you need to decide which area of accounting you want to go into. Different careers within accounting will require different things to get there, and this is something that you need to bear in mind before you get started.
So begin by researching accounting. Do some research into the different jobs available, what these different jobs entail, and whether, or not, these jobs sound attractive to you. All the different career paths for accounting require a lot of work, so before you get started it is important to ensure that you are going down a career path that you are interested in.
In addition to researching the different areas of accounting, you should also think about companies that you may want to work for. Knowledge is power, so having all this information in mind before you get started is a great way to kick-start your career in accounting.
Also read: Get National Credit Systems Off Your Credit Report
2. Develop Your Skills
For a career in accounting, you will not only need a number of qualifications, but a number of skills too. These skills aren't necessarily taught as part of your qualifications, and they are actually things that you can start developing before you even begin your studies.
One of the tools that you need to become proficient in if you want to become an accountant is Excel. Excel is a very important part of accounting and it is used across many different accounting companies. So, to kick-start your career in accounting, you should begin by familiarizing yourself with this software.
Excel isn't the only skill that you can develop before completing any qualifications. In general, you should just improve your IT skills and also brush up on your numeracy skills too. Things such as teamwork and communication also play a big role in accounting, so it is worth developing these too if you have the opportunity.
Also read: Calculate Operating Cash Flow
3. Get Qualified
Of course, in order to enter a career in accounting you will need to have accounting qualifications. There are a number of different accounting qualifications that you will need in order to become an accountant, and a wide variety of optional qualifications too.
There are lots of different accounting qualifications out there, and you will need different ones depending on which accounting route you want to go down. This is why step one is so important when it comes to kick-starting your career. Some of the most common accounting qualifications include the CPA (Certified Public Accountant), CMA (Certified Management Accountant), and EA (Enrolled Agent).
Many people will go down the route of getting a degree in accounting. It is a longer route than some of the other qualifications, however you can often complete many of the required accounting qualifications through your degree. No matter what route you go down, these qualifications will be required in order for you to start a career in accounting.
Also read: Calculate Quick Ratio
4. Apply for an Apprenticeship/Work Experience
Degrees aren't for everybody, and there is no issue with that. If you don't want to do a degree to get the required accounting qualifications, then there are other options that you can go down. Apprenticeships are one of the best options.
Many people learn better on the job, and accounting apprenticeships allow you to get work experience in accounting while also studying towards the required qualifications. There are lots of different accountancy apprenticeship programs available, and many across some of the biggest names in accounting. So, these apprenticeships can be a great way to start working for the big players early on in your career.
Apprenticeships often require you to work from the bottom up, rather than entering the companies at mid-level, like you can if you go down the degree route. However, it is possible to gain experience in accounting throughout your degree in the form of work experience.
5. Choose a Specialty
Finally, you need to choose a specialty in order to kick-start your accounting career. It is possible to specialize after you have started your career, however if you want to get going right from the start, it is worth choosing your specialty early on.
There are lots of different areas of accounting that you can specialize in. There is commercial accounting, management accounting, financial accounting, forensic accounting, and lots more. There are also lots of different accounting careers from bookkeeping to auditing and lots more.
If you already have work experience in accounting, then you may be aware of what specialty you want to choose. This is one of the benefits of gaining work experience early on. If you do not, then you may want to choose a general accounting route, and specialize later on (once you have had a chance to decide which option is best for you.
Also read: What Is The Accounting Cycle?
Summary
In short, there are lots of different ways for you to kick-start your career in accounting. Doing your research will play a huge role in this and it really is the best way to get started. From there you can develop skills, get your qualifications, and do lots more to send you on your way to your dream job.
Our pay stub maker is a simple way to generate pay stubs online and it is very user-friendly.
Thank you for reading!
---
Frequently Asked Questions
Though not mandatory, internships are highly recommended as they provide valuable hands-on experience and can help you build a professional network in the industry.
While it is possible to start without a formal degree, having a relevant degree will significantly improve your job prospects and potentially lead to higher-paying positions.
Job opportunities can be found through online job portals, networking events, and alumni networks. Also, consider joining accounting organizations and attending industry conferences to learn about job openings.
To gain practical experience, apply for internships, take on entry-level jobs, or offer to work on accounting projects for small businesses or nonprofit organizations.
Stay updated by reading industry publications, joining accounting organizations, attending conferences, and participating in webinars or workshops.
While not necessary, specializing in a specific area (such as tax, auditing, or financial analysis) can make you more competitive in the job market and increase your chances of finding a rewarding career.
1. Obtain relevant education and qualifications. 2. Gain practical experience. 3. Network within the field. 4. Pursue professional certifications. 5. Stay updated on industry trends and changes.
Common relevant qualifications include a Bachelor's or Master's degree in accounting, finance, or a related field. Additionally, certifications such as the CPA, CMA, or ACCA can be beneficial.
Popular certifications include the Certified Public Accountant (CPA), Certified Management Accountant (CMA), and Association of Chartered Certified Accountants (ACCA).
Networking can help you learn about potential job opportunities, gain industry insights, and develop professional relationships that may lead to future collaborations or mentorship.
Create Your Paystub in 2 minutes