The Best Free Bookkeeping Software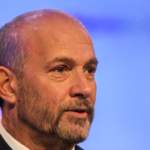 By
James Wilson
Feb. 02, 2023
Working for yourself always requires business account management and record keeping at the minimum.
But, you can choose whether to outsource your bookkeeping or to save money and take care of it yourself.
Of course, if you are looking into becoming a virtual bookkeeper and have already started training, you may be inclined to continue with the software you've been training with, or you may decide that a paid-for app is good value for money, and worth investing in.
For other solopreneurs, however, it's worth looking into what bookkeeping software you can use free of charge.
Most of the bookkeeping software out there is paid for. With these paid apps, you can often start with a free trial, but then you're typically charged a subscription fee at the end of the free trial.
However, the good news is that there are some bookkeeping apps out there that are entirely free to use. These tend to have a basic free plan, and they make their money by offering paid upgrades.
In this article, I'll introduce you to some great bookkeeping apps that are great for solopreneurs or small businesses.
And without further ado, let's get straight to it.
Also read: Can I Pay Off My Mortgage Early?
Wave is hands down the most talked about and praised free bookkeeping software on the internet.
And that's because its level of detail and quality is on a par with paid bookkeeping apps, using double-entry bookkeeping.
It's simple, reliable and secure, and you can get started with it in a matter of seconds.
All you have to do is the data-entry of your business income and expenses, and the software will automatically be able to put together your profit and loss statements, balance sheets, and cash flow statements. You can also get monthly reports.
It's a web-based tool, which means there's nothing for you to download, but on the flip side, this means that you will always need an internet connection to access it.
Also read: What is a Bridge Loan?
Zoho Books is another very popular free to use bookkeeping app that can help you track expenses, inventory, banking, and more. And it has a particularly handy dashboard where you can see all your key figures on one page.
Zoho Books allows you to approve, authorize and, where applicable, edit your transactions before making them official.
Zoho Books requires minimal data entry, because you can simply scan your bills and such.
One of the great things about Zoho Books is that it integrates perfectly with several other apps in the Zoho range.
Zoho Books also provides users with free customer support should you ever need it, which is very reassuring.
Also read: Checklist For Moving Into Your New House
ZipBooks bookkeeping software has earned a rating of 4.8 stars out of 5 from its many users, which is very impressive, and tells you a lot.
The great thing about ZipBooks is that it offers smart insights and reports, showing you who your most profitable customers are, and how you're doing against your competitors.
And there's just one transaction user interface to learn, keeping everything simple, streamlined and easy to use.
Another handy feature is its automated payment reminders. And it works seamlessly with PayPal and all major credit cards.
All transactions are automatically categorized, complete with helpful, intuitive color-coding.
This way, you can spend less time on bookkeeping, and more time concentrating on the business.
Also read: How to Apply For a FHA Loan?
GnuCash has been lauded for being the best free bookkeeping software for the Linux operating system. However, it is also available for Microsoft Windows and Apple's macOS.
It is based on professional accounting principles, using double-entry bookkeeping, and is just as quick, intuitive, and easy to use as a traditional checkbook register.
It will help you to track your accounts, stocks, income, and expenses. It can automatically generate handy reports and graphs, so you can view trends and make business projections and decisions.
You can also use it for your personal finances as well.
The only real drawback is that since it is entirely developed and maintained by volunteers, this means that customer tech support can be rather thin on the ground at times.
What we love about Akaunting is just how streamlined the interface is. It makes bookkeeping feel much less intimidating, with its clear layout and succinct menus.
We particularly like the user dashboard, where you can view the most important things on one page, all represented visually, such as receivables, payables, a cash flow graph, a profit and loss graph, and crucially the business account balance.
You can track all your business expenses, create professional invoices, and custom categorize both income and expense transactions so that you can view what types of things are costing the most money, and what's bringing more money in.
What's more, you can access the software not just on your PC, but also on a tablet, or even a smartphone, wherever you may be. And do so safely and securely without having to worry about a data breach.
The great thing about NCH bookkeeping software is that it's not web-based, which means that you can just download it onto your computer and access it offline at any time, even when you don't have a working internet connection.
You can use it to generate quotes, invoices, and purchase orders, manage payments, track transactions in a journal, and generate a whopping 20 handy financial reports. Not only does it handle your profit and loss statement and balance sheet, but it will also enable you to analyze sales by customer, item and so on.
What's more, there is also automatic integrated data back up. And it can also work alongside Inventoria, to track your business inventory.
Also read: Pay Rent With a Credit Card
Lendio, which was formerly known as Sunrise, is also deemed worthy of a spot on our best free bookkeeping apps shortlist. It has so much going for it…
It has a nice user interface and layout, and it's easy to not just track transactions, but also reconcile your business accounts and make tax season a breeze. The software is linked to your bank for utmost accuracy. You get reports and statements to help with making financial decisions. And you can get paid on time, every time, when you sign up for automatic payments.

Wrap Up
So, there are some great options for you to choose from, and this article just gives you a quick glimpse. If one of them appeals to you, why not click on the links provided to find out more?
A free paystub generator is a great, affordable way to create custom paystubs. So check ours out today!
Create Your Paystub in 2 minutes