What Are the Advantages and Disadvantages of Being a Bookkeeper?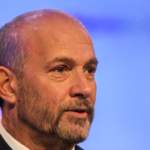 By
James Wilson
Feb. 22, 2023
If you are somebody who loves numbers, then you may find yourself attracted to a job in accounting. Accounting jobs offer an excellent opportunity to work with numbers every single day, and many people choose to go down career paths in this occupation for this very reason.
If you are considering a career in accounts, then you may have thought about bookkeeping. Bookkeeping is a career that many choose, and it can be an incredibly enjoyable job. Especially if you love numbers. However, before you decide to dive into this career path, you might want to know more about the advantages and disadvantages of being a bookkeeper in order to understand if it is the right career for you.
In this guide, we'll be taking a look at bookkeeping and some of the advantages and disadvantages associated with this. So if you want to find out more, keep on reading!
Also read: Best Free Bookkeeping Software
What is Bookkeeping?
First things first, what is bookkeeping? Well, as we have said, bookkeeping is a career that exists under the vast umbrella of accountancy. Bookkeeping is a career that requires you to keep record of the financial affairs of a specific business, and balance the books where necessary.
A lot of people choose to go down the bookkeeping route as it essentially provides an entry level job in accounting. You do not need any formal accounting qualifications to be a bookkeeper, so it is a great career to try out to see if an accounting job is right for you. Through bookkeeping, you can develop skills that you can take with you into an accounting career, while also deciding if it is the right career path for you.
As a bookkeeper you will record all the financial transactions for the company that you are working for. This will require you to prepare source documents for all transactions that you record, and for any operations and events too.
Your responsibilities will stretch as far as preparing financial statements and running payroll. You will not need to complete audits or file tax returns, like you would if you were an accountant. That is the key difference between these two roles.
Also read: Get National Credit Systems Off Your Credit Report
Is It Difficult to Become a Bookkeeper?
If you are considering a career as a bookkeeper, you might be wondering if it is difficult to become a bookkeeper. Just like with any career, you will need to be willing to put in some hard graft to become a bookkeeper. You will need to put a lot of work in if you want to reach this position, and depending on the business that you work for, it might become a busy job.
In a lot of cases, small business owners will do their bookkeeping themselves. It is a skill that you can develop yourself, and something that many small business owners will do simply because it is a way to save money.
As a small business owner, doing the bookkeeping on top of all the other work can become a little overwhelming. This is why a lot of small businesses are now hiring people to do their books instead. Due to this, it is becoming a lot easier to become a bookkeeper and find bookkeeping positions.
Also read: Calculate Operating Cash Flow
Advantages of Being a Bookkeeper
Here are some of the biggest advantages of bookkeeping as a career.
Flexibility
Bookkeeping is an incredibly flexible career route. Typically, this job doesn't require you to work conventional 9 to 5 hours, and it will often allow you to work flexibly around other commitments. This is why many people use bookkeeping as a side hustle to their regular job.
There Will Always Be Work
All businesses have to keep accounts for any transactions that they make, and this is a good thing for anybody working in the bookkeeping field. If you work as a bookkeeper, then there will always be work available for you!
No Qualifications Needed
You do not need any qualifications to become a bookkeeper, and that is a good thing. The skills that you need to become a bookkeeper are ones that you can teach yourself online, so there is absolutely zero costs associated with becoming a bookkeeper. It is an accessible job for anybody who cannot afford official qualifications.
Also read: Calculate Quick Ratio
Transferable Skills
Through working in bookkeeping, you will be able to develop skills that can then be transferred to other careers. This will include other career paths in accounting, and jobs in other sectors too.
Learn On the Job
The skills that you use in bookkeeping will constantly be evolving and developing. Throughout your career, you will learn new skills and develop your existing ones. While working, you will be able to learn about new software that can be used in bookkeeping, and this can help you progress in this career path.
Disadvantages of Being a Bookkeeper
In contrast, here are some of the disadvantages associated with bookkeeping.
It Can Be Repetitive
Unfortunately, bookkeeping is one of those jobs that can become a little repetitive from time to time, and that is something that you should bear in mind before you go down that career path.
Limits to Progression
There are also limits to the progression opportunities when it comes to bookkeeping. Often you will only work with small businesses, and even when you work with larger companies, your progression opportunities will be limited unless you acquire some accounting qualifications.
Restricted Salary
Finally, the salary for bookkeeping positions is somewhat restricted. This is mainly due to the flexible hours and the size of companies that you may work with. So this is something to think about before you go down this career path.
Also read: What Is The Accounting Cycle?
Summary
In short, there are lots of advantages and disadvantages associated with bookkeeping. It is a great career as it offers flexibility, an abundance of work and no qualifications are needed. But the work can become repetitive, and your progression opportunities are limited.
Our pay stub maker is a simple way to generate pay stubs online and it is very user-friendly.
Thank you for reading!
Create Your Paystub in 2 minutes