How Can I Apply For a FHA Loan?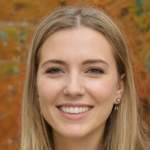 By
Samantha Clark
Jun. 16, 2022
If you are looking to buy a home soon, you might want to start thinking about how to get an FHA loan.
FHAs are certainly an attractive option for many home buyers. These loans are a great option because they are usually easier to qualify for, and their interest rates tend to be lower than other types of mortgages. But before you apply for a loan, there are a few things that you should know.
This blog article will discuss everything you need to know about FHA home loan applications and FHA loan limits.
Also read: What is a Bridge Loan?
What is an FHA Loan?
FHA loans offer many benefits to borrowers, such as less stringent credit requirements and lower down payment requirements. Learn more about an FHA loan, including what it is, who qualifies for it, and its benefits.
The United States Department of Housing and Urban Development (HUD) allows lenders to consider other factors in addition to your credit score. Read more about mortgage down payment requirements from HUD.
It's also important to understand the minimum required down payment when buying a home through FHA. The minimum required down payment for an FHA is 3.5% of the home's purchase price if you have a credit score of 580 and up. If your credit was lower than 580 but above 500, you would need to pay at least 10% down on your home's purchase price.
FHA loans have been approved by the FHA, or the Federal Housing Authority, which has a Housing Development division. The FHA covers FHA loans. This organization protects the lender from losses should you default on your loan.
The FHA Loan program offers low-interest down payments and lowered credit score requirements to home-buyers; however, you'll be required to take out home loan insurance. A low down payment and more stringent credit standards are possible options that make FHA loans particularly attractive for many first-time homebuyers.
This is one of the most useful benefits of the financing offered through FHA.
How do FHA Loans Work?
FHA loans are offered for 15 and 30 years with fixed repayments. It is designed to give borrowers who have previously not been able to get private mortgage approvals a chance at homeownership.
The main issue is that loan applicants are required to buy FHA mortgage insurance which provides the loan to borrowers against losses. The most common loan is a mortgage that requires the borrower to pay down payments of a minimum amount of 20 percent.
Types of FHA Home Loans
FHA loans come in various forms. The FHA loan you choose will restrict the home you will buy or define how you can spend it. It is important that you have the appropriate loan. If there are no other loan options to meet your needs, maybe it's time for a government loan that fits your criteria. We can see various types of loans from FHA.
The types of FHA loans include:
A traditional FHA loan

HECM, or Home Equity Conversion Mortgage

FHA Energy Efficiency Mortgage

Section 245(a) loan

A 203(k) Mortgage Program
Important FHA Guidelines for Borrowers
FHA or FHSA provides loan coverage to protect the loan against the unauthorized use of its facilities. The FHA insures this loan in all single and multifamily housing units in America & overseas. The insurer has insured more than ten million homes since 1934.
An FHA loan is a mortgage that is covered by the federal government. They provide the ability for buyers to finance their home with sometimes less than three-digit down payments and are especially popular among first-time home buyers.
First-time buyers can get loans by using FHA options when they may lack the savings needed to cover the cost with other programs.
Also read: Can I Pay Off My Mortgage Early?
FHA Loans Vs. Conventional Loans
A conventional loan is a common substitute for FHA loans. Though conventional mortgages require stricter qualifications regarding financials, they often have lower rates for repayments. We're going to explore some similarities between conventional and FHA loans.
Similarities Between Conventional Loans and FHA Loans
Here are a few similarities between these two types of loans:
Conventional loans require you to purchase insurance if your down payment is less than 20 percent, while FHA loans require insurance from all borrowers.

Both types of loans have a minimum down payment in the 3 percent range

When reviewing your application, conventional and FHA loans consider your debt to income ratio.
Also read: Did Your Credit Score Drop Off After Paying Off Debt?
Is an FHA Loan Right for You?
An FHA credit loan may make sense if your credit history is good. FHA mortgages can help buyers afford homeownership, but that doesn't necessarily mean they are a good loan for you.
If you can't put 20 percent down, they may still allow you to obtain a conventional mortgage. If the conventional loans are approved, then it can be withdrawn from PMI once the equity levels have reached the level necessary. Like obtaining loans from a bank with a lot of savings as a down payment, it can be possible even with bad credit.
Before taking out any loan for homeownership, ensure you can afford to pay all extras associated with it, such as closing costs, monthly mortgage insurance, the monthly mortgage payments, the existing FHA loan, and your minimum down payment.
If, for example, you fail to budget enough to pay mortgage insurance premiums regularly, you could be setting yourself up for difficult times. It is worth looking into private mortgage insurance. You can reach out to any mortgage servicer company to inquire about their interest rate.
FHA Loan Requirements
For FHA loan approval, the applicant needs to satisfy certain requirements, such as paying a minimum loan amount and getting additional loan insurance, depending on the lender's loan amount.
Generally, the FHA criteria for obtaining mortgages are identical for the DACA recipients. They just want to ensure your family can afford the monthly loan payment and other expenses.
The borrower must meet the following qualifications:
They must meet some citizenship or residency requirements.

They must not have been bankrupt in the last four years.

They must have a steady job that pays enough to support their minimum monthly payments — at least 1.5 times the monthly mortgage payment is recommended.

Their total debt to income ratio is generally 45 percent or less — although sometimes borrowers are approved with DTIs in the 50 percent range. Total debt includes all monthly payments on credit cards, student loans, car payments, child support, and alimony.

They must be able to afford a minimum 3.5 percent down payment.

They must have a qualifying monthly mortgage insurance premium.

They must be planning to use the home from the existing mortgage from the FHA approved lender as the primary residence.

The property meets FHA's minimum property standards and overall FHA property requirements.

They pass the minimum credit score.

They can receive approval from an FHA approved appraiser.
If you have a higher gross monthly income and a higher credit score, that will help you find FHA approved lenders who are willing to sign off on your mortgage process.
Is it Hard to Get Approved for an FHA Loan?
An FHA is generally not considered a particularly difficult loan to apply for. The FHA loan requires 3.5 percent of the total amount. FHA loan applications are easy and affordable to apply for compared with traditional loans and other financial services. FHA also provides home improvement loans in different categories, including energy efficiency.
FHA lenders are trained to look carefully at applicants' details, such as their bank statements and any existing car loan, and that each monthly payment is up-to-date, including any interest payments.
Looking Ahead: Refinancing an FHA Loan
Many homeowners may wonder about the possibility of obtaining FHA financing affordably. Consider whether you may need to refinance your FHA loan in the future. Homeowners can refinance their FHA loan at any time, including the following:
Conventional FHA refinancing options

FHA simple refinances

FHA streamline refinances

FHA 203(k) refinances

FHA cash-out refinances
Refinancing your FHA loan may allow your family access to funds to afford an emergency or increase your daily quality of life.
How to Apply For an FHA loan?
FHA loans are governed by the Federal Housing Administration, which operates under HUD. FHA loan programs are available for low-income buyers through government policies and offer lower down rates and lower credit limits.
Even though FHA loan products have FHA insurance, this agency does NOT lend money. However, it can be obtained as a conventional FHA loan with an independent lender. Then you have to select the lender with whom you wish to apply.
There will be paperwork to fill out, and you will need to verify certain things, such as your down payment amount, your income, and your debts, such as your monthly debt payments. If you have previously foreclosed on a home or entered into bankruptcy, additional documents may be necessary.
Also read: What is the average credit score?
Where Can I Apply For an FHA loan?
The Federal Housing Administration does not directly offer loan applications. The majority of lenders have FHA approvals. You can select a local bank or a big-bank online lender. If you want to know more about any FHA lender, you should ask your friends for recommendations.
Check the Better Business Bureau's website for reviews about banks. You should be aware that the credit requirements of FHA loans differ.
How to Find an FHA Lender and Apply for an FHA Loan
FHA borrowers' home loans are provided by an FHA accredited bank liable to set rates, costs, and underwriting standards if FHA minimum requirements are met.
All approved banks and lenders include community banks, financial companies, and independent lenders. Applying for an FHA loan is very straightforward — simply walk into your local bank and inquire. A banker should be happy to walk you through the process.
Requirements to Get Approved for an FHA loan
FHA loans are simple enough. How can I be confident that my application will be accepted? Many borrowers feel it's better to get financed through FHA than most alternate loan programs. Also, remember that FHA loans also charge a supplemental upfront mortgage insurance premium.
Essentially, it's the same or similar annual mortgage insurance premium paid by an ordinary lender for an individual's house.
Documents Needed to Apply for an FHA Loan
When borrowers first get their FHA loan, they ask if they have enough money for the loan or have enough money to cover the monthly mortgage.
Once a lender decides on the loan, the lender will ask for the data you provided. Then, you have to file several forms. In most cases, lenders require credit card information. Your credit score is also checked. The approval of a credit check allows the loan officer to access your credit history and check the balance of the loan with a monthly minimum payment.
When you speak with your local bank, they will provide a list of documents you will need for the application process, but expect to provide documents related to your income and debts, as this will be necessary for calculating your debt to income ratio. You will also be expected to provide some form of ID.
Frequently Asked Questions About FHA Loans
FHA loans aren't the easiest topic to wrap your head around, so it's not surprising that people have many questions about them. In this section, we've compiled a list of some of the more commonly asked questions regarding FHA loans for your convenience. We've also added links so you can fall further down the FHA rabbit hole if you so choose.
Also read: Proof of Income for a Mortgage
What Happens When You Apply for an FHA loan?
The average time from application to closing for an FHA loan ranges from 30-40 days. During these times, loan applications are reviewed by an underwriter. Underwriting will examine your FHA finance application and review supporting documents for compliance with these standards.
How Low Are FHA Loan Rates in 2022?
During the pandemic, FHA rates bottomed out at a 50 year low in 2021! Their lowest point was 2.65 percent. In 2022, rates have started to rise, but in the 4 percent range, they're still an excellent deal. So if you weren't able to secure an FHA loan in 2021, get on top of it now before the rates rise even higher.
Is it Hard to Get Approved for an FHA Loan?
This question is quite relative to your unique personal situation, including your debt to income ratio, how much you earn, and your credit score.
The FHA loan also requires 3.5 percent of the total amount. FHA loan applications are easy and affordable to apply for compared with traditional loans and other financial services. FHA also provides home improvement loans in a range of different categories.
So, if you qualify for an FHA loan, then the process shouldn't be too difficult. The most frustrating aspect may be the red tape, which your bank can help guide you through.
How Much Income do I Need For an FHA loan?
This depends on the cost of the home you plan to buy and how much down payment you have saved up. However, there is no minimum required salary to qualify for an FHA loan.
FHA loans have been approved for an income of less than $1,000 per month. However, you must prove you hold at least two lines of credit. Examples of these include credit cards and auto loans.
What Will Disqualify You From an FHA Loan?
You could be disqualified from receiving an FHA loan for various reasons, including not meeting one of the main requirements outlined above.
For example, you could be disqualified for not having U.S. citizenship or residency, being too young to apply on your own, having a credit score considered too low, or having a debt to income ratio that is considered too high.
When you sit down with the bank for your consultation, ask them to review your case honestly and highlight any potential red flags in your portfolio. Then, if you are rejected, at least you will know what you need to improve before you try again.
Where Can I Apply for an FHA Loan?
The Federal Housing Administration does not directly offer loan applications, so you will need to work with a bank that has been FHA approved. Ask your friends and family if they have experience using different banks in your area for FHA loans and if they have any recommendations.
Online reviews can also be useful when searching for an FHA lender.
Is There an Age Requirement for FHA Loans?
The Federal Housing Administration (FHA) doesn't set the minimum age required to qualify for an FHA loan but rather follows the legal age set by the state. Generally, the applicant must be at least 18 years old. Applicants under the legal age must have either a co-signer or a co-borrower who is at least the legal age.
On the other hand, there is no maximum age requirement.
Are FHA Loans Only for Low-Income Borrowers?
FHA loans are not only for low-income borrowers, contrary to popular opinion. However, low-income borrowers are also welcome to apply. The federal government regularly offers FHA loans to those with a credit score of at least 580 and a monthly income of $1,620 or more.
Must I Be a U.S. Citizen to Qualify for an FHA mortgage?
According to the U.S. Department of Housing and Urban Development's website, citizenship is not a prerequisite for FHA loan qualification. Both permanent residents and non-permanent residents to the U.S. may qualify for an FHA loan.
How Big of an FHA Loan Do I Qualify For?
By 2022, the FHA loan limit has been set at 420,680 for single-unit homes in low-cost areas. In some higher-cost areas, the cap may be as high as $970,800, rising from $822,375.
The federal government requires FHA to adjust loans according to the FHFA-imposed limits or the Federal Housing Finance Agency. Upper and lower restrictions vary based on the living conditions in the area and can differ between counties in some cases. The FHSA limits areas that are rated for more living expenses.
Can I Get an FHA Loan if I Have Federal Student Loan Debt?
The good news is that you can still qualify for an FHA loan even if you have an outstanding student loan balance. However, depending upon the current status of your student loans and the size of your debt, it could potentially negatively impact your FHA loan application.
Your student loans will be considered and weighed during your FHA application. This is because your loan debt is affecting your debt to income ratio. Today, it's much easier to receive an FHA mortgage with outstanding student loan debt than previously.
What's a Good Credit Score When Applying for an FHA Loan?
When applying for a loan, higher credit scores are always better. The minimum FICO score required for an FHA low down payment is 580. A score below 580 may not disqualify you.
Will I Qualify for an FHA if I Have Previously Foreclosed on a Home?
The quick answer is maybe.
You may be able to meet FHA loan requirements even if you have foreclosed on a home in the past. However, you may need to wait three years after the foreclosure before applying. This is assuming you've managed to get your credit scores back up. A foreclosure can cause credit scores to plummet, understandably.
If you're still waiting for your three years to be up, use this time to focus on rebuilding your credit score.
Will I Qualify for an FHA if I Have Previously Declared Bankruptcy?
You may meet FHA home loan requirements like a foreclosure even after filing a Chapter 7 or Chapter 13 bankruptcy. After a Chapter 7 bankruptcy, you will usually be required to wait for two years. A Chapter 13 bankruptcy may qualify you to get an FHA loan even earlier.
Do I Need to Pay Off Collections Before I Apply for an FHA mortgage?
It's great for you to clear your credit report in any way possible before applying for FHA mortgages. Collections are no exception. Generally, non-medical collections of under 2,000 are not required to be paid off prior to an FHA application.
Can I Qualify for an FHA Loan if I Have a High DTI?
A high DTI or debt to income ratio is perhaps the single most important factor considered when you submit your application for an FHA insured mortgage. Standard FHA regulations allow for a DTI as high as 43% in applications. Although DTIs of up to 56.9% may be accepted in certain situations.
The Bottom Line
The FHA loan program offers an affordable loan for people with low credit or no money to make an initial down payment. It is possible to save money on FHA mortgages due to low down payments in some cases.
Your check stubs can be a great way for you to keep track of your finances so you can use them as a tool when applying for a loan.
Create Your Paystub in 2 minutes