12 Best Rent Reporting Services - The Full Guide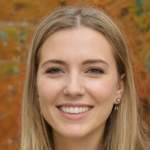 By
Samantha Clark
Oct. 04, 2022
It may come as a surprise that our rent payments can actually boost our credit score – as long as you are taking the right steps to get these onto your credit report. This is why rent reporting companies exist.
There are three credit bureaus that will accept rental payments for credit reporting if you deliver that information to them. This information usually doesn't come from your landlord. All credit bureaus also charge a fee for accepting this information and reporting it onto your credit report – your landlord won't pay for this.
Rent reporting services are capable of reporting your punctual rent payments in order to give your credit score a boost. A lot of these services will actually report your rent for up to two years prior.
A fee will need to be paid for this service, however if your credit file is thin and you're looking for a way to establish credit, then this service will be worth the price paid.
Also read: Can I Pay Off My Mortgage Early?

Choosing a Rent Reporting Service
Here we will look at the main aspects of a rent reporting company that are important to remember when choosing the right one for you.
Pricing
When it comes to the cost of the rent reporting service, there are many different components. You will need to measure these individually to find the best package deal.
Monthly fee – This is a fee that will be paid each month to continue using the service

Signup fee – A one-off fee paid when signing up for the rent payment service

Annual fee – A lot of services offer you the ability to pay annually for the service. This works out as a cheaper fee compared to the monthly prices.

Second participant fee – Paying for a service that gives you the option to add a second participant meaning that the rent payments are recorded on two separate credit files.

Expedited reporting fee – A fee placing your rent history onto your credit report with immediate effect. This is great for those who need a credit score boost when it comes to applying for credit.

Historical reporting fee – Allows historical rent payments to be reported onto your credit file. These services often only go up to two years prior.
Make sure to bear all of these fees in mind when selecting a rent reporting service. For those that live alone, second participant fees won't apply to you. On top of this, people who are renting for the first time won't need to consider the historical reporting fees.
Credit Bureaus
All in all there are three main credit bureaus. These are Equifax, TransUnion, and Experian. Usually, rent reporting services will only report to one or two of these.
This is worth considering especially if the rent reporting service that you choose only reports to TransUnion and Experian, but the creditor usually takes your score from Equifax. If this is the case then the service won't actually be of any benefit to you.
If the rent reporting service reports to more credit bureaus then the impact on your score will be much more significant.
Also read: What is a Bridge Loan?
Period of Rent Payments
The majority of these rent reporting services are able to report your historical rent payments, helping you to improve your credit history. This will also show a report of timely rent payments that will immediately reflect on your credit report.
The amount of rent history that these services will report varies depending on the service you choose. There are some companies that only offer historical rent reports for six months, whereas others can report for a year or even two years prior.
There are also some services that allow you to choose the length of time that you require. If you have always paid rent on time then you might want a service that has a historical rent reporting service over a longer period of time.
Additional Benefits
You may find that some of the rent reporting companies will actually offer other services too. For example, some services can report your utility bills or even offer you the option to make your rent payments in installments.
There are a few services that offer expedited reporting which means that the information you have reported will immediately show up on your report.
Usually, there are extra fees for the different services and you will have to work out if this is both valuable and affordable for you.
Your Landlord
Rent reporting services are made up of three different parties – the rent reporting company, you, and your landlord. Each company will maintain this relationship in a unique way.
If your service is landlord-enrolled then you will be responsible for paying your landlord and your landlord will be responsible for reporting this payment. Although, you won't usually find that a landlord wants to take this responsibility.
There are some services that require you to pay your rent through the reporting service. Then, they will pay your landlord and make the report. This means that you may be required to pay your rent a few days before your usual rent due date so that the payments are made to your landlord on time.
Lastly, some services may offer a bank account monitoring service. This way they can detect any rent payments that go out so they can report them. This is only able to happen if your rent is taken via direct deposit.
Each of these methods will be more suitable for some than others. Make sure you find the one that is the best option for you.
Also read: Checklist For Moving Into Your New House
Service Reputation
In this modern age it is always best to check the online reviews of any service you're looking to use, especially as these come directly from the customers themselves. Though it is worth noting that you will often find customers who are unhappy are more likely to report their dissatisfaction than customers who are happy.
Review services are generally very good at picking out which reviews are less authentic than others, but sometimes they don't work.
So, it is best to check the service rating from established groups such as BBB (the Better Business Bureau). However, these types of groups also have their own restrictions. For example, with BBB, their ratings are indicative of the response the company themselves have made to complaints rather than the customer ratings themselves.
Top Rent Reporting Services
As with a lot of online services, there are plenty of things to consider in order to find the best service for you. We have looked at many rent reporting services and taken the best of these. We took several factors into account – the cost, the length of credit history, the option for secondary participants, credit bureau options, and their overall reputation.
First, this is a list of the rent reporting companies that don't actually have any landlord-enrolled requirements in order for you to make a rent report.
Rent Reporters – Best fee structure

Credit Rent Boost – Best price

Esusu Rent – Best credit bureau coverage

Level Credit – Best value

Boom – Best unique rent reporting

Rock the Score – Best customer service
First of all, we will look closer at the top four. We picked these due to the ways that excel in the selected criteria that we evaluated them against.
Also read: Pay Rent With a Credit Card
Rent Reporters claims that an average customer will see an increase to their credit score of around 35 to 50 points. However, some of their customers have actually reported a 100 point score increase and even more.
Credit Bureaus: TransUnion, Equifax
Signup fee: $94.95
Subscription fee: $9.95 monthly/$95.40 annually
Historical Rent Payment fee: Included with signup
This company states that their customers are likely to see a 20 to 60 point credit score increase for historical rent reporting. On top of this they will see a 30 to 100 point increase for any ongoing rent reporting.
Credit Bureaus: TransUnion, Equifax
Signup fee: $25 if opting for monthly payments, free for annual payments
Subscription fee: $25 monthly/$45 annually
Historical Rent Payment fee: $45 (12 months), $60 (24 months)
This company is unique as it actually reports to all three of the credit bureaus. Esusu rent claims that their customers' credit scores may see a 51 point increase or even more. They also include a choice of up to 24 months of historical rent reporting with signup.
Overall, Esusu Rent is the most economically friendly option. However, it is only available to people renting out affiliated buildings. They do report that a program for private renters will be available soon.
Credit Bureaus: TransUnion, Equifax, Experian
Signup fee: Free
Subscription fee: $50 annually
Historical Rent Payment fee: $50 (24 months)
The rent reporting service also allows its customers to report their cell service payments, utilities, and other lines of credit. As well as this, there is no signup fee so getting started has never been easier. If you don't have any historical rent payments that need to be reported this is a very cheap service.
Credit Bureaus: TransUnion, Equifax
Signup fee: Free
Subscription fee: $6.95 monthly
Historical Rent Payments fee: $49.95 (24 months)
This particular service was created in 2012, making it the oldest rent reporting service that we have here. Rent Reporters has managed to collect an excellent reputation when it comes to delivering results and its customer service. Its BBB rating is a B, it has also achieved 3.95 stars for its success at dealing with complaints made by customers.
They claim that an average customer will find that they have a 35 to 50 point increase on their credit score. In fact, there have been some customers that have reported that their score has increased by over 100 points.
In terms of pricing, this service is pretty average. Rent Reporters are the only company on our list that doesn't actually charge an extra fee for historical rent payments. Though, this is made up for in their higher subscription and signup fees.
However, if you don't have any historical rent payments then this won't matter too much to you.
On top of all of this, Rent Reporters gives those who are wanting to report a secondary individual a $50 discount! They also offer the option to add another landlord onto the report with an extra $50 fee. This is a great option for anyone with a business space that they rent.
Unfortunately, this service doesn't report to Experian. However, they do have expedited reporting at no extra cost as long as you subscribe annually. This can help to increase your credit score immediately.
The slightly low BBB score is due to the customer service issues that Rent Reporters has been dealing with. However, competitors who came before Rent Reporters haven't lasted as long as this service.
Credit Bureaus: TransUnion, Equifax
Historical Rent Reported: 24 months
Signup Fee: $94.95
Subscription Fee: $9.95 monthly/ $95.40 annually
History Fee: Included
Secondary Participant: Yes
Secondary Participant Fee: $50 discount
Total: $190.35
If you're looking for the company that offers the lowest total cost, then Credit Rent Boost is for you. This service also has the best customer reviews to tempt you even further. Their BBB score is A- and for customer complaints handling they have 4.6 stars. A clear success in terms of delivering results and top notch customer service.
Credit Rent Boost claims that their customers will see an increase in their credit score of 20 to 60 points when reporting their historical rent payments as well as an 30 to 100 point increase for any ongoing rent payments that are reported.
For the first increase, it will usually take less than two weeks to show. However, customers have also reported that their score continues to increase the more that they report ongoing rent payments.
Credit Bureaus: TransUnion, Equifax
Historical Rent Reported: 12 months or 24 months
12 Months Fee: $45
24 Months Fee: $60
Signup Fee: $25, free for an annual subscription
Subscription Fee: $5.95 monthly, $45 annually
Secondary Participant: Yes
Second Participant Fee: $10 discount on annual subscription, $3.95 discount on monthly
Third Participant Fee: $30 discount on annual subscription, $7.90 discount on monthly
Total: $90.95
If you're looking for a service that reports your credit through all three major credit bureaus, this Esusu Rent is what you're looking for. As well as this, they claim that customers will benefit from a credit score increase of around 51 points.
Their $50 annual payments is basically a steal considering that they report through all of the credit bureaus.
On top of this, they offer a rent relief program. This program is made to offer help to anyone dealing with financial troubles in the US. To apply it only takes two minutes and they will get back to you with whether or not you qualify for assistance.
Unfortunately, they do not have a secondary participant option. However, they do have very low fees which means they are an affordable option for those who don't have a secondary participant.
This company does only work with those who are renting through associated buildings. However, they are working on a private renting service at the moment.
Credit Bureaus: TransUnion, Experian, Equifax
Historical Rent Reported: 24 months
24 Months Fee: $50
Signup Fee: Free
Subscription Fee: $50 annually
Secondary Participant: No
Total: $100
LevelCredit offers its customers the ability to have their rent, cell service, and utility payments reflected on their credit report. They are able to have historical payments for up to 24 months prior reported as well for all of these options.
This service is one of the cheapest on our list. You are able to get several tradelines to show on your credit file which makes it great value too.
This service is the only rent reporting service that is on our list that doesn't in fact offer the ability to add a secondary participant. This means that if you have another individual in your household that is looking to have their rent payments reflected then they will have to pay the full fees to do so.
Level Credit doesn't provide a report of its credit score boosting figures. However, it is most likely going to affect your credit score in the same way as the other services on this list.
Credit Bureaus: TransUnion, Equifax
Historical Rent Reported: 24 months
24 Months Fee: $49.95
Signup Fee: Free
Subscription Fee: $6.95 monthly
Secondary Participant: No
Total: $133.35
For those who have thinner credit reports, you may find that you see a 60 to 80 point increase on your credit score when going with Rock the Score. Anyone who has a larger credit report will probably see a smaller increase ranging between 10 to 15 points. There are some customers who have claimed they leaped from having no credit to over 700 in their credit score.
You can add a secondary participant to this service at a discounted price. This participant is able to get an increase to their credit score too which makes this service very valuable.
The cost of subscribing to this service is quite low compared to others on this list. Even though they don't offer reports to experian, Rock the Score is one of the leading services on the market at present.
Credit Bureaus: TransUnion, Equifax
Historical Rent Reported: 24 months
24 Months Fee: $65
Signup Fee: $48
Subscription Fee: $6.95 monthly
Secondary Participant: Yes
Total: $119.95
Also read: Payroll Tax Vs Income Tax - The Ultimate Guide
Conclusion
Even though there are many services and companies to choose from, you can rest assured knowing that whichever you choose from this list will mean that you will see a significant boost to your credit score.
It is important to understand what your personal requirements are. For example, do you need the company to report through Experian? Then Esusu Rent is best for you. If you require the service to offer space for a secondary participant, then it's probably best not to go with companies such as LevelCredit. This guide will help you determine which is best for you.

Using our pay stub generator you can ensure that you are receiving quality pay stubs on a regular basis.
Create Your Paystub in 2 minutes