The Ultimate Guide and Checklist For Moving Into Your New House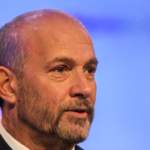 By
James Wilson
Jun. 15, 2022
Are you looking to switch up your life and move into a new home? Maybe you'd like to move to a new state or even a different country? If you're up for the adventure, then you'll need to prepare.
When looking to move into a new house, you'll need to know the ins and outs of real estate as well as what to purchase for your place – including furniture and other essential appliances. That often requires putting together a new house checklist.
When buying a new house and moving, follow the advice below. Use this guide and abide by the checklists below to be fully prepared for your big move. Now, let's get started!
Also read: The Ultimate Guide To Setting Up A Home Office that Works for You
What to Do Before Moving Into a New House
Before moving into a new home, you'll need to start the search for a house that fits your needs. You'll also need to either sell your old place or if you're renting, let your landlord know when you'll be moving and return the key.
First, you should try to find a qualified and experienced real estate agent who can help you find a home in the location you're looking to move into. Then, it's time to start looking at available homes. Make sure to only look at homes within your price range.
You may want to create a house checklist of the top things you want in a home, such as two bathrooms, a garage, or a washer and dryer in a separate laundry room. You'll likely need a loan to purchase the house, so make sure to get a preapproval letter from an appropriate mortgage lender.
Once you've found the ideal home, it's time to make an offer on the house with the help of your real estate agent. Don't forget to have a handyman complete an inspection on the house before the sale is final.
Also read: What is the 50 30 20 Rule?
What to Do When You're Moving
The moving process comes with plenty of considerations. For instance, do you have any school-age children? If so, you'll need to enter them into the new school system before the final move-in date. You will also need to forward your mail to your new address.
You'll also likely benefit from hiring a moving company to help bring furniture, appliances, and all your personal items from your old house to the new one. Then, before the movers arrive, you'll need to pack all your stuff.
You can get boxes from local shops and you'll want to buy some packing tape bubble wrap to protect your belongings. You can throw your clothes and other small, soft items in trash bags.
The movers will put all your things into a moving truck, and eliminate the stress of getting everything from your old house to the new location.
Don't forget to transfer utilities to be under your name before you arrive and start unpacking. Once you're settled in, you'll benefit from a deep clean of your new home and from completing any minor repairs that you may have missed upon the first inspection.
If you're seeking a new doctor's office, you'll need to transfer medical records from your former physician.
Lastly, you may want to consider putting in new locks in case you think a copy from the previous owner is floating around town. Security systems are also important to keep your family safe.
Also read: Make a Budget in Excel
Moving Day Essentials
On moving day, some of the essentials you'll need to bring from your previous home include
Plates, bowls, cups, glasses, and utensils

Measuring cups, measuring spoons, rolling pin, whisk, and baking pans

Spatulas, tongs, ice cube trays, salad bowls, skillets, and frying pans

Cutting boards, knives, parchment paper, and Tupperware containers

Drying rack, can opener, meat thermometer, and cleaning supplies

Toaster oven, microwave, coffee maker, and tea kettle

Spices and pantry staples like rice and pasta

Broom, paper towels, trash bags, recycling can, trash can, and vacuum
In addition to these appliances, you'll need to bring the items that will make your new home more comfortable, such as bedsheets, pillows, blankets, and covers along with bathroom supplies.
Don't forget your toothpaste, toothbrushes, shampoos, conditioners, hairbrushes, hairspray bottles, hair gels, hand towels, over-the-counter medications, prescription pills, and a first aid kit.
Some other things to remember include photographs and photo albums, books, your children's toys, your pet supplies including cages and pet food, posters and cherished knickknacks, exercise equipment, lamps, computers, digital devices, and printers. These are the "little things" that will make your house a home!
Also read: How Many Savings Accounts Should I Have?
Post-Move Essentials For Setting Up Your Home
When it comes to setting up your home, you'll need a home maintenance checklist and a list of household essentials to buy. For example, you may want to double-check that the smoke detectors and carbon monoxide detectors are working well.
Also, if burglary is on your mind when moving into a new home, set up a home security system in your new house to keep your family safe, especially if the neighbourhood has seen some crime.
When unpacking, you will need to start plugging in your appliances like a microwave, toaster oven, television, air fryer, and computer. It's imperative to organize your new home so that you know where everything you need is located.
You might also want to do some decorating or even painting in your kitchen and living room. If your bedroom is a dull color, take some more paint to it as well. You can also purchase some artwork or posters to put up in your new home to make it fit your style and personality
If you have young children, you'll also want to child-proof the house before you settle in completely. Below, you'll find the list of household essentials that will make it easier to prepare.
Also read: How Much of My Income Should Go to Rent?
Checklist of Things to Buy For a New House
After you've moved into your new house and settled in, you're probably ready to start buying new things for the home and investing in some modern or classic furniture.
Some of the key items you should consider buying for a new house include
A brand-new mattress for your bedroom instead of an old air mattress from your old apartment

Comfortable pillows to get a good night's rest

Modern bedding and sheets that match your new mattress

A sprinkler system and lawnmower if you have a front yard and/or backyard

A tool kit for assembling any new furniture, desks, and more

A new standing vacuum if your other one is getting too old

A swiffer WetJet for mopping up messes

A new showerhead since the old one could have been around for a decade or more

New towels for guests and your family

Artwork and decorations for your house's bare walls

Curtains to put on those many windows

Plants and flowers to brighten your kitchen and living room

Rugs to put around the cold wooden floors
Bedroom Essentials List
Let's get more detailed when it comes to the bedroom. For your new bedroom, you will need the following items.
A new bed or headboard

A comfortable mattress

Decorative throw pillows

A mattress pad to put on top to prevent allergies and for better sleep

High-thread count bedsheets including fitted sheets and pillowcases

Pillow inserts and comforter insert

Nightstands next to your bed

Books to put right on your nightstand

An armoire to tie the room together

Lamps for the nightstand or on top of your dresser

A fluffy rug to step on underfoot

A new bureau for your clothes

An ironing board to keep your clothes in top shape

Position a mirror inside to elongate the room

Add ceiling lights to brighten up your bedroom
You may also want to add some digital devices to the bedroom. Do you like to scroll on your laptop or tablet before bed? If so, you'll want to stash these items under the bed. Would you rather watch television in the comfort of bed? Then you can set up a small or large TV to hang on your wall.
New Kitchen Essentials List
There are many essential items you'll need to get to stock your kitchen. Along with the basic kitchen appliances (if they weren't left by the previous owners), you'll also need to get dish soap, cleaning supplies, and outdoor essentials like a grill. You can make your house feel very comfortable and you can stay organized with the right tools.
Some of the kitchen essentials you'll need on your new house checklist include
Dutch oven

Roasting or baking pan

Glass and metal baking dishes

Cutting boards including wooden and plastic boards

Advanced blender

Food processor you can leave on your kitchen counter

Large chef's knife for cutting up meat and thick vegetables

Stand mixer for baking treats

Stainless steel skillet
If your silverware and plates are looking old and chipped, you'll benefit from getting new ones as well.
Furthermore, if you plan on hosting fun, fancy dinner parties, then you'll need to get some fine china for your guests. Lastly, don't forget to get some soup pots, saucepans, and mixing bowls for all of your cooking adventures!
Home Office Essentials List
Do you plan to work from home when you can't get to the office? Or, do you need a home office to run your business?
Then again, you may merely want to check your emails, fill out tax papers, and pay your bills in a home office. Whatever the case, having all of your "office necessities" in the same room will make a big difference.
If you're planning on having a home office, then you'll need the following home essentials for your new place.
Computer or laptop

Wireless mouse with mouse pad

Wireless keyboard, such as an ergonomic one

Standing desk or ergonomic desk

High-speed Internet and Wi-Fi

Headphones with a microphone for virtual conferences

Comfortable office chair (find an ergonomic one if you can!)

Stands for your cell phone or tablet

Cables/chargers for charging your cell phone and/or tablet

Lamps and good lighting options

Filing cabinet for your paperwork
Bathroom Essentials List
When you're trying to fill up your whole house with new appliances and furniture, you may forget a few things before you have a complete list. If your bathroom supplies from previous homes didn't make it to your new house on moving day, then you'll need to replenish them.
Some of the essential bathroom supplies to put on your new house checklist include
Large towels and hand towels

Toilet brush with toilet bowl cleaner

Toilet paper and toilet paper holder

Shampoos, conditioners, toothbrushes, toothpaste, and hairbrushes/combs

First aid kits with prescription medications and over-the-counter meds
New home essentials in your new location should also include shower curtains, shower curtain rods and liners, bath mats, hand soap dispensers, a toothbrush holder, and an extra mirror. Furthermore, your bathroom will need a small trash can, a non-slip shower mat to put in the tub, a box of tissues, and a plunger.
Furnishing Your Dining Room
When you're moving into a new home and a new neighbourhood, your house checklist should include dining room furnishings that will make your life easier, especially when hosting a dinner party. Let's get into all the details.
First, you may need to get a cleaning service to ensure your dining room looks spotless for your next dinner. You'll need to take a couple of weeks to get your home in order and fill it up with the right dining room essentials.
You might want to get a tape measure to assess how well new tables and chairs will fit into the dining room. Some of the typical furnishings you may want to purchase include a new dining room table, chairs, open-shelved buffets, tablecloths, serving platters, fine china, glasses, and a Lazy Susan.
Frequently Asked Questions (FAQs)
What Is the First Thing You Bring to a New House?
Besides all your belongings that you'll bring in a moving truck, one of the first things you should bring to your new house is food and drink. Pack snacks, water bottles, juice boxes for your kids, and grab some take-out from a nearby restaurant. Keeping everyone well-fed will make it less likely that they'll get cranky!
You'll end up too exhausted to cook and definitely find it impossible to find kitchen appliances to cook lunch and dinner right away. You surely won't end up going grocery shopping the same day you move in. You might want to give the movers a cup of water and you may need some cash on hand to tip them as well.
Nowadays, you can get just about anything delivered through an app like Uber Eats or Door Dash. If you want Chinese food for dinner or a burger and fries, it can be at your door in a matter of minutes.
What Do I Need to Do Before I Move Into My New House?
Before you move into your new house, you'll need to follow a few steps to make sure everything goes well with your move. Your new house checklist should include
Going on a final walkthrough of your new house when it's completely empty

Make sure all repairs were completed as agreed upon

Childproof or pet-proof the home if it's necessary

Decide where all appliances and furnishings will go in your new place

Find the circuit breakers, fuse box, and water valve in case these things go out in the future

Set up all of your utilities in your name before you move in

Forward your mail with the post office to your new address

Complete a deep clean of the new house

Change all the locks

Determine what other repairs are needed
Before You Go
After reading the ultimate guide for moving into your new home, you should now feel prepared to have the perfect new house checklist and furnish your place perfectly.
You should know all about the steps you need to take before moving into a brand-new house, such as transferring medical records, setting up your children in a new school, and forwarding your mail. You'll also need to complete a walkthrough and home inspection, change locks or get a security system, and set up your new utilities in your name.
Before you know it, you'll get to know your neighbourhood and love the adventure of living in a new place. While a new house checklist might seem like a lot of work upfront, it will make the entire moving process easier for you and your family.
A free paystub generator is a great, affordable way to create custom paystubs.
Create Your Paystub in 2 minutes