The Fingerhut Credit Card Account Review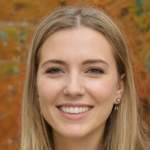 By
Samantha Clark
Sep. 27, 2022
Fingerhut Credit Card Account Review
Fingerhut Credit Card's could work as a great solution for those who don't have the best credit score. If they are used correctly, they can benefit you and improve your credit score. These credit cards are not for everyone, however, as they can end up costing you a fortune with overpriced products, interest rates and late payment fees. They can also damage your credit score when they are not used correctly!
Read on for more information about this company and their credit card options. You'll find out if it's for you in no time!
Also read: Find Retained Earnings
Fingerhut
Fingerhut is a company that has a catalog which contains many products. You can get a range of products from electronics, to car parts and anything in between! All of these things are available to buy through the company, so you can buy them on credit and pay the fees back to Fingerhut. There are many options for different items and ways to pay the credit card off. There are high interest rates and prices for these products with Fingerhut so you have to ensure you know what you're getting yourself into!
How To Find Out About The Items Available With Fingerhut?
There are two ways to access the catalogue of products that are available to buy with your Fingerhut credit card account. You can either simply log into the website and have a look through their available products online, or you can request a paper catalogue.
Also read: What Are Assets, Liability, and Equity?
How Do You Place Orders?
You can place orders with Fingerhut online, on the phone or by post. The most common and convenient way is to place orders online.
Pros Of Fingerhut?
Easy To Qualify
It is very easy to qualify for a fingerhut credit card. If you have a poor credit score, you will still stand a high chance of getting approved for this credit card. Most people will qualify for the credit card loan, but you do have to be careful with the prices of the products as they can be very high.
Also read: How To Prepare Your Accounts For New Hires
No Annual Fee
Fingerhut accounts have no annual fees. While the no annual fees are a very positive thing, there is still a bug to you because of the huge markup they put on the goods that you buy through them.
Can Improve Your Credit Score
If you use Fingerhut correctly, then you will improve your credit score. That is, if you make all the payments that you owe on time and never miss one or make a payment late, this will be reported to the credit bureaus and will improve your credit score. However, you have to be very careful with this, as it has the potential to make your credit score much worse if you cannot pay back these costs. You should be careful if you are using the Fingerhut credit card to improve your credit score as you don't want it to have an adverse effect on your rating.
Fingerhut Credit Can Be Used In Some Retailers
There are a few select retailers where your Fingerhut credit can be used. In these places, the prices are not marked up so you are paying everyday prices for these products. There are not many retailers that work alongside Fingerhut in this way, though. There is also interest placed upon these products if they are not paid for efficiently.
You Can Pay Off The Balance In Advance
There are no additional fees if you decide you want to pay off your credit in advance. While you may not get the benefit of the improved credit score, because you won't be seen to be making regular payments, you will save money on the interest and you will also be free of the debt.
Also read: 12 Best Finance Podcasts For Your Savings
Cons Of Fingerhut
Overpriced Products
The biggest downside to Fingerhut is the huge markup on products. If you buy the product on Amazon or their retail website, you will get the same product for a fraction of the price than if you buy it off Fingerhut and then have to pay it back. If you have the option, you shouldn't buy things off of Fingerhut as you will lose a lot of money in the long term.
Damage Your Credit Report
If you are unable to make a payment, or you make any late payments, you will damage your credit score. It is really important to ensure that you only choose the products that you know you can afford the payments of until you finish paying off the item!
Tips For Using Fingerhut
When you get approved for a Fingerhut account, it may feel very exciting. However, the point of the Fingerhut account is not to be used for everyday shopping. It is, instead, to build up your credit. Because of this, there are a few tips for using Fingerhut most effectively.
Don't Overbuy
The items that are available to purchase on Fingerhut are much more expensive than purchasing the same items in shops or online. This is the way that the company protects itself from lending to people with poor credit scores. So, if you are buying products from Fingerhut you should ensure that you remove all the risks that come alongside it but ensure that you only buy the products you need, and that you stick to inexpensive items. If you buy more expensive items, you will end up spending more money on them in the long run. Make sure you don't have more than one item being paid back at once, as this can become confusing and complicated.
If you do these things, you will maximize the benefit that this will have on your credit score while protecting your budget as much as possible.
Also read: 11 Best Personal Finance Books
Stick To Payments!
Make sure you're sticking to the payments that you've agreed to previously. It is very important to ensure that you're doing this so that you are building your credit score instead of damaging it!
Make As High Payments As Possible
While it is good for your credit score to keep making on-time payments, you will actually end up paying much more if you make small payments over a long period of time. The higher your payments are, the less overpriced the items will be (although they will still be overpriced). If you make smaller payments, this is a very expensive way to improve your credit score.
Don't Use The Maximum Amount On Your Credit Card
If you have a maximum spend of $1000 on your card, and you use $500, then you will have used 50% of the credit card. This is a 50% utilization rate. Make sure that you are keeping this number as low as possible.
Other Ways To Build Credit
Fingerhut seems like a really simple and easy way to start to improve your credit score. However, there are much easier and cheaper ways to do this without losing money and buying products that are much more expensive than they are in other retailers. Applying for a credit card is a much safer and easier way to build your credit score if it is available to you. You can use this card in any store and so there isn't a significant markup on the products.
Frequently Asked Questions (FAQ's)
Is It Easy To Cancel My Account?
Canceling your account is very easy. You just have to contact customer services and ensure that you are clear that you want to cancel. It may take a few working days to process the cancellation.
Will It Cost Me To Cancel?
There is no fee to close your account, however you do need to ensure that you pay off your remaining balance and don't miss any payments as this can cost you a lot of money and stress in the long run.
Can You Use Fingerhut Credit Cards Anywhere?
No. You can't use any of the Fingerhut credit cards anywhere. You have to make all purchases through the catalog or the online site. You won't be able to go into any retailer and use the credit card, and you won't be able to purchase online using the card.
What Fees Are There When Opening A Fingerhut Credit Card?
There is no sign up fee when opening a Fingerhut account, and there are no annual fees that you will incur during holding the account. However, you will incur other charges throughout the process of using your Fingerhut account. You will have to pay off interest charges as well as late payment fees. Ensure you stay on top of payments to keep these fees to a minimum.
Final Thoughts
While Fingerhut can provide a successful way to boost your credit score, and can mean that you are able to buy the products you need without having the upfront payment, overall, Fingerhut is a dangerous road to go down. With significantly overpriced products and the danger of not being able to make your payments on time, you should only use Fingerhut if you are sure you can stay on top of the payments. Overall, if used correctly, Fingerhut could work for you, but you will be out of pocket!
If you haven't got the most efficient way to produce pay stubs for your employees, check out the pay stub maker today. It is so easy and convenient!
Create Your Paystub in 2 minutes