Curated List of The Top 12 Best Finance Podcasts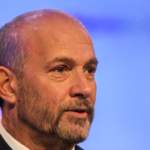 By
James Wilson
Jul. 28, 2021
The top 12 best finance podcasts of our picks are:
The Dave Ramsey Show

Money For The Rest Of Us

The Side Hustle Show

Invest Like The Best

How To Money

The Rich Dad Radio Show

Beyond Finances

So Money

ChooseFI

Women & Money

Afford Anything

Planet Money
Podcasts can be a great way to learn about new topics, listen to experts share their advice and opinions, or just enjoy some background noise. They are also a fantastic resource for staying on top of your financial game. If you want to start saving more money but don't know where to start, we've compiled the best finance podcasts that could help answer all your burning questions!

These podcasts will make you smarter about your finances and help guide you through things like investing, budgeting, starting a business, and other important topics. These best finance podcasts also offer motivation from successful people who've managed their money well so that you can find inspiration from their stories of success and find ways to achieve your goals too!
Here are the 12 best finance podcasts you should be listening to.
The Dave Ramsey Show
For those with money on their mind, Dave Ramsey is the man to listen to. His show offers advice and tips for all levels of financial planning needs from college students just starting out in life or professionals looking into retirement. Ramsey is particularly known for his advice on getting out of debt. His podcast episodes, which have millions of listeners, are snippets of his radio show - The Dave Ramsey Show.

His podcast has all sorts of information that's relevant in everyday life, like learning about mortgages for every type of person, from self-employed people making $60K per year to those who make over six figures! You'll also get answers to investing questions such as: How do stocks work or what causes them to crash. If you're looking for one of the best finance podcasts, this one is definitely up there as an all-rounder!
His podcast episodes are around 40 minutes long each and are packed full of insightful information and inspirational stories.
Also read: 11 Best Personal Finance Books
Money For The Rest Of Us
If you want to be rich, start listening to the Money For The Rest Of Us Podcast by David Stein. The former chief investment strategist and money manager covers the topics of finance and money management so listeners can learn how they might improve their finances. Topics range from saving up for a car payment or house downpayment, starting your own business with side hustles to generate extra cash flow, even super valuable stock-buying tips - basically anything related to wealth building!

If you're looking for a podcast to help you learn the financing system and how to better your investments, this ones for you! All of Stein's podcasts are filled with detailed tips, explanations, and teachings in a simple to understand manner, so you can easily follow along with each 25-minute episode.
Also read: How To Make Money Online Fast In 2021
The Side Hustle Show
Are you looking for tips for investing or starting your own business? The Side Hustle Show Podcast is definitely one of the best investing podcasts for your needs! This podcast is a great resource for anyone looking for money and finance tips, tricks, secrets, and side hustles, so you can earn an extra buck!

Nick Loper hosts the show and discusses his experiences with the boring 9 to 5 life and how he made it out. You'll hear lots of practical advice on entrepreneurship and different stories about how people have made their own way in life through owning a business or making good investments - you'll learn a lot about the financial market, too!

If you're interested in starting your journey as an entrepreneur but don't know where to start, then this show will help guide you on that path! Nick's episodes are only 30 minutes - long enough to digest all the helpful tips without losing focus or getting bored. The Side Hustle Show is easily one of the best financial market podcasts and investing shows out there!
Invest Like The Best
Invest Like The Best is a podcast that offers sound financial advice for today's world. They have over two million listeners and are still growing in popularity every day, making them an authority to follow when it comes to money matters. With episodes ranging from frugal spending habits to retirement savings strategies, this podcast has become a go-to resource for anyone who wants to get smart about their finances without watching hours of boring TV or reading dry articles on finance websites.

The podcast centers around Patrick O'Shaughnessy and his interesting interviews with industry leaders, discussing ideas and methods on how to do well in life. Out of all the best personal finance podcasts, this one is especially good for those that want some serious inspiration and lots of success ideas to use on your journey.

Episodes last between 60 to 80 minutes, so it's worth dedicating an allotted space of time to have a good listen!
How To Money
How To Money deserves to be on this list of best finance podcasts due to its simplicity and ease of listening alone. Best friend duo Joel and Matt host the podcast episodes that delve into the money problems of millennials. With a slogan like 'rich living on less money', it's easy to see why this podcast is so popular!

If you don't earn a whole lot of money but still want to learn how to make the most of your funds, How To Money is a great podcast to listen to. Episodes can vary from between 30 minutes and 60 minutes, but they never feel overly long - the best friend duo always keep their talks light-hearted and free of confusing financial jargon.
Also read: Cost Of Living By State In USA
The Rich Dad Radio Show
Hosted by Robert Kiyosaki, The Rich Dad Radio Show offers valuable finance and money tips that can teach you a thing or two about saving, investing, wealth-building, and more. Kiyosaki is an investment mogul, so it's worth listening to this podcast if you're looking at investing. Known as one of America's most listened-to and best-investing podcasts, The Rich Dad Radio Show has been going since 2007!

In addition to being an award-winning podcast (founder Robert Kiyosaki has won numerous awards), the advice is often sought after by media outlets such as CNBC and New York Times alike. After the success of his first finance-related book, Kiyosaki's enthusiasm and financial advice was so sought after that he began his podcast. You can now listen to Kiyosaki's words of wisdom every week, with new episodes released each week lasting between 30-60 minutes.
Beyond Finances
Beyond Finances is an informative podcast that tackles money issues like debt, insurance, and investing. Hosts Eric and Kali Robergeis have a wealth of knowledge on the subject from their years in finance careers. They're not afraid to get real with people about financial struggles they may be facing right now or just learning more about - that's what makes this podcast one of the best in the business!

Each episode focuses on new enlightening money topics, like how to deal with debt or how to become a self-made millionaire. Luckily for those that aren't too savvy when it comes to finances, the Beyond Finances podcast breaks down the process, procedures, and terms of finance, making it easier for beginners to digest. You can expect each episode to last for approximately 20 minutes, with new episodes releasing every other week.
So Money
Listening to the So Money podcast will make you a more financially secure person. The episodes of this show provide tips and advice for any situation, no matter how much money or experience you have in finances. It's an excellent resource if your goal is to become a well-balanced individual with knowledge about all aspects.

Host Farnoosh Torabi is an award-winning financial strategist, TV host, and bestselling author, and she also makes time to release a new So Money podcast episode almost every other day. Pretty much every list of the best personal finance podcasts includes So Money - it's really that good! Farnoosh spends her 30-minute episodes interviewing interesting characters like investment guru Tim Ferris and other financial professionals and entrepreneurs. This podcast actually received a Plutus Award in 2016 for Best Personal Finance Podcast!
ChooseFI
You may not know much about investing, but there's no better time than now to start learning. The best place for that? The ChooseFi Podcast! Investors Jonathan Mendonsa and Brad Barrett host the podcast that's known for its dedicated following. The podcast episodes switch between interviews, guest talks, and roundups, so listeners get a good variety of information without getting bored.

Topics are mainly focused on aiding the process of gaining financial independence with the intention of inspiring listeners. Episodes are released every Thursday and Sunday and are around 60 minutes long, so pop it in your schedule, so you don't miss out!
Women & Money
Are you a woman in need of some serious personal finance tips? The Women & Money Podcast hosted by Suze Orman could be what you're missing! Orman holds over 35 years of experience as a financial advisor, so she knows a thing or two about money and how to handle it. Focusing especially on women and their finances, Orman discusses crucial topics such as financial gender differences and the importance of retirement funds.

You may be wondering why retirement is a financial topic that should be talked about for women, but it holds special importance as women typically live longer and earn less during their working years compared to men. Episodes typically last around 30 minutes and contain lots of tough-love talking from Orman.

Sometimes the topic of conversation can turn rather complex, so if you're looking for some easy listening, you might want to skip this podcast.
Also read: Top 8 Best Ways To Make Money From Home
Afford Anything
Hosted by Paula Pant, Afford Anything is a great podcast if you're seeking to break away from the dull 9 to 5 lifestyle. The real estate investor, blogger, and author discusses subjects of psychology and behavioral economics with field experts in guest interviews while also answering money-related questions from listeners themselves.

You can get answers on real estate investing, how to catch up on retirement savings, or even how to earn some extra income! Pant's slogan, 'you can afford anything but not everything' touches on the subject of learning what things matter the most in life, then devoting your time and resources into those things.

Episodes of "Afford Anything" run anywhere from 60 to 80 minutes, and with over 240 episodes out there in the podcast world, you'll find an episode to suit your needs!
Planet Money
Not just a great FIRE community podcast, Planet Money is on the list as one of the best financial market podcasts and all-rounders for money management! The podcast from National Public Radio (NPR) is all about the economy and how it can affect your life and the financial market. The podcast tackles tough subjects like wealth tax, investing, and even Bitcoin, but in a way that the standard person could understand.

As far as money podcasts go, this one is short and snappy at only 20 minutes long per episode, which are released twice a week. The show is hosted by Sarah Aida Gonzalez and Amanda Aronczyk, and already has over 700 published episodes for you to browse through in your spare time!
Conclusion
The finance podcasts we've shared with you today are a great place to start if you want to learn more about your money. Whether it's managing debt, building wealth, or just getting started in the world of personal finances, there is something for everyone here. One thing that can often go overlooked when trying to get out of financial trouble is how much income you have coming into your life each month - whether it be from work, freelancing, or other sources like social security and pensions.

If this sounds familiar to you, take some time now (or as soon as possible) to explore ways on making extra cash through side hustles so that over time you'll see an increase in earnings.

With the added advice from these podcasts and some extra cash from a side hustle, you'll start seeing some positive, high-waged paystubs each month! Get your paystubs created now with a paystub maker. So, are you ready to take the plunge into better finances?
Create Your Paystub in 2 minutes