Lexington Law Credit Repair Review - What To Know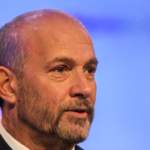 By
James Wilson
Sep. 14, 2022
When the Lexington Law credit repair company was founded in 1991, its goal was to revolutionize the credit repair industry. Since its inception over thirty years ago, the company has successfully represented nearly 9 million clients and has achieved over 90 million removals, disputes, and challenges on credit reports.
Lexington Law shaped itself into a company popular with people who are unfamiliar with credit or simply do not have time to manage and repair their credit themselves. However, that reputation was shaken by a federal lawsuit that made allegations about Lexington Law's marketing practices as well as the wider billing practices of the credit repair industry. In this review, we will look at the pros and cons of the credit repair company, Lexington Law.
Who is Lexington Law?
While Lexington Law has survived in the credit repair industry for over three decades, it hasn't always held the best reputation.
Within the Better Business Bureau, Lexington Law has been given a current rating of D- and has over 700 complaints made against it in the past 3 years, with almost 300 having been made in the previous 12 months. Recent complaints cite Lexington's initial claims as being over-promised with a perceived guarantee attached, as well as poor customer service and backtracking on initial claims upon complaint.
2019 lawsuit
In 2019 a federal lawsuit was filed against PGX Holdings, Inc. of which Lexington Law is a subsidiary.
The lawsuit stated that Lexington Law, among other entities, was complicit, or actively engaged in deceptive and abusive practices in the process of dealing with their customers, specifically pertaining to the marketing practices of the company.
Lexington Law was specifically alleged to have employed entirely fabricated claims to lure customers into retaining or renewing their credit repair services. Essentially, the company was offering its customers and clients credit services that did not exist and encouraged the continuation of Lexington credit repair services in order to qualify for said fictitious credit services.
While marketing is a crucial part of any business and naturally lends itself to creative wording, the alleged deceit in Lexington Law's practices lends itself to the questioning of the company's ethics and moral standards.
Emails were entered into evidence with the lawsuit that suggested that Lexington Law was fully aware of the deceptive marketing practices being employed in their name. Additionally, it was claimed that Lexington Law marketing personnel would strongly imply to customers and clients that even legitimate credit report items could be removed in order to improve credit scores.
In addition to the misleading marketing practices, Lexington Law has been accused of violating telemarketing sales rules by charging up-front fees to its clients
This lawsuit is yet to be resolved so the question of whether Lexington Law is actually guilty of these alleged violations and offences remains unanswered. The case is still progressing but is unlikely to be resolved soon.
Also read: 8 Steps To Create An Effective Employment Development Plan For Your Small Business And Its Benefits
What Lexington Law Credit Repair Services cover
Lexington Law offers credit repair services designed to help clients improve their credit scores. They do this through credit report education, as well as disputing errors, aged debts, and negative items with credit agencies on the client's behalf.
Services and perks offered by Lexington Law include 24/7 access to your credit report, identity theft protection, credit score monitoring and updates, fraud alerts, and the ability to cancel at any time.
Upon signing up with Lexington Law credit repair services, clients will be assigned a personal account manager who will assist and advise throughout the credit repair process. Licensed legal staff will also be available to offer guidance if necessary during the process.
There are three levels of credit repair plans available through Lexington Law. The most basic of which is called the Concord Standard Service. With this plan, clients will have letters sent on their behalf to credit bureaus and creditors with the goal of removing negative records from credit reports.
The middle plan is called the Concord Premier Service. This slightly more expensive plan adds credit score monitoring, credit alerts, and score analysis.
The most expensive and thorough plan is called the Premier Plus Service. Combining the previous two plans, clients will have cease and desist letters sent to debt collectors on their behalf, and access to a better credit monitoring service.
What Lexington Law Credit Repair doesn't cover
Lexington Law credit repair should not claim to be able to remove legitimate credit report items as a means of improving a client's credit score. Additionally, they should not promise that clients will see a guaranteed improvement in their credit scores or report.
Such claims are in direct violation of the Fair Credit Reporting Act.
Lexington Law cost
As mentioned above, Lexington Law offers 3 tiers of services. The Concord Standard Service is the most basic and therefore cheapest of the services offered. As you progress through the tiers, the plans become more expensive in even increments.
The cost disparity between the plans is reasonable considering the additional services offered with each plan. A small start-up fee is also charged upon purchase of your initial plan, this fee will not be charged again if you decide to upgrade plans at a later date. Credit repair services begin a few working days after the initial start-up payment is made.
To expedite the credit repair process, a higher start-up fee can be paid as a "quickstart" fee and allows your case to be worked on almost immediately.
What to expect upon signing up
When you initially sign up for Lexington Law services, you will receive copies of your credit report via email and through the mail. These need to be sent to Lexington Law in order to begin the process of credit reparation.
Lexington Law will not accept fax copies of these documents. Instead, they will need to be emailed or mailed to Lexington. Once your credit report has been received by Lexington Law, they will enter into their system all of the negative items they have identified, you will be able to review these items via your account, Lexington Law will then request that you detail how each negative item affected your credit score and to identify any inaccuracies.
Once this initial information has been sent to Lexington Law, they will be able to devise an appropriate strategy to improve your credit score and carry out the necessary processes on your behalf.
Also read: Payroll Tax Vs Income Tax - The Ultimate Guide
How to cancel a Lexington Law membership
There is currently no way in which clients are able to cancel a Lexington Law credit repair membership online.
If a client wishes to cancel their membership to any of the service plans, they must contact Lexington Law via telephone at (800) 341-8441 between 7 AM and 7 PM (MST), Monday through Friday.
Some online complaints suggest that cancellation via email is possible but this has not been verified.
When cancelling a Lexington Law membership, it is important to get confirmation of the cancellation in writing.
Also read: What Should I Do If My Employer Won't Provide A Pay Stub?
Alternatives to Lexington Law
Despite Lexington Law's stalwart status in the credit repair industry, it is understandable that you may have some reservations about employing their services considering the ongoing lawsuit and the allegations therein.
Credit Saint and Credit Pros are two credit repair companies that have both received A+ ratings from the Better Business Bureau. With such outstanding ratings and customer reviews to match, these companies are a good place to start if you are looking to improve your credit rating through a credit repair service.
Also read: Make a Budget in Excel
Final thoughts
Lexington Law credit repair services have a wealth of experience behind them and have proven their abilities in improving clients' credit ratings for three decades. They have satisfied clients in the millions, however, their reputation has currently been tainted by the federal lawsuit that they are involved in.
While the outcome of the lawsuit is yet to be determined, it has had a marked effect on the reputation of the company which may prove difficult to come back from. With competitor companies maintaining stellar reputations and endorsements from the Better Business Bureau, clients may find more peace of mind elsewhere for the time being.
Your check stubs can be a great way for you to keep track of your finances so you can easily add the figures to your spreadsheet.
Also read: How Many Savings Accounts Should I Have?
Create Your Paystub in 2 minutes