Why Stay-At-Home Parents Should Consider A Career In Virtual Bookkeeping: The Top 5 Unequivocal Reasons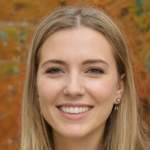 By
Samantha Clark
Jan. 20, 2023
Did you know you can have your cake and eat it?
You can have a lucrative (more on that later) career, while staying at home, and not missing one of those all-important moments with your kids.
You can be independent (if you want to be), pay your bills AND have spending money, and all the while being right at home, with your kids, ensuring that they are properly cared for and have everything that they need.
In this article, I'm going to lay out all the best reasons for stay-at-home parents to take up virtual bookkeeping. By the end of the article, at the wrap up. you will be much more informed and in a position to decide whether virtual bookkeeping may be your next move.
Read on to find out more…
Also read: 11 Best Personal Finance Books
Why Remote Working Has Become A Such A Great Option For Parents
Before I go into discussing virtual bookkeeping specifically, let's take a moment to consider remote working in general.
First off, child care is REALLY expensive. And if you have a low income or are a single parent, how would you be able to afford it?
But on the flip side, who wants to have nothing to do but look after a child all day long? Having a job gives you more than just an income. It gives you a greater sense of purpose and pride.
When you work from home, you get expert care of your kids (I mean, who's going to care better for them than their parents?), and you get a job with incomparable flexibility and work-life balance.
You can work hours to suit your family's routine. Full time if you have someone to help you with child care, or part-time if you don't.
And there are plenty of remote-working jobs that provide a consistent salary, and you won't have to worry about how long it will be for your next paycheck.
Also read: 12 Best Finance Podcasts For Your Savings

Reason 1: Virtual Bookkeeping And Accounting Pays Really Well
Every business needs a bookkeeper or accountant. And with such high demand, you can charge a fair sum for your services.
When this article was written, virtual bookkeepers could expect to earn between $20 and 450 per hour. And once you've become experienced, you can also charge a retainer fee on top of that. Or for businesses that require minimal bookkeeping services, you can charge a flat monthly fee.
Also read: Cost Of Living By State In USA
Reason 2: You Can Work Flexible Hours And Be There For Your Family Whenever You Are Needed
Virtual bookkeepers on flexible hours get to put family first.
Most of your clients will allow you to work hours to suit you, which means you're free to:
Do the school run

Look after your kids if they're ever out of school and at home sick

Do most of your work while they're asleep, so you get more quality time when they're awake

Share the child care with your partner (if you have one), so you both get quality time AND you both earn your own money
Reason 3: Bookkeeping Is Easy To Learn
The truth is, you don't really need to be a math wiz to excel in bookkeeping. Skills relating to organization, time management and record keeping tend to be more important.
There's plenty of software you can use to make all the bookkeeping and accounting calculations. All you really have to do is take meticulous notes, record all the incoming and outgoing money, and check that everything is as it should be.
What's more, there is a range of different bookkeeping software packages out there to choose from, and some are available free of charge.
Courses in bookkeeping and accounting are also readily available, including online-only courses, and once again, these are occasionally free of charge as well.
Also read: How To Manage Personal Finances
Reason 4: Managing The Household Is Easier
Managing a household is more than a never ending slog of housework tasks…
It's also about people managing. Kids often need prompting to get ready for school or other activities, and even for hygiene. And to parent well, you need to be fully present, which is kinda hard to do if you're working a full time job AND having to take a long commute to the office and back every weekday.
Are you really going to want to fit everything in after a long day at work? Your family deserve to have you at your best, and build your career around your family life, rather than have family life determined by your boss.
Then there's meal planning and shopping for groceries. When you work flexible hours at home, you can go to the grocery store as soon as you run out of essential items, and you can fold the laundry as soon as it's dry, so it doesn't need ironing.
Also read: Independent Contractor Pay Stub
Reason 5: You Can Start Your Own Virtual Bookkeeping Business!
Starting a business is exciting. Just the idea of working for yourself is enough to motivate many.
You control how many clients want to take on and how much money you make. You can even take on staff once the business is doing well enough. You can make a name for yourself and be successful.
What's more, running your own virtual bookkeeping business from home requires minimal investment in terms of overheads.
Relevant Articles
Now that I've covered all those attractive reasons for stay at home parents to consider going into virtual bookkeeping, you may be interested in checking out some of the other articles on my website, such as:
What Is The Bookkeeper Salary In The United States?

What Are The Advantages And Disadvantages Of Being A Bookkeeper?

10 Free Bookkeeping Courses

Free To Use Bookkeeping Software

How To Start A Virtual Bookkeeping Business
Wrap Up
Now that you're aware of some great reasons to become a virtual bookkeeper, the real question is, "Why wouldn't you?".
If you're still thinking about it, some of the related articles I mentioned earlier may help you to make your mind up.
Our pay stub maker is a simple way to generate pay stubs online and it is very user-friendly.
Create Your Paystub in 2 minutes