How To Acquire An Earnings Statement?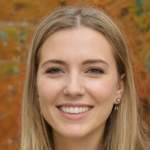 By
Samantha Clark
Feb. 12, 2018
There are many reasons why you might find yourself in need of an earnings statement. When you get your W-2 at the end of the year, you'll need those statements to make sure that you're getting credited for the actual number of hours you worked.
An earnings statement will tell you how much of your taxes are being withheld. Or you might need it to provide proof of employment and income. Whatever the reasons, when you need an earnings statement, you shouldn't have to jump through hoops to get it. This is why we're breaking it down so you know exactly how to acquire your statements.
Also read: Calculate Take Home Pay
Check to See if You Should Be Getting a Statement Already
Some states require employers to provide statements each time that they are paid. Other states require a pay stub to be given to employees who are paid by direct deposit. Before you start looking for alternative ways to get your statement, check to make sure that your state doesn't require employers to provide them to employees automatically. If it does, check with your boss, supervisor, or a representative from the human resources department about why you aren't getting one.
You might find that it's a simple mistake. If it isn't, then you have the right to demand statements each time you are paid. Contact your state's labor department if your employer refuses to provide a statement to you.
Also read: Pay Stub for an Auto Loan​​​​​​​
Requesting an Earnings Statement
If your state isn't one that requires your employer to automatically provide a statement, you'll have to request one. Contact the human resources or accounting departments at your place of work to do so. They'll be able to walk you through the steps that your employer requires for you to get access to your records.
The steps you'll have to take will vary from a company to another. It often involves filling out paperwork and submitting a request. It may also take some time for your request to be processed and completed.
So if you know that you will need your statement at a certain time, put in your request early. If your employer refuses your request, you should contact your state's labor department to see what your options are. If they determine that your employer unlawfully withheld your information, they'll be forced to pay a fee.
Also read: Proof of Income for a Mortgage ​​​​​​​
How to Get a Statement if You No Longer Work for a Company
If you need to request a statement from an employer that you no longer work for, the process remains much the same. You should contact the human resources or accounting departments, or a former supervisor, to put in a request. You are still entitled to submit a complaint to the labor department if your request is refused.
Also read: Did Your Credit Score Drop Off After Paying Off Debt?​​​​​​​
Acquiring Your Earnings Statement
If you need a copy of your earnings statement, you're entitled to requesting and receiving one from your current or former employers. Unfortunately, this process isn't always fast. If you need proof of employment and pay right away you'll need a different option.
Luckily, ThePayStubs can help. We offer an online paystubs generator that's fast and simple to use. Try it out today to get a copy of your records right away!
Create Your Paystub in 2 minutes