How To Write Proof Of Income Letter For Apartments?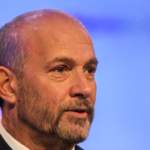 By
James Wilson
Jun. 10, 2017
The Perfect Proof of Income Letter
Finding a new apartment is stressful. Competing with other tenants, weeding out unsuitable units, hiring a moving company... there isn't much about apartment hunting that isn't dripping with emotional toil. The only thing more stressful? Going through all that trouble only to be denied by your landlord because you don't have a proof of income letter.
With all the competition between apartment hunters, writing a good proof of income letter can you give you the edge. All landlords require verification of income when you apply. While most are satisfied with paystubs, bringing this information with you can make you the ideal candidate. Writing a proof of income letter can seem daunting if you don't know where to start. If you remember these easy tips, you won't have a problem.
Contact Information
It's best to start your letter with your contact information. This should include your name and the name, number, and address of the employer. If you are self-employed, include the name of your business as well as the relevant contact information. Put this information at the top of the page and separate it from the line break.
Statement of Purpose
After your contact information, insert a short blurb explaining the purpose of the letter. This usually is only a few words. Most common, it can be as simple as "Re: Income Verification." This will tell the reader why they need to keep reading.
Introduce Yourself
Now, take a moment to introduce yourself. Give your name and reason for writing. This will typically sound something like, "My name is John Doe, and I am writing today to provide proof of my income for my apartment application." Make sure to keep it concise and specific. Property management companies receive dozens of these letters a day. Any lollygagging will get your proof of income letter tossed in the garbage.
Tell About Your Income
Now, take some time to outline your main income stream. How much money do you make? How do you make that money? How long have you been making this money? It's very important that you do not exaggerate any of this information. The recipient of your proof of income letter will be cross-referencing this information with your employer and your bank. Any discrepancies will reflect poorly on you.
Mention Additional Income
If you have any sources of income, put to that information here. This can include part-time jobs, government benefits, pension, or any other regular income outside of employment. Include how often and how long you expect to receive this income.
Total Income
After outlining your primary and secondary sources of income, add all of your income streams together. Tell how you expect your income to change in the coming years.
Conclude your letter
Tell the reader that you have enclosed relevant documentation verifying your income. These can be tax returns, pay stubs, or bank statements. Thank them for their time and conclude the letter. Leave space for your signature. To add legitimacy, ask your employer to attach a statement verifying the information. This will make your letter stand out from the crowd.
About us
Do you need a payment verification that's fast and easy? Use our time-saving online paystubs generator right away!
Create Your Paystub in 2 minutes