The Difference Between Job Enrichment VS Job Enlargement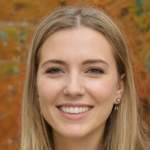 By
Samantha Clark
Dec. 11, 2022
This article will explain the differences between job enrichment and job enlargement. The first step to understanding the differences is understanding what it means to enrich a job and enlarge it. One such way is to consider the argument which is better? Quality or quantity? Let's define what they are and how quality and quantity can help understand the differences between job enrichment and job enlargement.
Also read: Payroll Success For Small Business
Understanding Job Enrichment
Job enrichment plays an essential role in improving the skills and knowledge of your employees. When you utilize job enrichment, you give your employees more work to help them improve. By giving your employee a new task, role, responsibility, or authority that can add more value to their current job.
By using job enrichment to give your employee more roles, they may feel more valued by you as an employer. They will gain a better quality of work, as they will feel more trusted and feel much more satisfied with how they do their job. Due to getting more challenges, they will feel more empowered by how they work and become more responsible.
To successfully implement job enrichment, it's crucial that you don't throw work at your employees. You need to carefully add more tasks to help them feel more confident with their role. When your employee takes on a new job, you should do what you can to leave feedback and allow them to ask for advice.
Ultimately, when you give your employees more responsibility at work, they will find it much more enjoyable to be at work. Thus, their quality of work improves, and you will have a lower employee turnover rate. By utilizing job enrichment, you may find that your employees are more enthusiastic about their role. There are similarities between job enlargement and job enrichment, but this is due to job enlargement being utilized as a tool to be used when utilizing job enrichment.
However, the difference is how the tasks are assigned, and the reasons these tools are used. Job enrichment tends to be a better choice for skilled workers in the hope that they can utilize their skills successfully for prospective promotions.
Also read: Work From Home Tax Deductions Due To Covid-19
Understanding Job Enlargement
Businesses utilize job enlargement when an organization wants to increase the number of tasks an employee can do while at work. Most of these tasks are given to employees to be more versatile, and employers won't have to hire as many employees for different jobs. Most of the tasks assigned won't be to add value but simply add to the skills they already have.
Job enlargement tends to include tasks that aren't in the job description, and employees are given them to spread out the workload. While job enlargement and job enrichment involve giving your employees more tasks, these are not interchangeable terms. While job enrichment leads to growth, job enlargement does not lead to more growth but more responsibility.
Some people do encourage job enlargement because it can decrease the amount of boredom in the workplace and can increase workplace productivity. However, it does have more issues related to the possibility of worker exploitation and is only sustainable as a short-term scenario.
By focusing on the allocation of tasks on the individual employee, job enlargement does focus more on the quantity of work given. A higher quantity of work may be done for each employee, but this doesn't equate to the quality of work that is done. Job enlargement does depend on the type of business you run, and the size of the company. There are more risks that can be associated with job enlargement that job enrichment does not have.
You may find that job enlargement happens most when the economy is at its lowest, as there may be less workers available. If you want to cut down on employment temporarily, and your business is struggling, then job enlargement can work as a short-term solution. However, this should not be taken lightly and you should always consider how your employees feel about having too many tasks given to them, as there can be risks of overwork when done incorrectly.
Also read: Promoting A Culture Of Accountability At Workplace - How Can Businesses Achieve It?
Differences Between Job Enrichment and Job Enlargement
While job enrichment leads to more employee satisfaction, job enlargement can lead to a much more stressful environment. Both increase your employee's workload, but job enlargement means you need to supervise your employees more, whereas job enrichment can mean you give your employees more trust.
It's easy to get confused between them, and many employers do. The way tasks are assigned is done differently. If you think of how job enrichment works, you might think that the jobs are being given vertically and you may give them to your employees with the intention of their progression in the industry. However, job enlargement has tasks given horizontally, so they are not done in order to improve your employee's career, but save costs on employment.
Both job enrichment and job enlargement are management tools that you can take into account when looking to expand your workload in your business. However, both lead to different results. Job enlargement is used more as a design strategy that can help your employees improve the skills at which your employee knows how to use. But job enrichment does also depend on utilizing job enlargement to work successfully.
Also read: Employee Motivation Strategies
Final Thoughts
Job enrichment and job enlargement can work successfully dependent on the type of business that utilizes it. Both aim to improve your employee's productivity, and help to attain satisfaction at work. However, job enrichment tends to work better for large organizations as they may feel that they can work their way up the ladder. However, job enlargement works better for smaller businesses, especially unskilled and semi-skilled workers. However, this should never be a long-term goal, or employee dissatisfaction does become a risk.
You can utilize both job enrichment and job enlargement, but you should always consider what sort of advantages and disadvantages they have, and if it works for your business. You should also consider your employee's thoughts on being assigned more responsibilities and how this can affect them.
Using our paystub generator software you are making sure that you are not neglecting such an important business process, while trying to improve other sides of the business.
Also read: What Are the Main Differences Between Salary and Hourly Paystubs?
Create Your Paystub in 2 minutes