What Is Compensation In Human Resources? - The Full Guide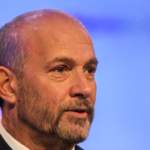 By
James Wilson
Jul. 03, 2023
When we think of human resources, we might assume that they are there to solve any inter-departmental disputes and deal with pay or contract issues, but their role goes beyond this and can be used to improve a workplace.
For example, they can use a compensation approach to provide value to a workplace in exchange for the work performed. As you'll see, it can have broader effects when looking to improve an organization's work rate or efficiency.
Read on to find out how compensation is used and how it can benefit the workforce.
Also read: What is a Bridge Loan?

Why Does HR Use Compensation?
As a member of HR, an individual or team might be tasked with several duties that go beyond solving disputes and can relate to the function of the business, its goals, and how they are likely to achieve them.
HR can use these goals and use a part of a budget to create initiatives that look at aspects like workplace morale, recruitment and retention of employees, rewarding peak and high levels of performance, and looking for ways to reduce turnover in these areas.
Part of the HR team or manager's duties is to get a delicate balance between initiatives that are fair to new and existing employees and can determine how things like bonuses, profit sharing, and commissions can be shared and made attainable by as many people as possible.
Also read: Can I Pay Off My Mortgage Early?
Are There Types Of Compensation?
The term, when used here, might be ambiguous in meaning. Essentially HR looks for ways to use any funds available to them to set up initiatives like a base rate of pay, overtime pay, bonuses, stock options, allowances, and health benefits.
Part of the problem with this compensation is getting the workforce to participate in them, so for ones that require people to sign up, there may be issues further down the line when they look back on their objectives and don't have the result they were looking for.
This is why having a clear goal of when the compensation will begin, how it can help or benefit employees, how much it will cost, and when it will be completed by. This is why when HR departments are given a budget, they have to make decisions carefully.
Also read: Did Your Credit Score Drop Off After Paying Off Debt?
Benefits Of Compensation
While an HR department may be limited in what they can do, some small initiatives and aspects can affect the workforce. These can help the department understand the organization better.
Can Realize The Potential Of Employees
This understanding can be a part of your strategy, as you can introduce pay raises for areas of the workplace that can make them feel more valued in the business and can be an incentive for them to work more efficiently and reach long-term goals.
You can break down each work area and evaluate what each section does. If any of these have had to take on more duties, you can compare this with similar-structured businesses and determine if salaries are above or below the market average.
Also read: What is the average credit score?
Maintains A Level Of Communication
Some of these decisions involve the workforce so that you could form a group with individuals across each department who can give suggestions on how a particular benefit might improve their way of working, as you'll get many ideas.
Not only does this form a good level of communication, but you can find ways that could make a particular process easier. You can report these to a senior manager who might welcome these suggestions and allocate time and funds to establish and finish some of them.
Efficiencies
For this, you can look outwards toward the industry the business is set in as a whole, where you might find a benefit that works elsewhere that you can utilize in your organization, so you can look at things like benchmarks and find ways in which to improve them.
Not all of these ideas may result in any efficient changes, but it's a good idea to suggest and trial a few of them to see what the overall reception is like and if it's sustainable or not to keep the implementation going.
Better For Job Retention
When potential employees look to attain a job in your organization, pay, bonuses, and compensation are likely at the top of their priority list, so having benefits for more holidays after a year of service or a pay rise for taking on more demanding work can be a consideration.
This is mainly about what it is that employees value the most. Even though this might not be the same for all employees, you can add bonus schemes that could be the best in the industry and avoid them leaving for another business that delivers a similar service.
How Does HR Monitor Compensation?
One way they might look at benefits is the spread they have. They might be monitoring how a certain type of compensation goes towards completing a goal that can be anything from motivation, workplace efficiencies, or overall satisfaction of working there.
They might also use compensation metrics to determine at what implementation stage the benefit is and the level of work required to get it to the end objective. You might have a minimum, midpoint, or maximum for things like pay grades and bonuses.
This means they can see how the implementation looks with the budget so that they can have a step-by-step process and make changes if needed.
Also read: Proof of Income for a Mortgage
Summary
While this structure may look different in many organizations, it has become more apparent that introducing some form of compensation can be very beneficial to the workforce and, in some cases, even add value.
Even though many of these systems can be of great benefit, some can be costly and require time outside of working hours to fully implement, which is why it's important to have a set of ethics or requirements when you look at compensation.
Your check stubs can be a great way for you to keep track of your finances so you can use them as a tool when applying for a loan.
Create Your Paystub in 2 minutes