Is it Possible to Cash My Employees Checks?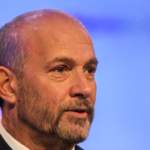 By
James Wilson
Feb. 10, 2022
Operating your own business can be a rewarding experience, especially when your business begins to grow and you can hire more employees. And while being an employer can have a profound impact on your professional status, this does not mean that it doesn't come with its setbacks, as there are always going to be employees who will prove difficult and require termination.
For example, if you are dealing with an employee who refuses to cash their paychecks, you may be wondering if there is some way that you can solve this problem. Unfortunately, there are very few methods that you can use to make sure that your employees' money is deposited into their account, although there are some procedures that will need to be followed. Pay checks are also known as check stubs and these can be easily generated using our check stub generator.
So if you want to know more about how you can deposit your employees' paychecks, then you have come to the right place. In the following article, we have gathered some helpful information concerning paychecks and the various procedures that can be followed. We will also explain how much time you have to cash the check and what will happen if the check goes unclaimed.
Also read: How Often Do You Get A Paycheck?
Can I Cash My Employees Checks?
When it comes to dealing with an employee who refuses to pay their checks, there is very little that the employer can do. While the notion of cashing the checks yourself may sound like a viable option, it is not always possible and therefore you will need to seek other means to ensure the checks are paid.
In most cases, the checks will go void in 90 days, which means you could be charged an additional fee to reissue them. However, if your employee continues to neglect their checks, then the money is still legally theirs and can be claimed at their request. Unfortunately, this does not mean that you can decide the fund to cover any additional charges.
Because there is little an employer can do to ensure the check is cashed, sometimes the best alternative is to terminate the employee in question. While this may sound somewhat counterintuitive, it is the only thing you are legally allowed to do, as you cannot cash the checks yourself or force your employees to open a direct deposit.
Also read: What is a Check Number on a Pay Stub?
What Will Happen To The Check?
If an employee fails to cash their checks, then the checks will become stale-dated, which means the money will be held by the company until the check goes void. In most cases, businesses will have a definite time limit in place before this can happen, with most checks going void after a period of 90 days.
However, this does not mean that the check is then uncashable, as the employee in question is still entitled to the pay and can ask for the check to be reissued, which means they will receive a replacement check to be cashed. Of course, the employee will not be able to cash both the original and replacement checks, as the original will be voided and a stop payment process will take place.
Because of this, most employees will ask for the original check to be destroyed, as most banks will not accept a check that has been voided or that is over 6 months old. However, different banks do have different policies, which means some branches may accept the original check despite its age and status.
Also read: Why do Jobs Hold Your First Paycheck?
What Will Happen To The Money?
When an employee does not claim their check, the company will usually hold the money until it can be claimed. However, after a certain amount of time has passed (usually 3 - 5 years) the check and the amount of money it represents will be reported to the state as abandoned, which means the state will take ownership of the account.
This process is called escheatment and it involves the account being placed on the state's books until it can be claimed. During this time, the state will send out notices about the unclaimed property, which can then be retrieved by the employee once they have confirmed their identity.
However, this does not mean that the employee will be able to claim any interest that the account has acquired, as these funds are now the property of the state. Instead, they will receive the amount of money they were originally owed before the original escheatment took place.
Also read: Mandatory Deductions From Your Paycheck
Can I Keep The Money?
If an employee does not claim their check, then you have no legal claim over the money they have neglected, which means you cannot keep the money or transfer it to your company's account. If you attempt to do this, you could be charged with theft, as the money is still the legal property of the employee in question.
Instead, your business will need to hold the money until the allotted time is over, after which you can send a report to the state treasurer notifying them about the abandoned property. Following this, the account will be seized by the state until it can be claimed by the employee through the confirmation of their identity.
Can I Pay My Employees In Cash?
As the employer, you have the right to pay your employees through any means necessary, whether that involves depositing checks or cash in hand. However, if you offer one employee the option of getting paid in cash, then you will also need to offer the same service to the rest of your team.
And while this may sound like a fair compromise, you will be obligated to pay cash to any employee who requests it, which can make keeping track of the account both complicated and problematic. So if you don't want to give your employees physical cash, then this may not be the most viable option for your business.
Also read: How to Review Your Paychecks Before Filing Income Taxes
How Can I Make Sure Checks Are Cashed?
While you are prohibited from forcing your employees to open a direct deposit, you are still allowed to discipline your employees for failing to cash their checks. In fact, there are no laws that make it illegal to implement a policy that requires your employees to cash their checks after a certain period of time.
In most cases, businesses and companies will implement such policies to ensure the checks are properly cashed, with some even expecting the checks to be deposited within a period of 30 days. If the employee fails to cash their checks, then you could be suspended or removed from the company.
This is why it is recommended that you set up a similar policy that offers employees enough time to organise and deposit their checks. For example, if your employee does not cash their check within 15 days, you can give them a verbal warning. If their incompetence continues for 30 days, then you could issue a written warning threatening them with suspension.
If 45 days pass and the check has still not been cashed, the next move will be to suspend your employee until the task has been completed. However, when 60 days have passed, your only choice would be to terminate your employee's contract and remove them from your business.
However, it is also advisable to speak with your employees first before implementing such a policy, as some may not understand the importance of getting their checks cashed. If you explain to them first why their checks need to be deposited, you may not have to rely on such drastic measures.
​​​​​​​
Final Thoughts
And there we have it, that's everything you need to know about your employees' uncashed checks and what you can do with them. We hope that you found this article informative and that you will refer to it the next time you are dealing with an employee who refuses to cash their checks.
Create Your Paystub in 2 minutes