Custom Check Stubs - 7 Key Advantages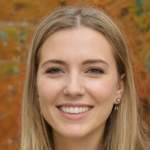 By
Samantha Clark
Nov. 30, 2021
Whether you manage a team of workers or solely run your business, it's critical to maintain an impeccable financial accounting system. For one, workers are expected to get paid for the work they do. Failure to do so may result in negative consequences for your business.
One means to ensure that your accounting system won't be laden with errors is by providing your employees with accurate check stubs at the close of every pay period.
Research indicates that 82 million U.S. workers have had paycheck errors at one point or the other in their careers. Some of the most recurring errors include delayed payments, failed payments, excess payments, and underpayment.
The usual result if these situations happen is frustration and silent cursing on the part of the employees, which may lead to lower morale and productivity.
You'd want to avoid such a mess by creating accurate custom check stubs using an online pay stub maker. Here are the benefits you're set to reap when you do so:
1. Reduced number of complaints
In a recent study of American employees, unfair and incorrect wages were listed as some of the top causes of employee complaints against their employers. Since you wouldn't want your workers to keep bombarding you with their paycheck grievances, improve your accuracy and punctuality in delivering paycheck stubs to your employer. That's exactly what a reliable check stub maker does.
Whether you have just a small team of workers or they're in the hundreds, a pay stub app is capable of generating error-free documents with a few clicks of the mouse. Once you pay your workers the correct amount they deserve, and you do it on time, they have all the reasons to take pride in you as their employer. Eventually, the peace of mind both you and the employees achieve plays a great role in improving productivity in the business.
2. Improved brand image
Staff satisfaction is a key factor when it comes to improving the brand image of your business. Indeed, your employees are the mirror image of the brand. If they're always dissatisfied working with you, your brand correspondingly suffers a blow, and you'd expect a lower customer acquisition and loyalty level. But if they're pleased with how you handle them, especially regarding their payments, the brand image is likely to get a boost, and you'll witness the results in increased customer numbers.
For this reason, you'd want your standard operating procedures to be as satisfactory as possible for your employees. By developing a system to provide them with truthful check stubs once the pre-agreed pay period closes, you successfully boost the employee satisfaction level and, therefore, improve the brand image.
Aside from satisfaction, it's human nature to gain trust in brands that are consistent in their policies. So, you'd want your check stubs to bear your company logo and a simple but professional design that speaks volumes about your company's professionalism. This way, anybody who comes across the paystubs gets the first impression that your business is competent.
3. The chance to simplify
There are believable claims doing rounds that a large percentage of employees don't understand pay stubs, hence they don't bother to scrutinize the contents. Once they tear off the check leaf, they stash away or discard the check stub section without knowing what's written therein.
But you agree that this is a catastrophic approach to finances. There's all possibility that the entries are faulty, so they might be underpaid or overpaid without their knowledge.
To make your employees read their paycheck stubs with understanding, it's recommended that you tweak the design to a user-friendly degree. That's possible with a sophisticated check stub app. It might be a matter of changing the layout or even changing the wording to make the document more comprehensive.
4. Cost savings
In the current state of technological advancement, there's really no need to have full-time employees tasked with preparing pay stubs. Such comes with added operating costs for the company, given that you have to pay them salaries and benefits, as well as provide them with office space.
A cheaper alternative is to use a check stub app to handle the job for you. There are both free and commercial ones in the market. As usual, the free ones, though useful to some degree, may not have advanced features that you may want to use. Therefore, you can sacrifice some little cash every month so you can have a first-rate app with all the intricate features you need.
5. Automation makes it quick
Thanks to the numerous benefits it brings, automation is fast replacing manual systems in virtually every sector of the economy. For one, automation saves a lot of time. The processing power of computers is definitely several times higher than that of the human brain. A computation that takes you several minutes can be completed in a spur of a moment by computer software.
In that sense, it's no longer logical to create check stubs manually if there are apps that can do the same job in a fraction of the time. As long as you enter correct data in all the required fields, the rest of the process is handled by the software's sophisticated algorithms to generate a clean-looking financial report.
Furthermore, advanced formulae are used to ensure that the check stub is free of computational errors. For instance, the gross earnings should always equal the summation of the net earnings and the total deductions. If this isn't the case with your check stub, the software may not proceed to generate the final copy unless you fix the error.
6. Easy correction of errors
As humans are to err, it's common for you to send your employer's paycheck stubs with incorrect figures. It might be a mistake as little as the misplacement of a decimal point or omission of a digit, but it still presents significant consequences.
Suppose you mistakenly type a worker's hourly rate as 19.9 instead of 19.99. The omitted digit considerably reduces the employee's earnings, which they may not take lightly.
When they come back to you for a review of the accuracy of their check stubs, you can quickly make the required changes if you have a pay stub app that allows such revisions. Note that any pay stub you create is automatically saved in the system, and editing them is just a matter of locating and opening them to make the necessary amendments.
7. Unlimited archiving
It's recommended that you keep your pay stubs for at least one year before discarding them. But given the importance of keeping your financial documents, as you never know when you'll seriously require them, you'd want to have several years' backup.
Honestly, it's a bit challenging to store paper files for this long without unfortunate incidents like theft, fire, floods, or misplacement. But by creating custom electronic pay stubs, the app you use allows you to store all that you ever created for as long as you wish.
This is made possible by the fact that the final copy is usually in PDF format, which is known to take up little storage space. As such, there's no need to worry about storage charges. With such a huge archive of your financial documents, you can quickly retrieve them whenever the need arises.
How to choose a check stub app
From the discussion above, you clearly see the need to get a decent pay stub maker as soon as possible. As you embark shopping for one, here are key things to guide your choice:
User experience: As managing your business is already hectic enough, you wouldn't want a pay stub software that further complicates your work life. What you need is an easy-to-use program that you actually find comfortable. So, make a point of testing any check stub app you come across before going all in.
Features: You agree that not all apps are equally created. Some abound in exciting and useful features while others lack in the same. So, you'd want to settle on the one that meets your requirements.
Templates: Getting an app with ready-to-use templates will further make your life easier. All you have to do is just pick the design you like and populate the different fields with your data.
Reputation: There's no denying that some check stub apps out there are pretty unusable. For one, some may have dozens of bugs, making them unable to correctly generate pay stubs as they should. You get to know such details by reading honest reviews from previous clients. If most previous users talk negatively of a particular app, keep off from it and choose another one with more positive reviews.
Conclusion
Creating custom check stubs is beneficial in more ways than one, as comprehensively detailed above. So, start creating yours as early as now. The good thing is that custom pay stub makers are much affordable, with some of them even being offered for free. Get one that you like so you can make the accounting part of your business easy.
---
Frequently Asked Questions
Custom check stubs generated using a reputable pay stub maker or app usually follow federal, state, and local regulations regarding payroll documentation, ensuring legal compliance for your business.
Yes, custom check stubs can be created for any type or size of business, as they can be tailored to meet the specific needs and requirements of the organization.
Yes, using a pay stub maker or app can minimize the chances of manual errors by automating calculations and generating accurate check stubs based on the information provided.
Yes, most pay stub makers and apps offer customizable templates, allowing you to modify the layout, design, and information displayed to match your business's needs.
Custom check stubs created using an online pay stub maker or app can be easily stored, accessed, and retrieved through the platform, ensuring that you have a complete record of all pay stubs generated.
You can create custom check stubs using a reliable online pay stub maker or app, which will guide you through the process of inputting necessary information and generating the check stub based on your requirements.
Custom check stubs can include your company logo, branding, and other design elements, which can create a professional appearance and leave a positive impression on employees and partners.
Custom check stubs eliminate the need for pre-printed forms or outsourcing payroll tasks, which can result in cost savings for your business.
Custom check stubs are personalized pay stubs created using a pay stub maker or app, which can be tailored to meet the specific requirements of a business or individual.
Custom check stubs offer several advantages, such as enhanced professionalism, reduced errors, cost savings, easy access to records, effortless calculations, customizable templates, and legal compliance.
Create Your Paystub in 2 minutes