The 6 Best Payroll Software to try in 2021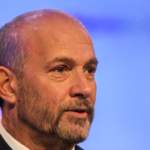 By
James Wilson
Jun. 03, 2021
Do you want to make your payroll process easier? Payroll software could be the answer you've been searching for! Whether you're a high-time entrepreneur, a small business owner, or even self-employed, the last thing you want is to get stuck messing up calculations and ruining payslips. It's not always possible or profitable to hire a whole accounting and HR department to solve your payroll problems, especially for those just starting up their own business. The best and more affordable way to avoid payroll issues is to find an automated payroll software program to do all the hard work for you!
With so many different options out there, choosing the right product can be challenging - that's why we've compiled a list of payroll software so you can find the right one for you and your business. Whether you're looking for payroll software programs to manage multiple employees at once, or you just want a simple system to produce your pay stubs, this list should have you covered.
List of Best Payroll Software:
What is Payroll Software, and Why Should You Get it?
No matter what kind of business you run, you need to keep tabs on your payroll. Simply put, payroll is the term used for maintaining records of employee details, wages, and taxes. It's a legal requirement to have payroll documents, and if anything isn't up-to-date or correct, you'll risk facing some hefty fines. In fact, in 2019, the Internal Revenue Service (IRS) assessed more than $4.9 million in penalties for payroll issues such as failure to pay and bad checks.
As the margin for error for those with no payroll knowledge is so high and the risks are so costly, most business owners will bite the bullet and hire some help. While you can opt for hiring an accounting team or a personal accountant if your business is still small, many choose to purchase payroll software instead. Why? Because it's more affordable and easy to use.
Payroll Software programs help you stay in the loop when it comes to keeping your financing in order, without the stress of manually processing everything yourself. A good payroll software can manage payments for your employees, set up direct deposits, withhold payroll taxes, and keep accurate records, so you don't get hit with any unwanted fines.
Not only is payroll software a benefit to the business, but these programs benefit the employees, too. Some offer extra features like online time-off requests and can give staff access to personal information such as holiday entitlement. Almost all payroll software programs use cloud-based systems; these are favored as employees can access their payslips and information securely online from anywhere - plus, it saves the business on printing and paper!
Also read: What Are The Ways To Better Manage Payroll In Your Business?
Comparison Criteria
You can find hundreds of different payroll software companies and programs on the market, so it's vital that you find one that's right for your business. We'll be comparing a list of payroll software programs so you can weigh up the choices and make the best decision for your company. When making any decisions, there are four central points to evaluate:
Value for Money
It's essential to decide exactly what features you want and how much money you are willing to part with. Each payroll software is different, so while this means that you can browse for the best fit for your business, it also means the prices and end product will vary. Some payroll software companies will also have a range of plans that allow you to tailor your package to your business needs, so keep that in mind!
User Interface
Regardless of your experience, you want payroll software that is simple to work with. The interface needs to be clear and easy-to-read, with business-critical information shown clearly - a well-thought-out interface makes your job easier and reduces the time spent researching through systems.
Usability
If you're unfamiliar with HR and accounting duties, usability will play a huge part in choosing your software. Payroll software that has free training materials such as help guides and webinars is perfect for those with no experience. A software company that has a reliable and responsive customer support team will also be more beneficial for new-timers.
Integrations
Not every payroll software will have the same integrations. Add-ons such as timesheets, CRM platforms, pay rates analysis, and tax compliance are all potential features you may be offered as part of your package.
Also read: What Tools Can You Use to Streamline Your Business Operations?
Best Payroll Software Programs of 2021
1. Quickbooks
Best for: Startups and small businesses
Quickbooks by Intuit is a mobile-friendly application perfect for business owners and entrepreneurs that want to keep tabs on their payroll systems while on the go. You can access the payroll software on smartphones, tablets, and computers. The program is easy to navigate, and users can get up to $25,000 tax penalty protection for extra peace of mind. You can automate tax filing, make same-day direct deposits, and set up automatic payroll runs. Quickbooks currently offers four pricing plans: Simple Start, Essentials, Plus, and Advanced. These plans range from $25 - $150, depending on what features you would like.
Pros:
Perfect for small business owners

Simple interface

Tax penalty protection

Integrates with over 600 popular business apps
Cons:
Customer support teams are usually busy

Extra monthly fees per employee
2. ADP
Best for: Midsized companies or businesses expecting rapid growth
ADP is a well-known name in the HR world and has been running payroll for over 70 years. The payroll software program offers a vast selection of packages for both small and large businesses: there are four packages for firms sized at 1-49 employees and another four packages for businesses with 50+ employees. Built-in features include time card integration, real-time reporting, and in-depth analysis of employee data, as well as standard payroll features. Pricing for each program plan isn't available online as it's calculated using your company data. While this isn't ideal, it gives you more flexibility when adding extra features to your plan. Employees will receive their own login to access their pay stubs and taxes, too.
Pros:
Suitable for multiple sized companies

Fully customizable homepage options

Selection of packages
Cons:
No published pricing plans

Priority HR helpdesk support is only available for Pro plans
3. Gusto
Best for: Value for money
Created by three previous Google employees, Gusto is a payroll software program made for small to midsized businesses looking for software to fit all their needs. Gusto excels by keeping add-ons similar throughout all of their plans, opting to change the quality and convenience of the features instead of removing them.
For example, rather than removing the direct deposit option on lower-priced plans, it decreases direct deposit clearance times for the higher-tier plans - meaning all packages have access to the direct deposit feature. However, this doesn't mean the feature performs the same. Lower-tier plans will have a longer clearance time compared to higher-tier plans. With Gusto, you can access employee benefits, time tools, and most payroll features like W-2s and automatic tax filing. Prices for Gusto are reasonably set from $19 to $149, depending on your desired package.
Pros:
Simple accounting functions for beginners

Plans offer better packages and features than other Softwares

How-to videos and user guides are available
Cons:
Extra monthly fees per employee

Lower-tier plans won't let you submit payroll taxes in more than one state
4. The Pay Stubs
Best for: Self-employed and freelancers
ThePayStubs is the perfect payroll software for those looking for a simple paystubs generator. ThePayStubs is known for its totally encrypted pay stub generating software, although it also offers W2 and 1099-MISC form generators. Unlike most payroll software programs on the market, ThePayStubs doesn't offer any extra integrations and instead offers an affordable way to create and distribute pay stubs. Pricing is based on pay dates, with each pay date costing $8.99. As ThePayStubs only generates general pay stubs and other forms, it's ideal for freelancers and the self-employed as a way of creating and keeping track of your pay records.
Pros:
Design your own pay stub style

Encrypted PDF pay stubs sent straight to you

Only pay per stay stub pay date
Cons:
No extra integrations

Not as efficient for big firms
5. Namely
Best for: All-round HR needs
Made in 2012, Namely was designed to be an HR platform as intuitive as social media - and it didn't disappoint. The cloud-based software can handle all your taxes, compliance, and year-end reporting needs. Along with its add-on services, Namely provides users with a simple-to-use self-service portal so that you can monitor your pay stubs, time-off requests, and employee benefits all in one place.
Namely was made to offer users an easy and fun experience; it even gives clients their own work social newsfeed to encourage staff communication. Namely has over 3000+ integration options, although integrating particularly powerful software solutions can take up to 10 weeks to complete. Namely has an extensive library of ebooks, webinars, FAQs, and blogs for those that aren't clued up on payroll software programs. Prices for the software are said to start at $12 for the most basic packages per month per employee; however, no fees are available to view online.
Pros:
Cloud-based software that encompasses all HR needs

It can be used for businesses with up to 120,000 employees

Great selection of add on services
Cons:
No prices available online

Suited to businesses with over 50 employees

It takes 8-10 weeks to set up integration with other software
6. Paychex
Best for Analytics reports
Paychex payroll software is an excellent option for those who have a midsized business looking to expand in the future. The payroll software program offers upgrades to your plan whenever you need them, subject to an add-on fee, of course. Paychex offers three tailored plans; however, prices are not available online and can only be given with a custom quote from the company themselves. It's claimed that prices are on the higher end, so it may not be a great option for small businesses or startups. The software has some of the best analytical reporting features any payroll software has to offer. Paychex also offers every client a Learning Management System, which provides employees online courses to learn new skills. Along with the fundamental payroll functions, Paychex also has features such as employee background checks, 401(k) integration, and timekeeping technology.
Pros:
Integrates with most accounting software

Robust reporting features

Plenty of upgrade options for growing businesses
Cons:
Prices are high and not advertised online

Extra monthly fees per employee
Also read: What is Paychex?
How to Use a Payroll Software Program
Now that you've seen what some of the payroll software out there has to offer, you might be wondering how to use them. Although all the payroll software companies differ in use, they all require the same information to run. Once you've decided on your payroll software, you'll have to gather all your employee's information. You'll need information from them related to retirement savings and employee health insurance if applicable. If you plan on setting up direct deposit payments, you'll need your employee's banking information as well. Your employees may have to fill out a W-4, an I-9, and state withholdings, too.
When you have all the required information to set up your payroll system, you'll need to decide on a payment schedule; this could be weekly, biweekly, or monthly. Be sure that your schedule is compliant with local, state, and federal regulations, or else you could face some serious trouble. With a payment schedule secured and your employee's information retained, you just need to work out your employees' wages - you can do it manually or through integrated services on your payroll software!
If your payroll software program offers a time tracker tool or attendance management software, you'll be able to process your employees' wages effortlessly. Most systems also generate cloud-based encrypted payslips, so you don't have to worry about manually creating pay stubs and handing out physical copies to your workers. Some payroll software companies offer accounting and bookkeeping services to ensure everything is good to go and save you from unwanted fines.
There are plenty of other tips available online to help you implement payroll software remotely, so you shouldn't have too much trouble getting started!
Also read: Who Is Responsible For The Payroll?
Conclusion
While you can opt to go it alone and manually process your payroll using basic tools like paystub and W2 form generators, it's not the choice for everyone. There are tons of great payroll systems out there, and although we've found some of the best, it's up to you to decide which one is right for your business. Hopefully, this blog has helped point you in the right direction as far as what type of software might work best for your needs. Good luck and happy shopping!
Also read: Do Paychecks Expire?
---
Frequently Asked Questions
Yes, Paychex is well-suited for larger businesses as it offers scalable solutions, including advanced payroll processing, employee benefits administration, and HR support.
Yes, all six of these payroll software options offer tax compliance and filing features, ensuring timely and accurate tax payments and filings on behalf of your business.
To choose the best payroll software for your business, consider factors such as your business size, budget, required features, integration with other software you use, and the quality of customer support provided by the software company. Evaluate the top 6 options mentioned and select the one that best fits your specific needs.
OnPay offers competitive pricing, with a base fee and a per-employee cost. Its transparent pricing structure makes it easy to understand the costs involved, and it includes many features that other providers may charge extra for.
QuickBooks Payroll seamlessly integrates with other QuickBooks products, such as QuickBooks Online and QuickBooks Desktop, allowing you to manage payroll, accounting, and other financial tasks within a single platform.
Yes, Gusto is an excellent payroll software for small businesses as it is easy to use and offers a range of features, such as automatic tax filing, employee self-service, and benefits administration.
SurePayroll is a good option for startups and small businesses, as it offers a simple and intuitive interface, affordable pricing, and essential payroll features, including tax filing and employee self-service.
The top 6 payroll software to consider in 2021 are Gusto, QuickBooks Payroll, ADP, Paychex, SurePayroll, and OnPay.
ADP is a popular choice because of its comprehensive features, such as payroll processing, tax filing, time and attendance tracking, and HR management. Additionally, it is suitable for businesses of all sizes and has a strong reputation for reliability.
While all of these payroll software options provide employee self-service features, Gusto and Paychex stand out for their user-friendly interfaces and extensive self-service capabilities, such as updating personal information, accessing pay stubs, and managing benefits.
Create Your Paystub in 2 minutes