Can You Get a Free Paystub Generator for the Self-employed?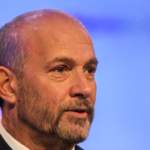 By
James Wilson
Jan. 31, 2022
Paystubs are important documents that provide employees with the details of their earnings for each pay period, including the gross pay, social security taxes paid, benefits deductions, and other employee details. They are also essential for employers when it comes to calculating salary details, taxes withheld, and the net pay to deposit into their staff's accounts.
While many large companies hire a payroll company to handle the pay calculation and distribution, this can be an expensive service for a small company or self-employed individuals.
A free paystub generator is a great, affordable way to create custom paystubs. It's user-friendly and a convenient way to record and report all pertinent information to employees while keeping accurate records of your staff's total hours, federal taxes, and individual details.
Creating a Check Stub is Easy
The free pay stub generator is simple and requires just a few steps to complete. It's a great benefit to both the employer and the employee. You'll need a few items of information to use the paystub creator, including:
To create pay stub forms, it takes just two minutes to download our pay stub generator software, so you can input all your company's details and salary information to calculate pay stubs on our innovative platform easily.
The Benefits of Creating Pay Stubs Online
There are significant advantages to using a pay stub generator for your check stubs for independent contractors, small businesses, and employees. When you download one of the best pay stub generator products, you'll be able to create pay stubs online that provide a legitimate, verifiable way to prove your income, tax deductions, and source of employment for a variety of reasons.
Proof of Employment for Apartment Rentals
If you require some details to prove income and expenses for a residential apartment, living space, or office, you'll have all the tools to create and provide recent pay stubs that provide your personal identification, net pay, business expenses, and other basic information deducted from your gross income.
Check Stubs for Buying Large Items
Are you buying a new car, furnishing your home or office space? You'll find this stub maker is ideal for giving you the ability to make installment payments, personal identification, and business details. You can also use the pay stub generator to print off W2 and tax return forms, which help confirm income if you are self-employed or an independent contractor.
Proof of Income for a Loan Application
If you're applying for a loan for your business or personal purchase, you'll need an earnings statement to prove your income, whether you own a small business and need to create a pay stub for salaried workers, or you're an independent contractor. The amount of money you earn over a period of time, including year-to-date earnings, and employment history, will support your application for financial assistance.
Personal and Business Records for Self-Employed People
When you download our pay stub generator, you'll have the ability to compile, track and maintain complete information and records for all your business's needs. If you're a business owner, you can keep track of each employee's salary, hourly rates, employee information, and details required for reporting to the federal government and tax returns.
The auto-calculation feature makes this generator effortless for self-employed people and specific pay period details. While many pay stub generators may offer templates to create your own records manually, there is a risk of transcribing incorrect details and pay stub information, leading to future issues and inaccuracies.
Tax Filing and Tax Forms
Every small business owner and independent contractor must file a tax return, and creating your pay stubs and employment details through the free pay-stub generator makes it easy to record, track, and compile the details of your company's revenue. This process makes it easy to determine the taxes paid for a specific year or time frame, taxes withheld and paid paycheck stubs for staff, and other resources that ensure that you are compliant with your region's current tax laws.
Pay Stub Information for Insurance Claims and Compensation
If you're a self-employed person who needs proof of income to apply for compensation following an injury or need to file an insurance claim, a generator to create check stubs is a great tool.
When you invest in an online paystub maker, you'll find this resource valuable in creating pay stubs that verify your history of income, employer, and business revenue. These pay stub documents provide the details you need to apply for worker's compensation benefits and other insurance claims in the event of an unexpected accident.
Also read: Understanding Pay Stub Abbreviations
Compliance with Fair Labor Standards Act
When you follow the step-by-step instructions to create pay stubs on our free pay-stub generator, you'll be able to check that all your business and payroll processes are compliant with labor laws, deduct the correct taxes, and compensate employees fairly following current legislation.
You'll also have the tools and resources to edit, convert, and open documents to use the PDF sign feature and submit relevant pay details for taxes and other business reporting.
Additional Benefits and More Resources for the Pay Stub Generator
There are many more advantages when you use a pay stub generator, whether you're simply in need of proof of income for one or two pay periods or creating pay stubs for various types of income and benefit payments.
You'll find many uses when you download the free paystub generator for self-employed persons, independent contractors, and freelancers, including:
Generating a pay stub and history of employment, benefit payments, and freelancer income can also support your application to purchase a house, apply for a mortgage, generate pay stubs for your employees, lease a new office space, or invest in new furniture and computer equipment for your workspace.
You'll find that downloading our free paystub generator will give you everything you need to handle a variety of scenarios for your business and personal needs. We offer the best pay stub generator for tax filing, loan applications, financial assistance, and more.
The Importance of Avoiding Fake Pay Stubs
Pay stubs are sometimes at risk of duplication or falsification for illegitimate reasons. These fake pay stubs are made with Photoshop or generate a fake copy with software with incorrect details. When you use our free paystub generator, you'll have the benefit of creating genuine documents through a reputable pay stub maker platform.
Our paystub generator helps you avoid many pay stub generators that produce fake or inaccurate documents. A falsified pay stub or document submitted to the federal government or a government agency can lead to serious legal consequences.
When you use a legitimate generator for self-employed people and businesses, you'll avoid the risks of a fake pay stub, including:
When you choose a reputable platform to generate pay stubs, you can rest assured that your business and track record will maintain a solid reputation and compliance with all legal and business requirements.
Also read: Why Not to Use A Fake Pay Stub Generator?
How Small Businesses Benefit from a Paycheck Stub Generator
When you invest in the best pay stub generator for your business, you'll find this software makes payroll easy to track each pay date, pay period, and employee details, including changes in compensation, promotions, incentive, and bonus payments, and more. While you're not required to have a pay stub maker, there are useful reasons and benefits for many companies, non-profit organizations, and small businesses.
Standardize Payroll and Payments Throughout the Business
Every generated stub is accomplished through the same auto-calculations and formatting process, so there is minimal room for errors or inconsistencies. Your staff will have the benefit of seeing accurate records of their pay, taxes, and deductions, including year-to-date earnings for any given pay period.
Your Staff Will Appreciate Regular Pay Stubs.
Employees generally appreciate the availability of pay stubs for every pay period, whether they receive them in printed form, by email in a PDF, or online. If a staff member needs to apply for a new apartment, mortgage, or loan for a car, they won't have to ask for proof of income, or copies of pay stubs, when they can either generate the pay stub on their own or retrieve one easily from their employer.
Greater Transparency for Employees
When employees find inaccurate pay information on their pay stubs due to manual calculations, it's understandably frustrating and difficult to resolve. Manual pay systems, either on a spreadsheet or on paper, can be easily lost, incorrectly saved, or contain inaccurate details that lead to mistakes.
When you use our professional pay stub maker, you'll have accurate calculations every time, leading to more satisfied employees and independent contractors.
Support for Human Resources and Payroll
If your payroll system is disorganized, outdated, or missing pertinent information, your business could use a major update to improve payroll processing methods. Your human resources and payroll department will find this move drastically improves their ability to create every check stub, maintain employee information, and remit taxes accurately and timely.
A disorganized system of tracking, compiling data, and processing payroll and tax filing information can easily produce incorrect paycheck stubs and incorrect calculations for taxes and reporting functions. If some details are stored in paper files, there is the risk of damage by fire, flood, theft, or maybe thrown out by accident.
Streamlining your payroll and pay stub processes is not only safer, but it's also less costly and time-consuming in the long term.
Also read: What Are the Main Differences Between Salary and Hourly Paystubs?
Preparing Staff for Upcoming Changes
What happens when employees are laid off or need to obtain alternative employment due to fewer hours or business changes? When staffing changes occur, it's never an easy situation for employees, especially during uncertain times when short notice is given and concerns about future income.
Providing accurate, up-to-date tax forms, pay stubs, and employment history makes it easier for laid-off individuals to apply for various funding programs, financial assistance to return to school, and other benefits so that the process is less stressful.
Supporting Staff Shortages
If your business is small or medium-sized, you likely won't have a full human resources department or regular payroll staff. When you implement software for generating pay stubs, you'll greatly reduce the workload on regular staff and managers while providing accurate, up-to-date pay information for every pay period.
Frequently Asked Questions
If you're new to starting a business or just beginning your journey as a freelancer or independent contractor, you may have many questions on how to get started with the free pay stub creator.
Are generated pay stubs sufficient for providing proof of income?
Yes. Pay stubs are among the most common ways to prove your earnings, whether you earn a salary, commission, or hourly wages. You can also use the software to generate income statements for other types of earnings, including royalties, fixed rates for freelance projects, insurance benefits, and disability benefit payments.
Pay stubs provide proof that you're able to make installment payments towards the purchase of a large item, the amount of taxes you paid in the previous year, and loan payments. It's also beneficial to have updated pay statements ready in an unexpected audit by the IRS or regulatory agency.
What details are included on each pay stub?
Every pay stub contains deductions, pay rate, benefits, and other pay-related information. It's important to understand the abbreviation codes on your pay stub, as they refer to standard requirements.
You can learn more about the payroll codes and abbreviations for deductions, which is helpful when discussing these items with employees. It's also a great resource to get familiar with the contributions and deductions required by employers.
What are the benefits of an online sign paystub generator?
Pay stubs generated online are easier to store, retrieve, and review. It saves time and money on printing, making paper copies, and replacing files or folders if an employee's details are lost, damaged, or misfiled.
When your company moves from paper to digitized pay stubs, it's important to keep in mind that some states may not accept pay stubs, tax forms, or related business reports in electronic form. For this reason, it's important to check with your State's laws to confirm whether you are required to print each pay stub for your employees or if an electronic copy is sufficient.
If your company or business expands operations into two or more states, or employs contractors from countries outside the United States, it's important to review the applicable tax laws and rules to ensure you provide all the necessary documentation, tax forms, and required documentation for your employees.
Fortunately, most individuals and companies find online pay stubs convenient and easy to access. You can also print online pay statements to comply with any state or country laws that require this step.
Conclusion
Take the next step in securing a valuable service of your small business or freelancing income with our free pay stub generator. You'll have the benefits of creating online pay stubs for a wide range of payment and income streams and avoiding inaccuracies, inconsistent data, and missing details that may lead to legal problems and complaints.
When you sign on to create templates for easy-to-use pay stub forms, you'll find our payroll software will cut down on unnecessary time, costs, and efforts from your human resources team. You'll free up more time to focus on other important daily tasks, interim assignments, and long-term goals for your business.
Let our pay stub maker do the hard work for you and your small business! We offer excellent customer service and support and aim to quickly resolve your concerns and technical issues. Contact ThePayStubs to register with our payroll and check stub creating software today.
Create Your Paystub in 2 minutes