Why It's Important To Understand Pay Stub Abbreviations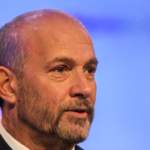 By
James Wilson
Nov. 30, 2021
A pay stub summarizes your earnings in a particular pay period and how they have been distributed. It includes your gross earnings, tax deductions, benefit deduction, and your net income. However, when you receive a pay stub, you notice that not every information is written in plain language. You'll encounter some information that's in abbreviations and codes.
Since the pay stub is a record of your earnings, you need to acquaint yourself with the language associated with it. First, the reason for using pay stub abbreviation is space limitations but still the need to relay crucial information. While some abbreviations are standard and easy to decipher, some aren't.
However, it's quite essential to understand the pay stub abbreviations. This article explains the reasons why that's the case and what these abbreviations mean.
Why you need to understand your pay stub's abbreviations
As you might imagine, these abbreviations on your pay stub stand for something. But why do you really need to understand them or know what they mean? Here are a few reasons:
To check for errors and irregularities
Sometimes, the information on your pay stub may be erroneous. But unless you know how to decipher the information on the pay stub, it might be difficult to notice or report any irregularities. However, it becomes easy to detect and forward the issue to your employer for corrections if you can make out the information.
You may find errors in the amount of taxes paid out, unpaid overtime, inaccurate deductions for benefits and insurance, and so on. If you can't read your pay stub deduction abbreviation, the errors may pass without notice. Here are some sections you need to check for errors on your pay stub:
To understand tax deductions
If you're able to track what amounts the employer withholds with every pay stub, it won't come as a surprise that you owe more taxes or have overpaid and you need a refund. This is a way of saving yourself from potential tax troubles and headaches. If you notice that the employer isn't withholding enough or too much is being taken out, you can change your withholding to reflect the correct amounts.
When using as proof of income
Whether you need a credit card, a car loan, rent an apartment, and many other money-related situations, you need to prove your earnings. Pay stubs are the best way to present proof of income in any of these situations. You need to show that you have the money to take on the financial obligation and cover your regular financial commitments. Knowing the acronyms and abbreviations on your pay stub is part of understanding why your earnings are the way they are, which might disqualify you for a particular money-related service.
To generate pay stubs
If you don't understand pay stub information, it won't be easy to generate one accurately. Generating a pay stub requires you to have all the necessary information, such as the employer identification number (EIN), employee name and SSN, and the relevant tax and benefit deductions. Some of this information is usually indicated in pay stub codes, abbreviations, or acronyms.
Understanding pay stub abbreviations
While reading and understanding a pay stub may seem elementary to some, some people have no idea how to decode the information on the pay stub. Save maybe for the net income. But understanding a pay stub isn't that difficult if you can take time to understand the different sections and what the abbreviations mean.
The pay stub is divided into sections of where your earnings are coming from and where they're going. The earning part includes your regular pay and overtime, vacations, leave pay, and any other amounts credited to you. The other section is what has been deducted as taxes, benefits, investments, savings, etc.
Pay stubs are all about understanding abbreviations and codes
Nowadays, many employers are going paperless due to digital migration, where most business processes are online, including the payroll. But since employees need their pay stubs for various reasons, employers use pay stub generators, sometimes customizing and creating their pay stub deduction codes and abbreviations.
However, USPS pay stubs codes, acronyms, and abbreviations and what most employers use seem to bear many similarities across the board. Look at how you read your pay stub by section.
Header abbreviations and codes
Your pay stub header mainly contains your/employee's basic information. But you may also see some of these uncommon codes or abbreviations:
Earning Abbreviations
The earnings section carries more information, and you'll see abbreviated information throughout the section. Below is what you'll commonly find here:
Tax deduction acronyms
There are plenty of tax abbreviations on your pay stub. These include the amount the employer withholds for federal, state, local, and other tax deductions that may apply in your case. Most of these terms can be unfamiliar. Here is what you can expect to see and what it means:
Pay stub abbreviations before tax
Pay stubs also contain abbreviations for deductions made before your income is taxed. These are the benefits and payments you receive. They are deducted before the employer makes the income tax deductions. They include health, dental, or life insurance benefits. These are the pay stub deduction abbreviations you're likely to encounter in this section.
Pay stub abbreviations after tax
These are automatic deductions from your pay stub after subtracting the withholding or income tax deductions. These are the abbreviations you are most likely to see:
Conclusion

Pay stub codes, abbreviations, and acronyms are shortened versions of your earnings. Even though there are many terminologies, understanding these abbreviations gives you a clear idea of how your income is calculated. It also helps you avoid confusion, understand tax filing better, and catch errors. If need be, you can also generate pay stubs more accurately.
---
Frequently Asked Questions
Yes, pay stub abbreviations are commonly used across various industries, as they help to simplify and standardize payroll documentation.
Yes, abbreviations may vary slightly between companies, but most follow standard conventions or use commonly recognized abbreviations.
Yes, being familiar with pay stub abbreviations will help you understand your earnings, deductions, and taxes, making it easier to prepare your tax return.
No, you don't need to memorize all abbreviations, but having a basic understanding of the most common ones will help you read and interpret your pay stubs accurately.
You can refer to your company's HR or payroll department or search for the abbreviation online to find its meaning.
Pay stub abbreviations are shortened forms of words or phrases found on pay stubs, such as deductions, taxes, and earnings.
Examples include YTD (Year-to-Date), FWT (Federal Withholding Tax), SIT (State Income Tax), and OASDI (Old-Age, Survivors, and Disability Insurance).
If you find an error, bring it to the attention of your HR or payroll department immediately so they can investigate and correct the issue.
If you're unsure about an abbreviation, don't hesitate to ask your HR or payroll department for clarification, or consult a reliable online resource.
Understanding pay stub abbreviations is essential to ensure your paycheck is accurate, make informed financial decisions, and identify any possible discrepancies or errors.
Create Your Paystub in 2 minutes