DIY Payroll: Types Of Check Stubs Paper To Know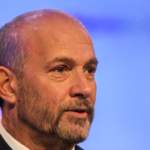 By
James Wilson
Jun. 13, 2017
In the growing world of electronic payroll software, you might think that keeping physical pay stubs are a thing of the past. But when it comes to keeping track of personal income and finances, it never hurts to rely on a classic! Check stubs paper still has a place in payroll management.
Keeping physical records is important for quality assurance. Plus, they're not as likely to fall prey to electronic fraud and other technological risks that happen with other online payroll management resources. Here are some of the reasons why paper stubs are useful. We'll also talk about the different types of paper check stubs available for your business.
Why Choose Physical Pay Stubs?
Many companies today are turning to online software to track and maintain their payroll needs. So why would paper stubs be needed? Even in today's technological society, not everybody has access to a computer at home. This can pose problems for employees that need access to proof of income for things like tenant applications, proof of employment, or filing taxes.
Further, employers benefit from having paper stubs for their own tax needs. They also need a backup for technical difficulties that may arise from faulty electronics. If you are a small business, check stubs paper may be a more economical option as well. Electronic payroll software subscriptions can be expensive. If your company's payroll is prepared by a single person who then delivers the stubs, the overall cost of the process can be significantly cheaper than investing in electronic resources.
Different Types of Check Stubs Paper
When it comes to printing your pay stubs, a couple different options exist.
Software Compatible Forms
This type of check stub paper is best used in tandem with an electronic payroll software. The layout is designed to work with a variety of payroll platforms and can easily print pay stub information onto perforated paper for simplified distribution.
Business Checks
These are printed on a special paper that meets all security specifications for financial institutions. The checks come with a side stub that can be saved for personal records.
Standard Paper
Ultimately there is nothing wrong with using standard printer paper for printing check stubs. This option allows for the most design freedom of your company's pay stubs without the constraints of perforated paper, preprinted lines, and the like. If you don't like the templates available on ready-to-buy pay stub paper, there are options for designing your own quickly and easily. There are a number of services that offer form generation tools to create a personalized check stub right for your business.
The Takeaway
Keeping your company pay stubs organized both online and off can be tricky. But with the right tools and materials, payroll resource management can be a breeze. All it takes is a well-designed pay stub form and a little attention.
Don't know what's the best tool to start creating pay stub forms for your business? Our pay stub maker provides all kinds of check stub forms to cover your needs.
Create Your Paystub in 2 minutes