How Long To Keep Paycheck Stubs?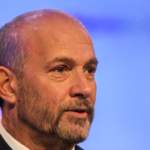 By
James Wilson
Jun. 12, 2017
There are a lot of reasons it can be important to hold onto your paycheck stubs. For instance, paystubs can be a handy reference when you need a proof of income letter for apartment rentals. Additionally, you can use your pay stubs to calculate W2 wages when you file income taxes. That said, it can be hard to determine how long to keep paycheck stubs.
While it is good to have thorough financial records, it's also important to be able to reduce clutter by getting rid of documents you no longer need. Most people would agree that there is no need in the year 2017 to have your paystubs from 1989. But what about from 2015, or 2016? Here's our advice on when it's okay to part with your paystubs.
Use Digital Records
With the help of technology, it can be easy to store paycheck stubs while taking up little to no physical space in your home. Affordable, cloud-based storage solutions allow users to store large amounts of information. This way, you can store a ton of data without making your computer run slowly. With the ability to scan documents and upload them to Dropbox or Google Drive, you could potentially hold on to your paystubs forever.
Know Which Documents Are Most Important
While digital storage can make it easy to hold on to financial documents longer, there will still come a point where you'll want to delete files, or you'll get tired of scanning. This is when it can be helpful to know which financial documents you actually need to keep forever.
This list is fairly short and includes:
Mortgage records
Tax returns
Receipts for major purchases or debt repayments
Wills
Deeds and titles
Apart from these documents, there is a safe time at which you can part with most other financial records.
How to Determine How Long to Keep Paycheck Stubs?
While paycheck stubs are important for verifying proof of income, they're not one of the financial documents you need to hold onto permanently. As a general rule of thumb, it is a good idea to hold on to pay stubs for at least one year. You'll need your paycheck stubs every year when you pay your taxes. They are important for reconciling your W-2 form and Social Security Contributions. By keeping your paystubs, you'll be able to ensure that you're paying the right amount in taxes. Once you have paid your taxes, however, your tax returns will serve as an accurate record of how much money you made that year. You should hold on to these documents, and discard the paystubs.
How to Safely Discard Paycheck Stubs
When you're ready to get rid of your paystubs, it is important to discard them properly. Otherwise, someone could get a hold of your personal financial information. The best way to discard a paystub or any important financial document is to shred it. If you don't own a paper shredder, you can look into a shredding service that will shred documents for you. Many communities even offer free shredding events.
Ready to Go?
Still hunting for the easiest way to generate modern pay stubs? ThePayStubs provides a smooth, user-friendly paystub maker that saves your time and handles all the needed calculations. You might also discover what a paystub looks like.
Create Your Paystub in 2 minutes