Tax Refund Chart - When Is My Tax Refund Coming?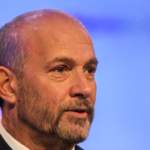 By
James Wilson
Mar. 15, 2021
Tax returns have been a significant cause of stress for Americans since 2007, but understanding the tax refund chart may help. Have you ever found yourself waiting for your return to make a down payment on a car, pay off a medical bill, or add to your savings account? You may wonder how to find out when my tax refund is coming along with millions of other taxpayers.
We are all waiting anxiously for returns to be approved. However, the average 21-day timeline is an excellent estimate for planning on your refund. Keep reading below to find out more information about the tax refund chart and when you should expect your money.
Also read: Do You Need Multiple W2 Forms From The Same Employer?
The Timeline to Process Your Tax Return
Before you receive your tax refund, you need to be aware of the IRS's general timelines in processing your tax return. Reviewing a return has a quicker turnaround than you may think. Your tax preparer will submit your return, whether that is a professional accountant or online service. The return is time-stamped when sent electronically.

Sending by mail can delay the process, depending upon the mailing service used. The IRS takes 24-48 hours to review your return information. Your return will be accepted in that same timeline if there are no credits, claims, or mismatched personal info. The more in-depth the return, the longer the review time.

Next, the IRS reviews your refund. This includes a deeper look into your personal information and tax history. Once again, the time it takes to approve your refund will increase based on the tax return complexity. A similar 24-48 hours for a simple return is average to approve the return. You can then start asking, "when is my tax refund coming" and begin making your financial plans.
Also read: The Complete Checklist To Prepare For The W2 Form Deadline
General Expectations for a Tax Refund Schedule
The IRS sets basic expectations around when is the earliest I can receive my tax refund. This general timeline is a great benchmark for how to find out when my tax refund is coming. The tax refund chart gives a great estimate! The majority of refunds will be issued around 21 days after accepting and approving the return. Last year's tax season saw 90% of returns received by the 21-day mark.
The IRS continues to assure taxpayers of this general expectation. Some taxpayers receive refunds before the 21-day mark when set with direct deposit. However, don't be alarmed if your refund comes after this timeline, as many internal and external factors can extend it. Those who receive mailed checks can expect that timeline to extend, again based on mail delivery timelines.
Factors That Affect the Tax Refund Chart
So when is the earliest I can receive my tax refund? It is a great question that has many factors that can delay or speed up the process. First, how early you file your return is the number one factor to determine the tax refund chart. Peak season occurs at the end of March as more people get the paperwork together to file.
Click Here to Create Your Form W-2 in Less Than 2 Minutes

Filing your return before peak season can better ensure a quicker timeline or, at least, the general 21-day process to receive your tax refund. Next, how you file your return can impact the answer to when is my tax refund coming. E-filing is the common practice of you or your tax preparer submitting your return online. Electronic submissions have a quicker turnaround of reviewing and approving.

Sending your return by mail is possible but will significantly delay your tax refund. You should allow an average of twelve weeks to process a mailed return. Once the IRS marks it as accepted, you enter the standard 21 day period to receive your money. Third, the credits you list on your return may delay your refund. The IRS has marked the Earned Income Tax Credit and Child Tax Credit to delay the approval process.

Credits often take more time to review and ensure your refund amount is appropriate. Finally, existing debts to the IRS before filing extends your review time. You should take action on current debts to make sure your return goes through on the average timeline.
Also read: What are the Secure Electronic Delivery Methods Of W2 and 1099 Forms?
How Filing Before or After Peak Season Affects a Tax Refund
The tax refund chart looks different depending upon if you file your taxes before or after peak season. This affects when is the earliest I can receive my tax refund. We can all plan to make the most of the peak season. Before peak season dates include the IRS approving your return from February 12 to March 22. Peak season begins around the final week of March, marked as March 29 on the tax refund chart.

Filing and receiving approval on your return before March 29 shows an estimated ten business days from approved to direct deposit sent. A paper check adds another week to that timeline or five business days. Receiving approval after March 29 adds five business days for sending direct deposits. The best way for how to find out when my tax refund is coming is by utilizing the tax refund chart.
Plan for around 15 business days from approval to deposit, more or less depending upon the season.
Keeping Track of Your Tax Refund Schedule
Tracking your tax refund keeps you prepared for understanding when is the earliest I can receive my tax refund. You can keep tabs on your return if you use a tax preparer. Ask them for estimated turnaround times and updates on your file. The IRS updates the Where's My Refund tool on their website to keep you in the know when it comes to your return.
This is a comprehensive tool that allows you to plan for the estimated timing of your refund. Finally, the IRS2Go app is another easy platform to stay aware of your refund. Whether you or a service prepares your return, there are plenty of options to keep you updated.
Use the Tax Refund Chart Today
Your tax refund may be the money you need to complete a renovation, pay off a medical bill, or take your family on vacation. How to find out when my tax refund is coming is rather easy. You can use the tax refund chart and supposed timelines of around 21 days to know when your money will hit the bank or mailbox.

Need to prepare a W2 to complete your tax return and get your refund? Make sure you understand all there is to know about form W2 so you can submit your taxes before peak season hits. In case you need your paystubs created, try our professinal check stub maker today!
Create Your Paystub in 2 minutes