How to Identify Your Business Differentiators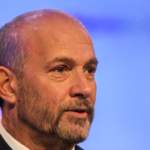 By
James Wilson
Sep. 22, 2022
Identifying a business differentiator is very difficult, and many businesses really struggle to find theirs. Read on to find out how to identify your business differentiator!
Also read: Tips To Improve Employee Morale Remotely
What Is A Differentiator?
A differentiator is a characteristic that sets your business apart from key competitors. It gives you an advantage over your competitors because it makes you stand out from them according to your target audience.
Differentiating yourself and your business from all other competitors is an essential part of creating a successful brand. It is a very difficult task but it really is the best thing you can do for your company. You need to show some means of difference in order to be successful. For some smaller businesses, the fact that they are a small business can work alone as the differentiator. Loads of people love to buy from small businesses and manufacturers, so you should use this pro if you have it!
Also read: Branding Your Business For 2022
How To Identify Your Business Differentiators
In order to have a successful business differentiator, you have to stick to these three criteria:
The differentiator must be true, you can't just make it up.

You have to be able to show that it is true, so that your target audience believes you.

It must matter to your target audience. They have to care about it.
It is very difficult to stick to all three of these factors that make for successful business differentiators, but you should try to hit each of these criteria because the success of your business really does depend on it!
Why Is A Differentiator Important?
Every company needs a differentiator to ensure that they will stand tall over their competitors. If you don't have one, there is no reason that you won't get lost among all the products that your competitors have already created that are oh so similar to yours. Having something that makes your business stand out from the others will mean that the consumers continue to choose you despite there being other options available. The differentiator also gives you a clear angle to take when it comes to marketing your product.
You need to make sure that your consumers remain interested in your product, and you also need to make sure that you don't push your differentiators on your consumers too much, which could push them away. This is why your differentiators must ring true, as you have to ensure that you can prove to your customers that you stand out.
Also read: 5 Ways To Keep Track Of Your Businesses Income And Expenses
Step By Step Guide To Identifying Your Business Differentiator
Study the competition
It is important to look at what makes your competitors different from your business. You should have a look at your business, alongside them and evaluate their strengths and weaknesses. Ask yourself what they do better than you and what you can do to improve that in your business. When you have established both your strengths and weaknesses and their strengths and weaknesses, you can make an informed decision on whether you need to change your strategy slightly, or if you have already got a business differentiator that is there but you just haven't streamlined it yet.
Know Your Strengths
So, having had a look at the competition, you probably have a headstart on this one. You really need to know your strengths in order to identify what sets you apart from your competitors. If you have looked at other businesses and identified their strengths and weaknesses, searching for your strengths should be a lot easier. Identifying where you feel your company stands out from others will highlight to you your strengths, which will often link to your business differentiators.
What Do Your Customers Get From Choosing Your Business?
Putting yourself in the shoes of your customers is a great way to identify your businesses differentiators. You need to be aware of your customers' experience with your business and what makes their experience a happy one. If you put yourself in the shoes of your customer, you can see what benefits they get from the business and can therefore see what makes this business stand out to them.
Your interactions with your customers are an essential way to figure out what your differentiator is, as you can figure out what your customers are looking for and how they make their decisions on where and when to buy.
Also read: Use A Customised Invoice For Your Business
Ask The Customer
So, if you've done these steps to help you to identify your business differentiator and you still are unsure as to what works as yours, there is one more thing you can do. This is to ask your customer! Ask them what benefits they are getting from your product, and this will clearly lead the way to your business differentiator. Going straight to the source in this way really will give you all the information you need on what your product means to the customer.
What To Do Next
Once you have identified your business differentiators, you should now put them out there into the world. Make sure that everyone in your business knows what the company is standing for and focus your marketing campaigns on this. You can highlight your differentiators in your adverts and social media, as well as spreading it through word of mouth!
While you may have searched far and wide for your business differentiators, you must ensure that you continue to carry out this search every few years. Often, the consumer's opinion on the product does change, and so it is important to ensure that you are on track and displaying relevant information.
Also read: 8 Signs Your Invoicing Isn't Right
Frequently Asked Questions (FAQ's)
How Do Most Companies Differentiate?
Most companies differentiate themselves by focusing on the advantages they have to offer of their particular product. You can also try to find something that differentiates your business at every step of success.
Final Thoughts
Identifying your business differentiator is a difficult task and a very important one. After reading this article, you should now have all the information you need on how to identify your business differentiators and why this is important!
If you haven't got the most efficient way to produce pay stubs, then check out our pay stub maker today. So simple and convenient!
Create Your Paystub in 2 minutes