What Are The 8 Signs That Show Your Invoicing Isn't Right?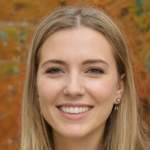 By
Samantha Clark
Dec. 13, 2021
Your business may be good at what it does, but if your invoicing isn't right, it won't survive for too long. It's not just a matter of invoicing; it's how you do it. When you get it right, your customers will pay promptly and your processes will flow smoothly. However, if you get it wrong, expect late payment or no payment at all, and this will hurt your cash flow.
But what is invoicing, and what are the signs that your invoicing isn't right? Put simply, invoicing is an essential part of getting paid. You issue an invoice so you can collect payments from your customers for goods sold or services rendered.
Remarkably, one issue that stands in the way of success in many businesses is unpaid invoices. This is because it'll result in cash flow challenges. As a result, your business ends up incapable of paying your team or covering running expenses.
This article shares eight signs that tell your invoicing isn't and what you can do about it.
You're not getting paid
It's common to have one or two problematic customers when sending invoices. But when most of your invoices go unpaid or are paid late, there may be significant issues with your invoicing.
Your business needs will change with time, and what worked a few years ago may not be working today. Sometimes, businesses choose an invoicing solution that meets short-term needs. As the business grows, the system may fail to grow with the business.
A sign that your system is stuck somewhere is when your customers aren't paying you. This doesn't happen because your customers have changed; it occurs because you haven't changed. Thus, make sure to evaluate and review your invoicing systems from time to time to ensure that it matches your business and customer needs.
Also read: What Tools Can You Use to Streamline Your Business Operations?
You're still invoicing manually
When a business is new, manual processes may work just fine. However, with time and as the business grows, you may introduce new products or services and pricing models. In this case, the invoicing function of the business starts to get overwhelmed and overworked. Manually maintaining multiple spreadsheets, as well as tracking both invoices and payments, can become a considerable challenge to a growing business. This results in revenue leakage from lost invoices coming from poor tracking of payments.
If ever the situation above occurs, it shows your business has outgrown manual processes and needs to automate the function. Moving from legacy software and manual processes into an automated invoicing solution allows you to send and track invoices with less effort. It also eliminates revenue leakage, improving your cash flow.
Inability to track and capture all your invoices and payments leads to revenue loss. No matter how small, it indicates that your invoicing isn't right and needs upgrading.
Also read: How to Create an Employee Compensation Plan that is Effective
Your customers are telling you so
Your top priority is ensuring that your customers have an excellent and seamless experience with your business. This is particularly true if you want to gain and retain customers. You can have the best products or services, but your customers will still complain if they think your invoices aren't right.
A good invoice is a marketing tool and should prompt customers to pay, not complain. Sending inaccurate invoices makes your business look dishonest and can ruin relationships you've taken years to build. When you start receiving more than a few complaints and customers seeking clarifications on invoices, your invoicing system isn't working for you but against you.
This is also the case when a customer receives multiple invoices for the same service. Solving the issue of inaccurate invoices will free your customer service department valuable time and lead to more satisfied customers. If you can automate the invoicing process, you'll have more chances to eliminate errors and inconsistencies in your invoices.
Thus, avoid mistakes by automatic invoicing and include an extra step for reviewing before sending them out to customers.
Also read: De-Stress Tips for Small Businesses
You forget to send invoices
It goes without saying that if you forget to send an invoice, you won't receive payment for your goods or services. Similarly, if you send invoices late, the payment customers will be late in sending their payments. The common reason business owners forget to send invoices is when they don't send them promptly.
Ideally, you send your invoice when the service is rendered or goods are delivered to the customer. If you take too long, your customers may forget about the services rendered. If the issue isn't fresh in their minds, the result is often ignored invoices. If it doesn't seem like a priority to you, it sure won't be their priority as well.
This unsettles your cash flow and makes it harder to predict when customers are going to pay. You may think it's better to send invoices on a schedule, for example, at the end of the week or month. Although the tactic may seem to lessen the work, the truth is it can lead to unnecessary delays in payments or loss of invoices, which results in customers being unable to pay.
One of the best ways to cross this hurdle is by invoicing online. This is a system that enables you to create and send invoices from the office and remotely, eliminating invoice delays and loss instances.
Also read: 8 Steps To Create An Effective Employment Development Plan For Your Small Business And Its Benefits
It's hard for your customers to pay
Is your invoicing system making it difficult for your customers to pay you? You need to make the process as easy as possible by giving them convenient payment options. Allow customers to mail you their checks, card payments, direct deposits, pay online, and any other method that's convenient to them.
Consider making the invoicing process digital. You can look around for invoicing or Enterprise Resource Planning (ERP) software with an integrated invoicing system. These tools help you send invoices and receive payments online. When you make it easy for customers to pay you, they'll pay.
It doesn't offer essential insights
Another vital sign that it could be time to review your invoicing system is the lack of data and insight. If generating reports or gathering insights from your system is proving to be a challenge, the system isn't right. A more modern invoicing solution can help you view all your invoices in one place, collect customer data, and create better reports.
Data is a valuable asset that can empower your decision-making and help you improve ways to get paid quicker, boosting cash flow. It can also help your business function better as it can eliminate confusion, errors, and duplication.
Your invoices are unbranded and lack enough information
An invoice is more than a document asking for payment. It needs to be in a particular way to avoid misunderstanding, mistakes, and mix-ups for everyone involved in the process. Therefore, learning how to do invoicing the right way includes putting the appropriate information. This consists of the following:
Your business' name and contact information

Customer's name and contact information

Invoice number and date of issue

Itemized list of services rendered of products delivered

The amount owed and payment due date

Payment terms and payment methods
To make it easy for customers to know who sent the invoice, they need to bear consistent branding, as with other areas of your business. This means your brand colors, logo, fonts, and other features you bear in different customer touchpoints, like your website or storefront. Also, ensure to design your invoices, electronic or otherwise, professionally and clear. Basically, make your invoices memorable to encourage customers to pay.
Sending branded, professional invoices that have the necessary information gives your business positive public relations (PR). If you notice your system lacks what it takes to deliver this kind of invoice, it isn't right.
You're unable to track invoices
Tracking and following up on invoices is crucial to getting paid. A system that doesn't allow for easy tracking is definitely not right. This is primarily a problem when using paper invoices. If you're still reliant on them, it may be time to upgrade. Fortunately, there are numerous free and paid invoicing tools and software.
A simple search for free invoicing will give you numerous results of all free invoicing software providers in your area. These tools help you send, track, and follow up invoices effortlessly. Digital invoices allow you to save time and resources, such as office suppliers used in sending paper invoices. But most of all, they're easy to track. As well as finding a great software for your invoicing you should also consider software that can manage your pay stubs also.
Ask yourself the following questions:
How many invoices have you sent out this month?

How many clients have received them?

How many have made timely payments?

How many haven't paid? Have they received reminders?
How fast did you answer these questions, and how quickly did you retrieve this information? Was it on a single platform? If it was straightforward, then you're on the right track. Otherwise, if you took some time and couldn't come up with clear answers, you need a better way to invoice your customers.
Also read: Everything A Small Business Owner Needs
Final words

You know your invoicing system isn't right if you can relate to the above signs. A sound invoicing system should help you improve cash flow in your business, not deteriorate it. Start by getting rid of paper invoices and software that make it harder for you to get paid or not paid at all. On the other hand, automating or upgrading your invoicing system is a huge undertaking, but it can transform your business if you find the right system for your business.
Create Your Paystub in 2 minutes