What Tools Can You Use to Streamline Your Business Operations?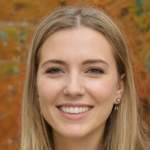 By
Samantha Clark
Oct. 29, 2021
Every day, small business owners waste a lot of time and money by not staying organized.
Productivity suffers when you're not actively streamlining business processes.
You and your people are most likely struggling each day to move quickly through unproductive and redundant activities that seem like they shouldn't take long.
However, most business processes take longer than desired. It often feels as if you're starting from scratch each time a repeated workflow begins. Wouldn't you love to improve in this area to save time and with streamlined processes?
In this article, you'll discover various types of operations to streamline and business process management software that make things easy when you're learning how to streamline business operations.
In a previous article we actually talked about the most easy business processes you could automate right now!
Streamlining Business Processes - What are They and Why Should You Care?
A business process is a series of steps performed to achieve an outcome. Many times, business processes are necessary to move your company forward in the right direction.
However, these business processes can often feel repetitive and cumbersome and lead to inefficiency in your company.
Why should you work to streamline business processes? If there are multiple steps to complete a task, then you have room to improve as you automate processes. Discovering how to streamline business operations means everyone can accomplish their goals quickly and save time.
Also read: How to Create an Employee Compensation Plan that is Effective
Types of Operations to Streamline
The following are examples of business processes that you should consider streamlining. Identify the areas you need the most help in and then choose a few tools from below to help you with the streamlining process.
Marketing strategy
Sales operations
Customer service process
Inventory management
Project management
Payroll and HR
Product development
Employee access to files
Tax process
Finance and accounting
Quality control
Tools to Help Streamline Sales and Marketing Strategy
LiveHelpNow helps to convert marketing opportunities into qualified leads. The tool enables visitors to your website to communicate directly with you via web or mobile chat, SMS, or Facebook messenger while tracking them by unique UTM identifier. The software reduces the number of inbound phone inquiries by answering commonly asked questions via chatbot. The rotating billboards feature can display promotional messages, inform of upcoming events, or display product info within the chat window.
Customer relationship management (CRM) software helps you keep track of interactions with your customers and prospects. You can use platforms such as Salesforce and Zoho.
Salesforce
Salesforce is a tool that helps your sales department keep track of what happened with customers. The tool can also help determine what happens next by letting you know if a lead is ready to purchase. Salesforce keeps track of successful marketing efforts so that you can continue doing those activities already proven to convert sales.
Zoho
Zoho helps you organize your customer's information. It also tells you if they are ready to buy or not. Use Zoho to streamline the scheduling of follow-up calls and emails. It's a great tool for planning out your month so that you have a roadmap of what needs to get done.
Marketing automation tools allow you to create, organize, and execute marketing campaigns across multiple channels such as email, social media, and display advertising. Examples of marketing automation tools include the following:
Hubspot
Hubspot helps you create and distribute content to attract and generate leads. It also provides tools for converting those leads into sales, such as an autoresponder that can create professional looking emails based on certain criteria.
Marketo
Marketo allows you to automate your email marketing efforts. It also helps you re-engage with existing customers, which allows your company to increase loyalty and decrease customer acquisition costs.
Kissmetrics
Kissmetrics allows you to monitor where your traffic is coming from, what channels are working best for lead generation, and who's visiting your website. You can use this information to adjust your marketing efforts to increase online sales.
Tools to Streamline Your Customer Service Process
Your customers expect to reach your business in an omnichannel manner. Connecting with customers across multiple channels through one platform is what makes live chat software a great tool for streamlining processes with customer service. Examples of live chat tools include the following.
Nimble
Nimble is a tool that lets you and your team manage and grow your reputation online. It also helps you connect with customers on social media channels such as Twitter, Facebook, and LinkedIn. The tool streamlines your efforts to provide better customer service by providing quick solutions.
LiveChat
LiveChat lets you connect with your customers on different channels like Facebook Messenger, WhatsApp, WeChat, and Line. It also helps you track conversations across these platforms so that you can serve them better.
Zendesk
Zendesk helps your customers reach you through different channels such as phone, email, and social media. It provides a means to track every conversation so that you can see which channels work best for customer interactions.
Tools to Streamline Inventory Management
It's critical to know your inventory status at all times as you learn how to streamline business operations. If you sell goods, two types of software exist to help streamline your business process:
inventory management.
Point-of-sale (POS) software.
An inventory management tool helps you keep track of all the items in your warehouse or storeroom. You can use this tool to make sure that all items remain accounted for. The right tool in this area helps manage your cash flow by making sure that you don't overstock or understock a product.
Examples of inventory management tools include the following.
Inventory Lab
Inventory Lab helps you keep track of what's in your storeroom and warehouse spaces. It notifies you of low inventory amounts so that you can reorder items before running out.
Lettuce
Lettuce uses barcodes to help you keep track of what's in your storeroom and warehouse spaces. It lets you know which items need to get reordered. Lettuce keeps you informed about the cash tied up in the reordering process.
POS software lets you track cash transactions. You can use this information to speed up the checkout process and make it more efficient for your customers. Examples of POS tools include the following.
Shopify
Shopify is a tool that helps you create an online retail store so that your customers can shop on their mobile devices or computers 24/7.
Square POS
Square POS helps you create a mobile retail store so that your customers can shop on their smartphones, tablets, or laptops anytime and anywhere. It also lets you streamline your business process by managing inventory in a timely manner and adjusting orders as needed.
Streamlining Project Management Tools
Your company might have inefficiencies regarding project management. You can use project management tools to keep track of all your projects and assign tasks to the right employees.
Basecamp
Basecamp is project management software that helps you communicate with your employees through different channels such as mobile app, email, and social media. It also provides a means for file sharing and discussion forums so that everyone's focus remains on the same page.
Asana
Asana is one of those task management tools that lets you assign tasks to employees and track how these efforts progress. It also lets you know which employees need more training so that they can work better with your team.
Dimenco
Dimenco is a project management software that helps you create schedules for your projects and tasks, assign owners to specific projects or tasks, and track how your work progresses over time.
Tools to Streamline Payroll and HR
Your human resources department needs a way to keep track of employee scheduling and make sure that everyone on your team gets the right benefits. There are massive benefits to having a successful payroll system for your business as it is a very important area to consider.
Yahoo Pipes
Yahoo Pipes lets you take information from different sources and organize it into a format that's easy to read and understand. It helps you determine which employees you need to re-hire or move to another department.
Ascentis
Ascentis is a tool that lets you manage payroll business processes, create reports, and ensure that your employees get the benefits they need throughout their employment with your small business.
ThePayStubs
Using the paystub generator you can ensure that anything related to the payroll side of the business is in safe hands.
For more payroll softwares please check our blog post which gives a list of the best payroll softwares to use in 2021.
Business Tools to Streamline Product Development
Your product development team needs an easy way to keep track of all the progress that gets made when bringing a new product to market.
Google Docs
Google Docs lets you create documents, spreadsheets, and presentations so that your project teams can work together seamlessly. The tool also lets you access these files from anywhere in the world so that you can provide input in real-time.
Slack
Slack lets you manage projects, assign tasks in a group setting and communicate with your team throughout the entire development process.
Dropbox
Dropbox lets you use a secure online file storage system that works across various devices. It helps your product development team collaborate on projects effortlessly from anywhere in the world.
Zoho Projects
Zoho Projects lets you organize your projects by creating milestones. You can also assign tasks to employees, monitor how long each task takes, and see project status at a glance.
Tools to Streamline Employee Access to Files
You might store important information on your local servers and individual computers. Your employees can't work as efficiently as they should if they don't have proper access to this information.
Box
Box is a secure online storage system for your business documents. It allows employees to create, upload, and share important files securely so they can work on projects efficiently without having to worry about access restrictions.
OneLogin
OneLogin is a tool that lets you log into all your business applications from one place. Team members work as efficiently as possible, as they can access information or tools they need from their browsers.
LastPass
LastPass is a tool that remembers passwords for all of your business applications and websites. Team members stay productive because they can easily access the information they need without having to remember multiple usernames and passwords.
Tools to Streamline Your Tax Process
Running your small business requires more than just keeping track of sales, profits, and losses. It also involves properly filing all necessary tax forms on time. Tax time is a great time to thank yourself for learning how to streamline business operations.
Expensify
Expensify is a tool that helps you create expense reports for reimbursements faster so that it's easy to keep track of expenses throughout the year. It will make sure your company remains fully compliant with tax law.
H&R Block At Home
H&R Block At Home lets you prepare and e-file your taxes from the comfort of your own home or office. The tool helps you take advantage of every deduction and credit that might apply to you, resulting in a greater chance of getting a refund.
TurboTax Self-Employed
TurboTax Self Employed helps you file your business taxes quickly and easily from your computer, tablet, or smartphone. It also gives you the ability to get answers to questions about tax deductions and credits so that you can keep more of the money you earn.
Tools to Streamline Finance and Accounting
Finance and accounting are areas ripe for streamlining processes. You need to make sure that you keep track of all expenses and income so that your finances operate smoothly throughout the year.
Wave Accounting Software
Wave lets you organize all aspects of your small business' finances so that nothing gets missed. It's one of the best finance tools for general ledger, accounts payable and receivable, and customer management.
Sage Business Cloud Accounting
Sage offers many business tools that can help you manage all aspects of your finances. These include accounts payable and receivable, payroll, sales analysis, and purchase order management. The software lets you keep track of everything from a single dashboard. Use that area to stay on top of everything you spend throughout the year.
Also read: How to Review Your Paychecks Before Filing Income Taxes
Tools to Streamline Quality Control
No matter what kind of business you run, it's important to make sure your products meet the highest standards of quality. Tools that allow you to monitor product quality help keep track of everything from raw materials to finished products.
Insightly
Insightly lets you monitor key performance indicators for your business from a single dashboard. These include sales figures, lead volume, order volume, and many more. You'll always see where your business stands so that nothing goes unaccounted for.
SAP Quality Cloud
SAP Quality Cloud is a software suite that offers different solutions to help you monitor the process of production throughout the entire supply chain. Find any issues with quality control early on in the process. Doing so avoids spending too much money on manufacturing.
Conclusion
When you want to know how to streamline business operations, nothing works better than identifying which workflow areas your business remains weak in. From there, use one or more of the right resources to fix the problem, become lean, and benefit from increased efficiency.
---
Frequently Asked Questions
While some software tools can be costly, many offer affordable pricing plans or free versions with limited features. Additionally, the increased efficiency and reduced operational costs from streamlining your business operations can often offset the cost of the software itself.
Communication tools can centralize team conversations, share files, and provide instant messaging, helping to improve collaboration, reduce miscommunication, and increase efficiency.
CRM tools can help manage customer data, track interactions, and automate sales processes, allowing businesses to better understand their customers, improve customer service, and increase sales efficiency.
Project management tools can help organize tasks, set deadlines, assign responsibilities, and track progress, making it easier for teams to collaborate and complete projects efficiently.
While using multiple software tools can provide more comprehensive benefits, it's important to assess the needs of your specific business and choose the tools that best address your operational challenges.
Examples include project management tools like Trello or Asana, communication tools like Slack or Microsoft Teams, and customer relationship management (CRM) tools like Salesforce or HubSpot.
Streamlining business operations can lead to increased efficiency, reduced costs, improved collaboration, higher customer satisfaction, and better overall performance of the business.
Streamlining business operations refers to the process of simplifying, optimizing, and improving the efficiency of various tasks and processes within a business. This can include automating manual tasks, improving communication, and reducing bottlenecks.
Software can automate repetitive tasks, improve organization, enhance communication, and provide valuable insights into business performance, making it an essential tool for streamlining business operations.
Create Your Paystub in 2 minutes