What Are The Most Easy Business Processes To Automate Right Now?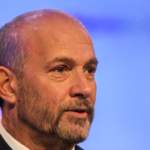 By
James Wilson
Oct. 20, 2021
Business process automation is vital for the growth and efficacy of any business. Automation streamlines every area of a business because it allows business owners to get things done with the help of an automatic system. It frees up their time to do the things they specialize in.
For example, a recruiter using a job application automation tool would take less time finding applicants to interview because the system automatically sorts the applicants based on keywords and their answers to questions on the application.
The automation tool works so well because it doesn't require a human using a lot of manual effort to do all of the hard work, which takes longer. At most, business process automation tools may require the worker to be the overseer of the process.
Automation is important because while one may be working to oversee an automation system, they still have the time to focus on the things they do best.
That could be serving customers, doing backend technology work to ensure that all systems are operating as they should, or having the freedom to sort the mail each day.
One great example of business process automation is email marketing. Once an email sequence is written and set up, the business owner no longer has to worry about when they get sent out, how many people open them, or how many follow through with the call to action.
Business process automation software takes care of business owners' processes by giving them access to data that will help them make changes to streamline their operations further. They now have the opportunity to make their business more successful.
Studies show that business process automation is the key to overall success. Close to 80% of companies that make the most money and have excellent business acumen have been using business process automation software for at least two years.
Business process automation is not limited to more prominent and more successful corporations. In fact, they serve as the key to helping smaller businesses reach their next level of success.
It is even more critical for small businesses to use business process automation for marketing to help their business evolve and give them the space to make the best decisions that will keep them ahead of their competition.
This article is your complete guide on understanding the parts of your business that will serve you best when you automate them.
Business Process Automation Opportunities
There are some business process automation opportunities that every business can benefit from, such as data reporting and consumer engagement. However, it is also essential to understand that the immediate needs of each company will be different.
For example, a staffing agency will benefit from automating job applications and the onboarding process. A blogger will benefit from email marketing software.
Both businesses would benefit from a business process automation tool that lets them track their spending and expenses.
Each business process automation tool is vital to achieving continuous success. Here are seventeen things that every business can automate to streamline their everyday processes.
Data Reporting
Effective data reporting is essential to the success of every business. Each business needs to know important figures such as the return on investment, how many people signed up for their email list, and how many vendors they need to meet customer demand.
It's normal for these numbers to fluctuate each month, so automating the data capturing process is crucial. Relying on a human to do this task can be daunting. Workers tend to need time off. They also make mistakes.
Automating data reporting limits mistakes and doesn't overwhelm workers who have to balance the demands of managing these numbers and other duties at work.
When it comes down to data reporting, a worker's job should be to analyze the data that exists and communicate the findings to decision-makers.
If there is a mistake, a data analyst can easily find it because they're not spending so much time inputting the data, managing it, and reporting it.
Even small businesses and one-man show businesses can benefit from an automated data reporting system.
Small businesses with only a few workers or a blogger who runs their business solo need the software more than anyone else. They don't have the workforce to manage data effectively and still complete the daily business tasks that pay the bills and keep food on the table.
That is how a company stays on top of its data reporting. Saving time, limiting mistakes, and making sound decisions on accurate information gives business owners the safety net they need to continue reaping success in their business.
Sales
We are no longer working in the days where getting sales depended on sales representatives driving from house to house to sell a product.
All one has to do is turn on the TV and see a product they like. Then all it takes is a decision to either pick up the phone or get on the internet to place the order. Both processes can be done automatically without ever speaking to a human.
Automating sales gives business owners the time to focus more on their products and services. Once a product or service is created, the bigger job is keeping it relevant and keeping the consumer satisfied.
Another critical aspect of sales is the customer support which we will get into a little later in this complete guide.
There are a couple of ways to automate the sales process. Having a web page that processes customer sales and avoids the need for an actual store where customer foot traffic is dependent on for success is one way.
Setting up funnels or drip campaigns is another way to manage sales. Once a customer makes a purchase, they automatically receive their invoice. The same business process automation service will automatically notify them when their product is shipped and when it's delivered.
In the case that the customer has any questions or doesn't receive their order, they can easily send the business owner a message. The process gives them time to receive the message, research the problem, and get back to the customer.
E-commerce Management
E-commerce business process management software automation is created to help business owners market their products, process sales, and communicate with their customers.
E-commerce has grown over the years to the point that it's becoming easier for entrepreneurs to create a well-known brand and have great success.
Most e-commerce systems give you an instant pop-up store that you can edit to your liking. Individuals that are not as tech-savvy can easily use a premade store template. All they have to do is edit names, prices, and pictures. Once they launch, they now have an open online store.
Starting from the bottom is no longer a scary risk for potential entrepreneurs. Business owners can sell anything from sunglasses to PDF templates to make a living for their families.
The best thing about e-commerce management is that one can start their own business for free or at a minimal monthly price. It also gives business owners time to focus on building their business instead of pushing sales.
Some business owners choose to fulfil their own orders and mail them personally. However, others decide to automate the process by using a mediator such as Alibaba or Amazon to fulfil their orders.
In this case, the only thing the business owner has to think about is ensuring there is no problem with their vendors. If they create their own products, the superior care to give is staying on top of customer demand and time management.
The Good Old Abandoned Shopping Cart
The abandoned shopping cart is a big part of online sales, specifically in e-commerce.
The abandoned shopping cart business automation process is simply an email. The email reminds customers that they have products in their cart to purchase and that their order is not completed.
In some cases, the longer the individual waits to make the purchase, the more discounts they get. It's truly a win-win for the customer and the business owner.
Many customers choose the product they want to buy and add it to the cart so that they don't have to search for it online again.
The cart automatically saves the products. When the customer is ready to purchase, they go in and finish checking out.
The abandoned shopping cart automation process is so essential to the success of a business because it enhances the customer's experience. The business process automation increases conversion rates.
Studies show that close to 70 percent of individuals wait to purchase products they put in their cart, on average. There are many reasons individuals choose to wait to buy a product they truly want.
For example, they may not have the money on hand to purchase the product, but they plan to buy it when they get the money. Another great example is a distraction.
Some customers may add an item to their cart to only get interrupted by an important phone call or family emergency.
Why not have something as simple as an abandoned cart email to attempt to capture postponed or forgotten sales?
Real-Time Customer Service
Real-time customer service is vital to achieving customer satisfaction and overall efficacy in a business.
One great example of real-time customer service is the automated phone system. The phone system captures the individual's personal information and the reason they are calling to route them to the correct individual that will be able to help them best.
It saves the customer time and frustration while getting them the help they need to solve their problem.
It streamlines the process of a business team because it keeps individuals who are not needed free to complete their duties. It limits how much a customer is transferred from person to person to get their problem solved.
In some cases, the automated phone system can help the customer get the information they need without speaking to a human. This makes getting help easy for both the customer and the business team.
Not to mention, it gives the customer the flexibility to get support 24 hours a day, seven days a week.
The automated phone system is something we all have experienced through banking and cell phone customer service.
Banking systems verify your information, give bank balances and other recent transactions, and provide the option to speak to a representative if we have any questions.
Automated cell phone customer service center's ask why we are calling so that they can refer us to billing, customer service, or technical support.
Customer Support Ticketing
Customer support ticketing is an automation process for individuals who are having non-emergency issues. The way the system works is that one fills out a form online and they are assigned a ticket number.
The form typically includes the individual's name, customer ID, an issue experienced. The form is then forwarded to customer service. In most cases, the customer service team addresses the issue within 72 hours.
Customer support ticketing is a process used by employers as well. If a worker has an issue with their computer system that can't be solved over the phone, they put in a ticket. Technical support works on the backend to address the issue.
Customer support ticketing is vital for big and small businesses alike because it frees up the time workers spend on the phone with customers talking about their problems. The form gets straight to the point as to what the issue is.
The only thing the workers have to worry about is solving the problem. The system gives technical support the space to focus on solving the problem.
For example, A technical issue may need to be escalated to other team members to solve. The automated system gives technical support personnel the ability to communicate with the individual about the problem while working with their team to find a solution.
The customer support ticketing process is a win-win for everyone. It streamlines conflict resolution.
Job Applications
Job applications are one of the essential things to automate. It eliminates the need to keep up with physical paperwork. Online applications increase the reach of an employer. They make it possible for individuals from all over the world to apply for a position that's best suited for them.
Automatic job applications make the experience easy for both the human resources team and the applicant.
Recruiters can access applicant information through one system that filters out the best candidates based on keywords, experience, and answers to questions in the application.
Recruiters work very hard to find the best candidates for their company. Job application automation makes them more efficient and gets the best candidates hired quicker.
The great thing about automating job applications is that it benefits everyone. For example, suppose an applicant wants to work for a particular company. In that case, they only have to apply to an open position one time.
After that, each time they log into the system, they can resubmit the same application.
Everyone knows that applying for jobs can be draining. Newer systems give applicants the ability to log in and submit applications in five minutes or less. The only difference in the application is the qualification questions, which only take a minute to fill out.
Automated job application systems notify candidates when their application is received and when changes in the process occur. If the applicant is chosen for an interview, they get an email.
In the case that the job gets filled, they will receive an email letting them know they have not been chosen for the position.
Onboarding
Onboarding is a critical process to welcoming new hires to a company. Onboarding makes the process of matriculating into a company's culture accessible. The first impression of a company's culture determines the new hire's decision to stay with the company.
In many cases, the onboarding process can determine if an employee will be satisfied with their team and the level of importance placed on them as a worker. Studies show that effective onboarding practices enhance the retention of new hires.
Automating the onboarding process lets new hires complete their tasks in one window, making it easy and less time-consuming. It consists of filling out forms, verifying their information, and confirming their agreement to abide by company rules.
One example is setting up direct deposit. The old way of setting up direct deposit is filling out a form manually and giving it to the human resources coordinator. Then they have to input the information into the company's computer system.
With an automated system, the new hire can simply input their banking information into a computer system. Wala! Now they are set up for direct deposit.
Another example is signing a form acknowledging that the workplace is a smoke-free building. The form makes one state their knowledge of this and agrees to only smoke in the designated areas.
Online onboarding has become the standard for managing new hires, especially now during the pandemic where many new hires are working from home.
Invoice Creation
Automated invoicing processing software works by managing your invoice data so that invoices get created in seconds. Companies selling products and services need to automate their invoice creation to keep up with customer demand.
Manually creating invoices takes time and increases the chances of human error. Mistakes can result in losses to the business and the customer.
Automating invoice processing is excellent because it gives the customer the ability to access their invoices online immediately. It saves the customer and the company money by not needing to print paper for every invoice.
Manually completing invoices can take weeks. It also decreases productivity in the workplace. The longer workers have to spend on creating invoices, the less time they have to fulfil their duties. When staff members have to multitask, the chances of making a mistake increase.
If there's an automation process in place, invoices are created in less time. Workers can focus on helping customers. Another important reason that the company should consider automating their invoice processing is that it saves them short-and long-term overhead costs.
If there's software creating invoices, there is no need to hire assistance tasked with doing so.
Hiring and training new hires is not only time-consuming but expensive. The time it takes to learn a new system and implement it is less daunting.
Invoice processing is a necessary process that can stand in the way of effective time management and overall company growth. Investing in automatic invoice processing is an excellent investment.
Pay Stub Generator
Automating pay stub printing helps individuals and companies keep track of how much money they've made. It helps business owners track how much money they paid out to their workers and their vendors.
A pay stub serves as proof of income. It is essential to have a pay stub generator handy in a world where we're moving closer to doing things online. Pay stubs can help individuals file their taxes correctly and avoid the struggles of a tax audit.
Pay stubs provide you with the information you need to fill out credit and loan applications.
Individuals looking to rent an apartment will likely need a pay stub that shows proof of income.
Pay stubs are important for employers and employees. It helps employers settle any discrepancies that they discover. Employees can use their pay stub to verify that their hourly pay is correct in the case that they get a promotion or work overtime hours on a holiday.
On our website we have a tool called the paystub generator, this lets you enter your information into a form and pick the template you prefer in under two minutes.
Our Paystub generator makes life easier for those who no longer have access to old pay stubs. It helps individuals avoid the stress of attempting to get it through their old employer.
There are so many unforeseen instances that can occur they will require a pay stub. It is better to have access to it than not to.
Social Media Marketing
Social media marketing is so essential for creating brand awareness and equity in a company. Social media marketing is something that every company should participate in because it increases their customer reach.
Social media marketing can be why an individual who lives across the country finds out about a product you offer that solves their problem.
The engagement of online customers with the product drives more sales and increases your following as a business owner.
The power of social media marketing should never be underestimated. It would be best if you took advantage of the fact that we live in a world where everyone uses social media for new ideas about products and services.
If you don't have social media marketing for your brand, you are leaving money on the table.
Individuals can now grocery shop online, which means that grocery stores can inform their customers about sale items. When this happens, the stores will see an increase in their return on investment.
Keeping customers in the loop of things happening with the company is another way to increase positive customer engagement.
Social media marketing gives business owners the ability to help their customers no matter where they are and without seeing them in person.
Daily quotes and words of inspiration related to a company's products and services motivate and engage consumers to be a part of their community.
It has become more and more important to participate in social media marketing.
The two-year coronavirus pandemic is proof of that.
Email Marketing
Email marketing is your direct connection to your customers. As a business owner, you don't own your followers on social media sites. However, you do own your email list. It is always essential to build your email list and allow customers to sign up for it.
Once a customer signs up for your email list, you can message them with updates about your business and things they can look forward to. One must always nurture, protect, and keep their email list is clean.
Sending out regular emails to your consumers is an excellent way to build relationships. Building relationships with your customers increases their engagement and trust in your brand.
For example, sending out an email 30 days after they purchased a product asking for their feedback gives you the input you need to make effective changes that will further enhance the product. The return on this is more satisfied customers.
Customer feedback gives you the data you need to continue to meet the needs of your customers. It is the fuel that drives you to the solutions of their pain points. Email marketing is the gateway to showing your customers how much you appreciate their business.
Giving customers discounts, offering them referral perks for bringing in a new business, and acknowledging them on their birthday are ways to show them how much they matter to the success of your business.
The email list allows you to protect your customers as well. If you run a grocery store, you are the first to find out about bacteria outbreaks in food. This is a golden opportunity to send out an urgent email informing your customers about the outbreak.
It will give the customers reassurance that you care about their wellbeing. The email will also help them feel safe and prevent them from buying contaminated food. It's a win-win because it also increases their trust in your brand.
Automatic Email Response
There are so many reasons that email marketing is something small and large businesses alike should invest in. Setting up automated emails is a one-time task. Once the email is set up, it will go out to customers and achieve a result.
At that point, the only thing a business owner needs to worry about is making changes to the email to enhance the return on investment.
Direct response marketing reduces operational costs for the business because it eliminates the need to hire someone to create emails each day. There are cases where business owners create their content.
In other cases, they hire outside contractors to create the email sequence for them. Either way, they save money.
Automatic email responses benefit the company because they are automated and don't require individuals to write them each day. While creating email sequences does take time and effective planning, it is still a once in a while occurrence.
Direct response marketing benefits a sales team because they get to focus on the efforts that help their company sell more products and services instead of creating emails.
Automated email responses provide effective communication efforts to the consumer making the business more trustworthy and more likely toachieve customer engagement.
Lead Management
Lead Management software or funnels strategically use email marketing to persuade prospective buyers to join your community and buy your products.
When an individual signs up for your email marketing list, they will start to receive regular emails aimed at selling a product or service.
Each time the customer interacts with an email, they will be sent another email in the sequence. For example, if the goal is to sell life coaching services, the first email would welcome them to your community and notify them of the services that you offer.
Individuals who are 100 percent sure they want to become a client and get life coaching won't waste any time signing up. It will take more persuasion for others.
Each time a prospective customer interacts with your funnel, they will be sent either to an email offering them a sale or to an email that aims to further sell them on the services that you offer. In some cases, they will receive free products to persuade them further.
The lead management software gives business owners backend data showing how many individuals opened the email, clicked on a blog post, or signed up for a new service.
It provides data analysts with the data they need to improve the funnel further to increase the return on investment.
Lead management software is not always used to persuade someone to buy a product or service. It may just be used to increase brand awareness and increase consumer engagement.
Appointment Software
Appointment software streamlines business processes by increasing customer satisfaction and lowering last-minute cancelations. Consumers can get online, sign up for an appointment, and receive a confirmation without ever speaking to a customer service representative.
The email confirmations usually contain links that give the customer the ability to change or reschedule their appointment ahead of time if their schedule changes.
Appointment software removes the long hold times and eliminates the stress of language barriers. Appointment software is usually available 24 hours a day, seven days a week, which means customers can set up an appointment at a time that's convenient for them.
Another critical aspect of appointment software is appointment reminders. The software automatically sends customers a notification reminding them of their appointment a few days before.
It also allows customers to cancel their appointment ahead of time and reschedule while avoiding any missed appointment fees. All of this is managed without ever needing to speak to a human. It's a huge benefit for customers and business owners.
The truth is that there will always be individuals that prefer to speak to a person, and that's OK. However, the appointment software still gives the business the space to focus more on individuals that are not tech-savvy and who prefer to use the phone system.
Automated appointment systems also give business owners and workers the time and space to prepare for their customers. If an appointment is already set through the system, they can prepare to service the customer ahead of time.
Building An Online Community
Q&A software gives business owners the space to build an online community of prospective and existing customers. Question and answer software is a platform that lets customers write reviews and ask questions about the products and services of the business.
The software provides a space for customers to write reviews and post pictures and videos of themselves interacting with the business's products. Prospective customers who look at the reviews and the level of engagement will feel intrigued to not only join the community but also to buy the products.
The Q&A software offers business owners and workers the opportunity to recreate their products and services to satisfy the customers consistently.
The backend platform lets them input questions, answer questions, and choose which questions to post publicly in the community for everyone to see.
The best thing about Q&A software is that it creates a foundation for community and relationship building. Consumers can communicate with each other, ask questions, and relate to one another.
Consumers can connect by sharing pain points and how the product or service changed their lives. Reviews like this will fuel the increase in sales and cause the business to see an increase in its return on investment.
Question and answer software provides data to business owners that help them better understand why people choose to use their product and service over others.
Engagement With Consumers
The bigger picture of all of these automation tools is increasing the engagement with customers. The easier it is for a customer to interact with your brand, the more likely they are to share their experience with it.
When a business makes a process easy, customers will likely choose their product over a competitor's. Customers who are satisfied with the buying process of a product will likely remain long-term customers.
Positive and honest engagement with the business gives business owners and their teams the information they need to continue to build better products and services that will cause continuous business growth.
Customers who trust a company's product and service and their personal brand will become lifelong members of its community, always working to help enhance the product or service through feedback.
These people will spread the good word about everything the business offers and bring in more business. These are the people that should be nurtured regularly.
Keeping customers engaged throughout their journey with your brand is the best way to create a trusting atmosphere of customer loyalty. As long as this happens, the flow of customer data will continue to drive overall business advocacy.
Also keeping your employees motivated can also be a really useful way to encourage them to keep up customer engagement habits.
Money is not what drives a company's success. Customer engagement drives a company's success. For example, the more readers a blog has, the more ad revenue they make. The blog posts that gain the most readers are the blog posts the blogger will recreate.
The same goes for a chicken sandwich at a restaurant. If the chicken sandwich drives the most people to the restaurant, they will work to create more product sales or side dishes to complement it. The goal is always to increase customer engagement that drives sales.
If employee engagement is high then it will have a diret effect on the longevity of your customer engagment processes, as your workfore will be totally engaged and motivtaed within the business.
Also read: What Are 8 Ways To Increase Employee Loyalty?
Let's Recap
Let's recap. Businesses need to take advantage of business process automation software because it increases the growth of their brand and returns on investment. Consistently achieving business efficacy depends on having the right tools and the right people.
Business automation saves business owners money while increasing customer engagement. Studies show that close to 80% of companies using business process automation for at least two years are the most successful.
There are seventeen business process automation tools that small and large businesses alike should consider.
Data reporting automation tools give business owners easy access to data that will help them enhance processes, services, and products to serve their customers better.
Sales automation tools also provide data and give business owners the ability to focus more on creating their products and services instead of selling them.
E-commerce management tools give individuals the ability to start their own business online, selling products and services for little to no financial investment.
The abandoned shopping cart email automation tool increases sales by reminding customers that their purchase is not complete. With time, they may offer customers discounts, increasing their motivation to purchase the product or service.
Real-time customer service tools are phone and chat systems that give customers the ability to get the help they need without ever speaking to a human. It is a great way to streamline customer service while still offering the option to talk to a representative.
Customer support ticketing automation tools let customers report non-emergency issues through an online form that gives back-office personnel the time to work through the problems and correct the issue.
Job application software increases employers' reach, giving more people an opportunity to apply for a career in a different area. It also makes applying for a job easy as you only have to fill out a lengthy application once. It is ideal for candidates looking to only work for one company.
Onboarding automation tools establish a positive relationship with new hires by making the process of signing paperwork and setting up direct deposit easy.
Invoice creation processing software lets companies automate their invoice creation to keep up with customer demand and save money by not needing to spend more money hiring and training someone to handle it.
The Paystub generator gives businesses, and individuals access to pay stubs in the case they need them to apply for credit or loan applications, as well as having proof of income.
Social media marketing increases brand awareness and equity in a business. It gives business owners the ability to share information about their business and create an online community that trusts their brand.
Email marketing helps business owners stay connected to their customers by sharing updates about the business, offering them discounts, and sharing information that addresses their pain points.
Direct response marketing helps business owners manage operational costs because it allows them to create one email sequence and use it repeatedly without the interference of a human.
Lead management or funnels use email marketing to persuade customers to purchase a product or service with a company. They may be used to increase brand awareness which in the long term increases product sales as well.
Appointment software lets customers manage their appointments online without ever needing to speak to an individual.
Q&A software creates a space for businesses to build a community of individuals who love their products and services. It provides data that lets them work to enhance their products and services to attract more customers.
Final Thoughts
A business process automation tool has the overall purpose of business growth, increasing the return on investment, and improved customer engagement, which drives everything.
Every business may not need each and every one of these automated processing tools.
However, it's essential to understand the needs of the business and what automation tools will help them streamline their processes and provide more time to focus on the things that matter the most instead of the day-to-day tedious, time-wasting tasks.
Selecting the best business process automation tool could be the difference between a struggling business and an evolving business. The return on utilizing these tools far outweighs their investment.
The goal is to lower workers' stress while giving them the time and space to do the work they are best at. Over time using business process automation tools will save the business money. It will eliminate the stress of managing small tasks by lowering mistakes and increasing employee satisfaction.
What business process automation tool do you feel your business would profit from the most?
---
Frequently Asked Questions
While automation offers many benefits, it also comes with risks. These may include the possibility of system failures, miscommunication between automated processes, loss of human oversight, and potential job displacement for employees whose tasks have become automated. It is essential to plan and implement automation carefully to minimize these risks and ensure a successful transition.
Automation is beneficial for businesses of all sizes. Small businesses can benefit from automating repetitive tasks, which can save time and resources, allowing them to focus on growth and customer satisfaction. Many automation tools are scalable, allowing small businesses to expand their automation efforts as they grow.
It is crucial to involve your team in the decision-making process and keep them informed about the changes. Provide them with training and support as they learn to use automation tools. Additionally, reassess job roles and responsibilities to ensure that employees can focus on higher-value tasks that cannot be automated.
Start by analyzing your current business processes and identify repetitive, manual tasks that consume a lot of time and resources. These are usually the best candidates for automation. Also, consider processes that are prone to human error or those that would benefit from faster and more accurate processing.
Implementation time for business process automation can vary depending on the complexity of the processes, the tools used, and the level of customization required. Simple automations can be implemented within a few weeks, while more complex processes may take months. It is essential to set realistic expectations and allow for an adequate transition period.
The cost of automating business processes can vary depending on the complexity of the tasks and the tools used. Some automation tools offer monthly subscription plans, while others require a one-time investment. It is essential to consider the potential cost savings and increased productivity that automation can bring to your business when evaluating the costs.
Some examples of easy business processes to automate include: invoice processing, data entry, email marketing, social media management, appointment scheduling, employee onboarding, customer support, inventory management, expense management, and sales lead tracking.
Automating business processes can increase efficiency, reduce errors, save time and resources, and allow your business to scale effectively. Additionally, automation can lead to increased customer satisfaction and improved employee morale.
There are several tools and software available for business process automation, including robotic process automation (RPA) tools, customer relationship management (CRM) software, marketing automation software, and workflow management tools. Some popular options include UiPath, Automation Anywhere, Blue Prism, Zapier, Mailchimp, and Trello.
Create Your Paystub in 2 minutes