5 Reasons Your Small Business Needs Pay Stubs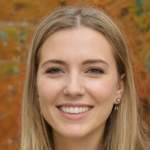 By
Samantha Clark
Oct. 13, 2021
A small business can't function without a motivated team. If you want to keep your team happy, you need to pay your employees on time and for the right amount of money.
Unfortunately, many small business owners fret over their payroll process and employment issues such as:
How do you know when worker deductions are accurate?
How do you make sure that employees get paid what they're owed?
How do you make sure you aren't making costly tax mistakes?
You can use pay stubs to help solve these problems. There's no need to use manual payment systems that take more time.
In this article, we'll look at five reasons your small business needs pay stubs so that you can understand the benefits of using automatic payroll systems.
What Exactly is a Pay Stub?
A pay stub is part of your employee's paycheck and usually includes how much they have earned over the current pay period. It also contains information about net earnings, allowances, and deductions.
Here are five reasons why your business should use a pay stub generator:
1. Produce More Accurate Payroll Calculations
Without payroll software, it's difficult keeping track of payroll calculations, especially when you expand business operations and hire more people. This includes tax rates, medical deductions, and other types of deductions and allowances.
Using pay stubs makes it easier for you to deal with these calculations. For example, you can add employee bonuses to their respective pay stub, ensuring that you pay your employees what they deserve.
Missing records and compensation disparities increase risk and only create more frustrations for you and your employees. It also breeds mistrust with your people when they can't access the information they need for tax accounting or applying for loans.
Additionally, how much do you know about tax withholdings or retirement contributions? Even experienced accountants can make mistakes in these areas. You're better off getting these payroll issues completed accurately upfront as opposed to trying to fix costly mistakes at a later date.
2. Ensure Company Compliance with Federal and State Laws
You're required by law to give employees pay stubs that show proof of deductions for Federal income taxes, Social Security, Medicare, and any other requirements. Providing workers with this information on a pay stub ensures that you are following all of these rules.
If your business falls under a certain tax bracket in your state, then you'll have specific requirements about what to include on employees' pay stubs, which helps you calculate state taxes correctly.
So, you should look up the various state laws regarding pay stubs so that your business operations remain compliant with them.
Also read: How Much Is Social Security tax?
3. Reduce Overall Business Costs
With no extra printing costs for paper payment stubs, your business can save time and money. This includes the actual cost of paper for payment stubs, as well as the price of postage when you need to send them out.
You can also save on purchasing the envelopes required when sending pay stubs in the mail. You can't go wrong when a pay stub creator helps you save revenue while being an eco-friendly option for payments.
4. A Payroll System Helps Your Employees Too!
Payroll software is of great importance for small businesses because it allows employers to comply with federal laws regarding payroll deductions. If you use a pay stub, you're able to show your employees how much they earned throughout the year (proof of income/employment) and how much they've paid out in taxes.
Employees need this information because it allows them to check their earnings against what they expected to receive during any specific pay period. It also helps them determine the accuracy of all tax deductions based on their allowance amount and the type of income they receive each month.
A pay stub creator allows workers to view their payment stubs online and even email them to save for later or after an accountant asks for the information.
Some companies even offer mobile apps that allow employees with smartphones and tablets to access this data on the go.
Also read: A Full Guide on How to Calculate Income Tax On A Pay Check
Additional Benefits
Workers can easily access all employee payments such as net and gross pay to keep track of earnings.
Ensure employees' peace of mind when they see their employer complying with federal and state laws regarding deductions and allowances.
Increases satisfaction by helping workers understand how their salary and deductions get calculated.

5. Keeps Your Small Business 100% Compliant During Audits
Your business can become a target for IRS audits at any time.
When your business gets audited, you need to provide copies of payment stubs. This helps prove that you're paying workers correctly and following all federal laws regarding deductions.
An automatic payroll system makes it easier to locate a specific pay stub during an audit. So, you'll have confidence during the audit process as you quickly look up any information the IRS wants to see.
Getting this all set up now will help your business keep accurate records and avoid any unnecessary, costly fines in the future.
Conclusion
The 'cost' of having a pay stub generator is minimal when compared to the headaches. It can also help a small business owner keep up-to-date accounting records and immediately access pay stub information, saving valuable time.
Remember the many advantages of using automatic payroll systems. These include accurate earning records for workers, pay stubs to show precise payouts, less overall paperwork, lower costs, elimination of human error, and other such advantages. So, your following action should be to invest in pay stubs immediately.
Create Your Paystub in 2 minutes