Credit Strong Review: Is Credit Strong Worth It?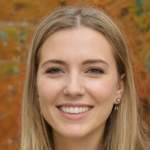 By
Samantha Clark
Sep. 22, 2022
Credit Strong is a service which offers credit builder loans. These loans are not the traditional type of loans which help you to buy things. Instead, these loans serve the purpose of building up your credit. Signing up to the loan gives you the opportunity to make payments on time which will allow you to make a positive payment history.

Credit Strong allows you to take out a credit saver loan without having to go through a credit check. They help you to improve your credit score by showing that you are making different payments. You will have to pay interest on these loans.
Read on to establish whether the service is right for you, and worth you time and money!
Also read: What is a Bridge Loan?
Are Credit Strong Legit?
Credit Strong is reliable and legitimate, and having out a loan from them does boost your credit score. They only work if you use them correctly, and they are effective for you if you don't make many installments. Credit Strong's main purpose is to build up and improve a credit score, and it is good at doing this.
Credit Strong claims that they have made positive changes to many customers' accounts. Many customers saw a 25 point increase within three months of having the Credit Strong loan. After 9 months of paying back the loan, the customers can see up to a 40 point increase. If all payments are made on time you can expect to make up to a 70 point increase within a year of taking out the Credit Strong loan.
Also read: Checklist For Moving Into Your New House
How Do You Sign Up To Credit Strong?
When you sign up for Credit Strong, you will be shocked at how easy it is to figure out! You don't need to prove anything and you don't have to have a credit score check to take out the loan. All you need is to have a cell phone number and an email address. You also have to be over the age of 18 and have a permanent U.S residency and a U.S address. You must also have a social security number and a debit card or checking account.

Application Process
Applying for Credit Strong is quick and easy, and will take less than 5 minutes to apply. All you have to do is go to the Credit Strong website and click on 'Apply Now'. Follow the steps that the website takes you through and fill out your financial goals so that you can choose which repayment plan works best for you. After you have chosen and filled in your application with your personal information, you will hear back as to whether you have been successful. Once you have been approved, it is time to start making your payments!
Also read: How to Apply For a FHA Loan?
Pros Of Credit Strong
Many Options
Credit Strong has many options to choose from, and they let you prioritize the things that are most important to you and what you need from the options. For instance, if you want the lowest possible monthly payment, you can prioritize this. If you want a large loan amount, then you can have that.
Easy To Qualify
It is easy to qualify for the loan that Credit Strong offers. They don't ever give you the money that you are loaning, so the bank keeps this so that you don't have to check your credit score so that anyone can take out the loan.
Helps You To Save Money
Credit Strong also claims that they can help you to save money. In a roundabout way, this is true. When you sign up for the Credit Strong loan, you get used to putting some of your paychecks aside. Once you have then paid off your account, you can get back the bit of money that you were paying off each month. If you like, you can start paying this into a savings account as you will be used to not having this money.
Also read: Do You List Credit Cards on the Loan Application?
Free Monthly Update On Your Credit Score
You will also get a free monthly update on your improved credit score from Credit Strong. This will help you to stay on top of whether it is working to improve your credit.
Cancel Anytime
If your credit score has reached the level that you want it to be, or you no longer want to or can afford to make the monthly payments to Credit Strong, you can cancel at any time without any penalty.
Also read: Can I Pay Off My Mortgage Early?
Cons Of Credit Strong
Interest
You have to pay interest on the loan so it will cost you money to raise your credit score. Credit Strong's interest rates are quite high and can become a very expensive way to improve your credit score.
You Need To Have A Bank Account Or Debit Card To Sign Up
In order to take out a Credit Strong loan, you have to have one of these banking products. If you don't have either of these things, you won't be able to take advantage of the Credit Strong Loans.
Not Equivalent To A Loan
The Credit Strong loans are not equivalent to other loans, because they do not cover expenses. You don't receive the cash from the loan until after you have paid off the loan, because it is simply to improve your credit score rather than to provide you with extra money.
Complicated Account
One of the main disadvantages of Credit Strong is the fact that customers find it quite difficult to use. It is a complicated system, as you start paying off the loan before you actually see any of the money. While it is easy to set up the account and sign up, the confusion lies with the actual repayment of the loan.
Can't Co-Sign
This loan is not available for a couple or a group to cosign together, it is only available for individuals. With these Credit Strong accounts, you cannot create a co-owned account.
Doesn't Repair Bad Credit
Credit Strong is not a credit repair company. It can't remove the negative marks on the credit report. Credit Strong is good at improving credit scores, but not if you have previously had something happen that has a negative impact on your credit. Also, if you miss any payments on your Credit Strong loan, then this may end up having a negative impact on your credit score as Credit Strong will report any missed payments.
Other Options
Due to the fact that you have to pay interest on the loan, there are some cheaper ways to raise your credit score. You can take out a regular credit card and this will provide the same type of effect. Having both will give some benefits, however, you may not always be able to take out a credit card, and so the loan may be a better option for you.
Frequently Asked Questions (FAQ's)
Does Credit Strong Have Good Customer Service?
Credit Strong is known for its great customer service. They can be contacted between 7am and 7pm Monday through Friday. You can also talk to the customer service team on the website between 8am and 5pm Monday to Friday. You can also look for the FAQ section on the Credit Strong website for information on some of the more common queries.
Are There A Variety Of Plans Available On Credit Strong?
Credit Strong offers a fair amount of different plans so that, depending on your budget, you can set up a repayment plan which fits you and your budget.
Can I Cancel My Credit Strong Account?
If you need the money, or you feel that you no longer need the credit score to be improved, you can cancel the account before the end of the payment plan. It is easy to cancel the account and there are no fees that have to be paid if you do this. It is a great part of the Credit Strong loan that allows you to cancel the account whenever you need. As long as you let them know and you don't just stop making the payments, you won't have any negatives from the loan!
Should I Get A Credit Builder Loan?
If you're looking to improve your credit score, you may find a credit loan to come in useful. It can improve your credit score as it provides the opportunity to build a payment system that makes your credit score much better. This can help you to get a mortgage, or secure a low interest rate for any other loans you may want to take out.
Final Thoughts
If you are looking to improve your credit score, Credit Strong is a successful way to do this. There are lots of pros to using the Credit Strong loans as they are simple and easy to sign up to, and they successfully improve your credit score.
However, Credit Strong is quite an expensive way to improve your credit score and there may be a better way to do so which costs less money.
A paystub generator is a great, affordable way to create custom paystubs.
Create Your Paystub in 2 minutes