Experian Boost Review: The Pros & Cons of Boost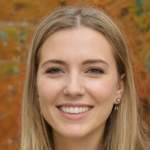 By
Samantha Clark
Dec. 23, 2022
In 2018, Experian introduced a new service called Experian boost and it is a game changer when it comes to your credit score.
Typically, payments made to utility companies or similar are not reported onto your credit score, which is a shame because it can be an indicator of regular payments and how well you manage your money.
However, if you were to miss payments to a utility company - you may see the negative effects of this on your credit score, especially if they take further action and request debt collection agencies to collect payment.
The Experian boost service however does the opposite. It reports your utility payments to the credit bureaus which gives your credit score a boost each month, assuming you continue to use the service.
We've analyzed this service and provided a comprehensive review. We take a look at what this service is, how it works and how it can benefit you - along with what we think of it.
So, join us and read on for more.
Also read: Find Retained Earnings

What Is Experian Boost?
So, as we mentioned - this is a service that reports your creditworthy payments directly to the credit bureaus and as a result, you should see a boost in your credit score.
It helps pretty much anybody, but particularly those who have a thin or limited credit file with little credit history. Those with a lack of credit history might find it difficult to apply for credit, and this service helps with that.
This is because, as we mentioned, creditworthy payments to things like utility companies can indicate to prospective lenders that you can manage your money responsibly and make regular payments.
In essence, when you apply to a utility company to pay monthly for their utilities like power or even cell phone services, they are giving you a line of credit - but it is not normally a line of credit that is reported onto your credit file.
However, as it is still a line of credit - when you fall into arrears through defaulting on a payment or multiple payments, they may take further action which results in a negative hit on your credit score.
Also read: What Are Assets, Liability, and Equity?
Can Experian Boost Harm Your Credit Score?
No, the only way you can harm your credit score is by missing payments, making payments late, going over your credit limit or having poor credit utilization.
Experian boost cannot do any of these things, nor will it report any of these that are not already present on your credit report.
Also read: How To Prepare Your Accounts For New Hires
How Do You Get Experian Boost?
We'll now take you through the process step by step to help you understand how it all works.
Application
All you need to do is login to your Experian account and click the button that says "start for free". If you cannot see this, you may be able to Google it and follow the links to direct you to the right place.
Provide Access To Your Bank Account
As you can expect, Experian cannot report your payments unless they are able to see them. Therefore, in a very simple and straightforward way - all you need to do is provide Experian access to your checking account.
After you've applied through the step above, Experian will request access to your bank and provide you a list of banks. Select your bank from the list.
Next, your bank may ask for a security check such as a text, email, phone call or app identification to prevent fraudulent access.
Be careful not to get these steps wrong because you may be locked out of using the service if you type any details wrong.
Additionally, be wary of the browser and device you are using. Many people have experienced problems using iOS Safari when going through the above processes. We recommend doing this on your personal computer and using a browser like Chrome.
Also read: 12 Best Finance Podcasts For Your Savings
Experian Searches
Now, Experian will seek out eligible utility accounts that can be included in the boost process. These may include:
Gas

Electricity

Cell phone

Landline telephone

Internet

Cable

Satellite TV

Water

Waste
After Experian has done this, you will be given the option to select the accounts you want included on the report.
If you have never missed a payment and have been very responsible with all of the options that Experian have discovered - it is worth allowing all of the selections to be included.
However, if you have missed a payment or defaulted on any of these, you may not want to include them.
This is because, whilst Experian cannot report missed payments or defaults etc. the history may appear as incomplete and this is a red flag to lenders, despite not being a hard hit on your credit report.
Also read: 11 Best Personal Finance Books
Experian Calculates A New Score
After Experian has been given access to all of this new information, it will now calculate a new, more accurate credit score.
However, it's worth noting that not all credit scoring models will include utility company payments into their calculations - so you may not see a huge boost.
Having said this though, any credit scoring models that do value these payments will show a positive boost.
It's also worth noting that Experian can only boost your Experian credit report and cannot affect any other credit reports from other reporting agencies such as TransUnion for example.
Keep Up To Date
Most checking accounts from banks will require Experian to request access every month. Whilst this can be frustrating, it does not take too long to do and can be highly beneficial if you continue making regular payments.
However, if you do continue to allow Experian access, it will automatically look and assess your credit score based on your utility payments from the previous month.
It's important to point out too that you can remove certain accounts from your Experian boost review at any time during the month and you can even delete this service if you so wish.
The Pros Of Using Experian Boost
Experian boost has many advantages to it but it's not without its drawbacks. It's worth looking at these in closer detail.
The advantages/pros include:
It's free to use

There is an average boost to your credit report of around 14 points - which can make a huge difference

It can benefit credit files that are thin or lacking details for those who may wish to apply for credit in the future

Late or missed payments are not included in Experian's reporting
The Cons Of Using Experian Boost
As we mentioned, there will always be drawbacks to services like this, despite the clear advantages to using it. These include:
Security conscious people will be unhappy about handing out access to their personal financial information. Especially giving access to their checking account.

Experian boost only benefits your Experian account and cannot help with other credit reporting agencies

If you pay some bills with your credit card, you will not see as much of a boost to your credit score using this service as you may have. This means you have to pay for your bills using your checking account.

You must already have a credit file

You must have an Experian account

Some lenders may not take this boost into account anyway, especially if they use other credit reporting agencies
Is The Service Worth It?
Absolutely. Experian boost helps the large majority of people. If you have a long and positive credit history, you will likely see an extra boost which is always great.
Additionally, if you have a limited credit history, this can get you on the ladder and help push your credit score up for when you want to formally apply for credit.
Perhaps the biggest benefactor of this service though are the people who are on the line between poor and fair, or fair and good.
With a 14 point average boost, your credit score classification can be upgraded and this can mean a world of difference between interest rates or even being accepted for a line of credit in the first place.
Is It Safe To Give Access To My Checking Account?
If you've followed all the steps correctly with Experian and used a safe device and safe browser, then yes - absolutely it is safe to provide Experian access to your account.
However, you have to be aware that there will always be cyber criminals out there that are trying to access your account and may use fraudulent Experian accounts to access your details.
Additionally, if you are using an unsafe browser or unsafe device - you run a real risk of having your personal financial information compromised. So, whilst the service is safe, you have to access it in a safe way.
The Bottom Line
Experian Boost can be very beneficial and we cannot see many things wrong with the service. It's highly recommended as long as you do everything safely!
If you haven't got the most efficient way to produce pay stubs for your employees, check out the pay stub maker today. It is so easy and convenient!
Create Your Paystub in 2 minutes