10 Free Bookkeeping Courses You Need to Know About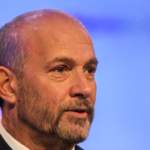 By
James Wilson
Jan. 10, 2023
No matter how big or small a business might be, having someone with financial knowledge that is able to act as a bookkeeper is absolutely essential to avoid any troubling financial situations.
Bookkeeping isn't the easiest profession in the world, as you need to be able to manage a lot of numbers and financial details confidently and effectively. That being said, if you are able and willing to learn, bookkeeping is a skill that you can definitely learn for yourself.
There are various courses available both online and in-person that offer a range of bookkeeping skills- from the absolute basics to more advanced practices-, though a fair amount of these courses will charge for their service.
That being said, there are plenty of excellent bookkeeping courses available that are completely free, which we are going to be looking at in this article. Let's get started.
Also read: Can I Pay Off My Mortgage Early?
Run by an ex-university accounting instructor named Harold Averkamp, AccountingCoach is a very useful online course that can aid you with learning everything you need to know about the fundamentals of bookkeeping, whilst also teaching you about core concepts in a way that makes them easier to grasp.
The simplification of complex topics makes for a wonderful bookkeeping learning tool for people of all abilities.
A useful search bar helps the user to find certain topics and whilst there is a paid option, there are also free lessons.
That being said, you will have to pay the membership fee if you want to receive the ten certificates of completion that the course offers.
Offering both video training and written training, Free Bookkeeping Accounting is a website managed by Sam Morton, who also has a YouTube channel wherein his free bookkeeping videos can be found.
The course offers topics that range from Excel basics to credit control, business planning, and more, as well as training for well-known software used for bookkeeping such as QuickBooks and Sage Accounts.
Also read: What is a Bridge Loan?
You can find plenty of free finance courses on OpenLearn University, but their eight-hour free Introduction to Bookkeeping and Accounting course is perfect for those looking to understand everything they need to know when it comes to the fundamentals.
The course focuses on double-entry bookkeeping and how it connects to the profit and loss statement as well as the balance sheet.
As well as that, the course covers topics such as accounting for organizations, managerial accounting, and the essential numerical skills needed to bookkeep.

DWMBeanCounter
Run by Dave Marshall, the Bean Counter website has a few different bookkeeping and accounting courses, with his main course being So You Want to Learn Bookkeeping!
All the learning materials on his websites are free, but you have the option to buy his CDs and e-books if you want to enhance your learning whilst not online.
Dave has a laid-back, fun approach to learning, so this is definitely a course for those who benefit from a more relaxed teaching style.
Also read: Checklist For Moving Into Your New House
There are a whole host of free bookkeeping and accounting video training courses to be found on Alison, with some of the options available including payroll basics, sales and purchases, accounting basics, and different bookkeeping software.
Although it is free, you will have to deal with constant advertisements. That being said, a one-off fee of $100 will remove all the ads for you.
If you want your digital certificate, you will have to pay $25, but you are able to share your achievement on social media such as LinkedIn without having to pay.

Future Learn offers an extensive course- Bookkeeping for Personal and Business Accounting-, which covers various topics such as numerical skills, financial reporting, financial accounting, double entry bookkeeping, and more.
If you want your certificate, you will have to upgrade to the paid version. You'll also need this upgrade if you want to take the available tests.
If you aren't fussed about the tests or certificates, this is a great course that offers over a month worth of learning for free.

The FreshBooks accounting software offers a free partner program to allow those looking to learn a chance to do so quickly with the use of the FreshBooks software itself.
The program offers a range of resources and tools as well as ongoing skills training, personalized education opportunities, and dedicated support.
The course also gives you the opportunity to be added to a partner directory, where you can be matched up with FreshBooks customers once you have the necessary skills.
Also read: How to Apply For a FHA Loan?
The ACCA (or the Association of Chartered Certified Accountants) has various free courses available on eDX, including a free Introduction to Bookkeeping course that lasts around thirty to forty-eight hours.
These are flexible choices of courses that are self-paced, allowing you to learn in your own time (although there are specific dates that courses will end).
There are intermediate courses that you can move up to as well once you feel confident enough, and you have completed the beginner course.

If you are looking for a quick bookkeeping course, the SBA has a thirty-minute free training course that introduces you to accounting and bookkeeping, wherein you will receive a free course completion certificate via a PDF.
A few of the topics covered in this course include income statements, bookkeeping accuracy, and cash flow statements.
Also read: Pay Rent With a Credit Card
This final website is more of a tool to find more bookkeeping courses rather than a course itself!
Courses from the likes of the National Bookkeepers Association and the National Association of Certified Public Bookkeepers are available on Learn.org, and you can even filter your search by your level of education, the bookkeeping subject you are most interested in, and where you want to attend your class.

Final Thoughts
So there you have nine free online courses as well as one handy resource that will help to find the most suitable online bookkeeping course for you depending on various factors.
Whether you are new to bookkeeping or looking to hone your skills, you are sure to find a free course that suits your needs with our handy list.

A free paystub generator is a great, affordable way to create custom paystubs.
Create Your Paystub in 2 minutes