Learn How To Make Money Online Fast From Home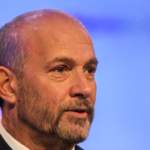 By
James Wilson
Jul. 15, 2021
I'm sure you've heard a lot about how to make money online in the last few years. There are so many options out there that it can be overwhelming! It seems like everyone's got a different answer for how to make money online fast, and some of them sound really sketchy. Don't worry, we're here to help you figure out what will work best for you and your specific needs!
Here are our top picks for you when it comes to making money online fast from home.
Become an Influencer

Blog

Social Media

Affiliate Programs and Sponsorships

YouTube Videos

Launch an Online Shop

Print-on-Demand

Dropshipping

Become a Reviewer

Freelance

Join Survey Sites

Sell Unwanted Items

Become an Online Tutor
If you're looking for ways to make money online or want some tips on how to fund your next vacation with a side hustle, read on. For many people, the idea of making money from home is extremely attractive. If you don't have the time to sit down and research, this blog post will show you how to make money online from home fast!
Become An Influencer
You may have seen a few influencers on social media platforms and online. Although becoming an influencer isn't necessarily easy, it certainly is a great way to make money online! To make money off influencing, you can charge for sponsored posts and content, affiliate links, event appearances, speaking gigs, and you can even go on to make your own products, podcasts, or books.
It may seem like only reality stars, celebrities, and athletes are ruling the influencer industry, but anyone can become one. To become an influencer, whether that's small or large, you'll need to build a following and a good reputation for yourself - here are some ways you can build yourself as an influencer:
Blog
Blogging is a great way to start influencing without putting yourself on the stage of social media. You can easily start a blog for free, or you could pay to create a professional site - it's entirely up to you! Once you've made your blog, you'll have to post regular content about things you enjoy or are knowledgeable about. You can use social media and search engine optimization to boost your blog's viewings, too.
Once your blog starts to gain some traffic, you can start charging for things like guest posts, affiliate links, and reviews. Not only do you get to make content on stuff that interests you, but you can get some major cash from it, too!
Social Media
At some point, if you're serious about becoming an influencer, you'll need to have a social media presence. If you already have a few thousand followers on platforms like Instagram or Twitter, you could already start making easy money! Brands are always on the lookout for ambassadors and influencers to help promote their products or services. Some brands will offer free products, but some also offer cash payments for simple things like Instagram posts.
Affiliate Programs And Sponsorships
Some brands offer ambassador programs for influencers, where you get your own personal affiliate link. You can pop this link on your social media bio or share it; you'll then get a percentage of the sales made through your link. You can also share this on your blog if you have one.
Also read: 7 Best Ways To Invest Money Wisely
YouTube Videos
If you're looking for how to make money online without paying anything, creating a Youtube account is a great strategy and will increase your influencer status. YouTube is one of the best platforms for growing a social following - in fact, most non-celebrity influencers gain their first glimpse of fame on YouTube.
Like blogging, all you need to do is start recording videos on things you enjoy or are passionate about. If you're happy being on camera, whether you're recording yourself or getting a cameraperson, you shouldn't have a problem uploading content onto YouTube! Before you can start earning from YouTube videos, you'll have to hit the eligibility requirements of the YouTube Partner Program.
Once you've got into this program, you will be able to earn money on the ads on your videos per 1,000 views.
Launch An Online Shop
Want to know how to make money online fast? Launch an online shop! You don't need to be an expert in business to create a successful online shop. Here are some things to consider if you're going to launch a shop online:
Print-on-Demand
If you have some sort of artistic talent, print on demand is perfect for you. Artists and graphic designers who enjoy creating logos, designs, or even just doodles can profit from their creative minds. You can use a print-on-demand platform like Teespring to put your custom designs onto white label products.
If you want to know how to make money online without paying anything upfront, print-on-demand is the way to go! There are no upfront costs, and all your products are produced on-demand, which means you don't have to source any inventory upfront, either. All you have to do is create a design and choose what products you want to put your design on - T-shirts, mugs, badges, stickers, etc.

If you need help with designing, you can use platforms like Canva or InDesign to create your masterpieces. You set the prices of your products, and when you make a sale, you keep the profit.
Also read: Freelancing As A College Student
Dropshipping
For those wanting to know how to make money online for beginners, dropshipping is one of the most effective money-making strategies. Dropshipping is where you don't hold your own inventory. Instead, a third party will keep your stock and then process, fulfill, and ship all orders to your customers for you. Dropshipping is popular with beginners and startups as the costs are minimal and the process is easy.
If you plan on dropshipping, you can often fill your online shop with trending products and accessories for more popularity. Things like jewelry, beauty, personal care items, and homeware products are all top trending items that can be easily drop shipped.
Become a Reviewer
Becoming a reviewer is another option for how to make money online fast, and it's super easy to do once you know how to do so!
Also read: The Ultimate Guide To Setting Up A Home Office that Works for You
Apps
That's right - people actually get paid for texting and reviewing apps! Before any app is launched, it's common for businesses to ask for testers to make sure everything works and is easy to use. You can earn a bit of extra cash by reviewing and testing apps from the comfort of your home. Of course, you'll need access to the internet and some form of smart devices like a phone or tablet so you can download the app.
Platforms like Ubertesters can find you apps to test and review for cash, so you can sign up to start earning!
Music
If you're into your music, becoming a music reviewer will be a dream job for individuals searching for how to make money online from home. While you don't get an awful lot of cash, you'll be able to listen to music and get paid! You can sign up to find review requests for all artists offering this service.
Products
You can earn money and/or free products if you choose to become a product reviewer. While this form of money-making is great considering the small amount of work you have to put in, it's not a solid source of income, so if you're looking for something full-time and permanent, this isn't it. As a product tester and reviewer, you'll be given products (sometimes for free to keep) which you will have to test thoroughly.

Once you've tested the product, you'll then have to give genuine feedback to the company. Rules and guidelines vary from business to business, so you'll have to read the terms and conditions to see which product testing and reviewing jobs offer money or free products. To avoid signing up for scam product reviewing jobs, it's best to look for testing and reviewing programs directly on a brand's site.
Freelance
You can do so many things as a freelancer and still make great money! If you love writing, you could consider freelance content writing. If you're artistic, you could try being a freelance graphic designer. Whatever skillset you have, there's a chance you could turn that into a freelance business. You can use online freelancing sites like Fiverr or Upwork to get yourself known in the freelancing world, then work your way up from there!

These kinds of sites are great for getting your foot through the freelancing door and making connections, but for these perks, you do have to pay - most freelancing sites will take a percentage of your earnings.Just remember to make your profile and services look as enticing as possible, and be sure to deliver your work on time - the more good work you do, the better your ratings will be and the more likely your clients are to refer a friend or come back for more work!
Join Survey Sites
If you want to know how to make money online for beginners, paid survey sites are a good call. It may sound too good to be true, but you can earn vouchers, coupons, or even real cash from filling out surveys online. However, it's not all rainbows and sunshine; surveys can be as cheap as $1 to fill out, so you may need to blast through a lot to make decent money.

Businesses will often use surveys to better understand their customers and find out what the public thinks of their brand. These surveys will usually be placed on third-party market research sites like Swagbucks. You just need to create an account and start filling out surveys to start raking in the cash!
Sell Unwanted Items
While this isn't something you'll be able to do professionally for a living, it's an easy way to earn some quick cash online without needing experience. Have a cleanout of your entire home - go through your wardrobe, under your bed, anywhere where you store items! You can use platforms like eBay or Depop to sell your unwanted items but be careful of seller fees, as some selling sites will take a percentage of your sale.
Try to make your items look good - for example, if you're selling unwanted clothes, give them a clean and lay them out nicely for photographs.
You can also sell things like games, DVDs, laptops, and second-hand phones too, so you don't have to stick to selling your old sweaters! If you heeded the advice above and decided to try your hand at product reviewing, you could double up on your money by selling your tester products - any free products that you've been given to test (that don't need to be sent back) can be sold on if you no longer want them!
Become An Online Tutor
You can only really become an online tutor if you have the knowledge and skills to back yourself, so keep that in mind. To become an online tutor, you'll need to create an account with online tutoring sites like Studenomics - you'll then input your skills and basically try to sell your services through your profile!

If you've got any qualifications or high-grade averages in certain subjects, you can disclose that on your profile to make you more desirable to clients. As online tutoring doesn't involve any physical meets, you'll have to use video call software and general phone calls/emails to work with the individuals you're tutoring, but you'll still get paid the same!

In fact, you can choose when you want to work and how much you want to charge for your services. Focus on tutoring in your field of expertise; maths, English, science, and languages are all sort after tutoring subjects. While you don't need a teaching degree, this will probably get you a lot more work. If you're an expert on a topic, tutoring may be the right platform for you to make money fast!
Conclusion
If you're looking for ways to make quick money from the comfort of your home, one of these suggestions should suit your taste. Whether you've got a few hours after work or want to start a new side hustle while away at college, there are plenty of legit ways to make money fast online without needing any special skills and qualifications! Keep it legit and stay away from making fake illegal paystubs!
So if you find yourself in need of some extra cash quickly, it's time to get started with one (or all) of these ideas - just don't forget to keep tabs on your earnings by using a paystub generator. What will be the next idea on your list?
---
Frequently Asked Questions
To become an online tutor, you'll need expertise in a subject, a reliable internet connection, and a platform to teach on. Create a profile on tutoring websites, or set up your own website to promote your services.
To start affiliate marketing, choose a niche, research potential affiliate products and partners, sign up for an affiliate program, create content and promote the products, and track your sales and commissions.
To promote your online business, use a combination of social media marketing, email marketing, search engine optimization (SEO), and paid advertising.
Dropshipping involves selling products online without holding inventory. When a customer places an order, the order is forwarded to the supplier, who then ships the product directly to the customer.
The time it takes to start making money online varies depending on your chosen method, skill level, and dedication. It can take weeks, months, or even longer to see significant income. Consistency and persistence are key.
While it's possible to start making money online with little or no investment, investing in your skills, tools, and advertising can increase your chances of success and potentially speed up your earnings.
To start a successful blog, choose a niche, create quality content, optimize your posts for SEO, engage with your audience, and promote your blog on social media and other platforms.
Some popular choices include affiliate marketing, freelancing, online tutoring, blogging, dropshipping, and selling digital products.
The skills required for freelancing depend on your chosen field. Common fields include web development, graphic design, writing, and social media management. Develop your skills and create a portfolio to showcase your work.
Some popular digital products to sell online include ebooks, online courses, stock photos, printables, and digital art.
Create Your Paystub in 2 minutes