Kikoff Credit Review: How Does It Work and Is It Worth It?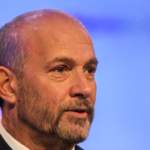 By
James Wilson
Dec. 25, 2022
Kikoff has a fantastic concept which used to be available, however at this time - it is not exactly clear if you can still apply for it.
Nonetheless, it's worth looking at what this concept is/was and how it might work for you. Essentially, it works as a line of credit that consistently revolves and allows you to buy things through their stores using installment style payments.
They do not request any additional interest payments or extra fees and then all the payment and purchase activity is reported directly to the major credit bureaus.
Sounds good right? Well, it is not without its drawbacks - so we've decided to write this comprehensive review of Kikoff credit.
We'll look at what this product is, how it works and whether you should consider applying for it.
So, let's dive in for more.
Also read: 11 Best Personal Finance Books
What Exactly Is Kikoff Credit?
Kikoff credit accounts act as a tool for you to build your credit in a non traditional way. Typically, if you do not have funds to make a purchase for a product or service right away, you'd use your credit card.
A credit card is a fantastic thing to have for this if you can manage it correctly. However, not everybody can apply for a credit card successfully. This might be due to a poor credit history, lack of credit history or simply a lack of knowledge.
Kikoff offers a revolving line of credit worth $500 which you can get without having to apply for a credit check - as a result, your credit score is not impacted negatively through a hard check.
Even though you may still carry a balance, you will not be charged interest fees or additional fees for using the service.
Having said this though, you will still need to pay for the monthly subscription fee to use the service itself.
To clarify this, you do not need to pay any interest but you will be expected to pay for their monthly "membership", which for some is much more simple to do.
As Kikoff will report all of your payment activity directly to the credit bureaus, your credit report will benefit positively if you are able to manage your credit correctly.
Much like traditional credit cards or other lines of credit, if your credit utilization is low, your payments are made on time and you do not miss payments, you can expect to get the most out of this service.
However, conversely - if you do not manage this line of credit sensibly, you will likely see negative impacts on your credit score.
This may all sound fantastic, but it doesn't allow you to save any money or finance anything in ways that other options do. Additionally, due to the vagueness of this product - it's not entirely clear what you can use their credit for.
It's also worth noting that it can take about six weeks for Kikoff's reports to show up on your credit report. This is because they report to the credit bureaus at the end of the month and then it takes another two weeks for the bureaus to make their new information process.
So, at a glance - this product:
Acts as a revolving line of credit

Acts similarly to a credit card

Allows $500 worth of credit

Is unclear what the credit can be used for
Also read: 12 Best Finance Podcasts For Your Savings
How Do You Sign Up For Kikoff Credit?
Unlike applying for traditional credit cards or other lines of credit, you wouldn't call this a credit check. Instead, this is more of a signing up situation rather than applying for credit.
As there is no credit check, almost anybody can access this line of credit. As long as you have the following things, you should be successful:
An address in the United States

Proof of social security number

Proof of name and email address

You do not live in Delaware or Indiana
Also read: Cost Of Living By State In USA
How Do You Use The Kikoff Account And Store?
As soon as you have completed the sign up process, you automatically have access to their online store. However, it's still unclear exactly what you're allowed to purchase.
There have been reports that you can purchase e-books via their store, so you can expect to make small purchases each time.
As you can imagine, Kikoff will not report the purchase history and balances until you have made a transaction through their store - and then this will take an additional six weeks to appear on your credit report.
Once you've started making purchases, you will start to build your payment history and credit utilization percentage. It is then that you have to consider your approach.
The ideal credit utilization is around 10% which is $50 with the Kikoff account. An average e-book is around $10, so this should be relatively easy to do.
As Kikoff allows you to make payments in installments, the perfect scenario would be making a $10 purchase and making 5 payments of $2 - without making additional purchases.
Also read: How To Manage Personal Finances
Who Do Kikoff Report Your Transaction History To?
According to Kikoff, they report to Experian and Equifax credit bureaus. What is particularly strange here is that they do not report to TransUnion unless you use their credit builder loan - but there is little further mention of this product.
What is important to note here however, is as they do not report to TransUnion - you can only expect your Experian and Equifax credit reports to be affected. This might be a problem if you try to apply for credit in future.
This is because lenders do not all use the same credit reporting agency to get an indication of your credit management. As a result, if you have limited credit history and you have made positive changes using this Kikoff product - you still may be limited to specific lenders.
Sometimes, you can see which credit reference agencies a lender will use, so always be aware of this when you are applying for credit.
Also read: Independent Contractor Pay Stub
Can I Cancel My Kikoff Account?
As there is no fee for using this model, besides making your requested payments, you are probably better off not canceling it.
This is because your FICO score is made up of around 15% of your credit card history and usually the longer an account has been open, the better.
As a result, you could leave this account open and reap the benefits of having a long standing line of credit.
Additionally, due to the difficulty of spending $500 for ebooks, you might find it beneficial to make $10 purchases every so often and make the $2 payments to build your credit without seeing a huge hit to your checking account balance.
However, if you need to cancel or want to cancel - you can do so. Unfortunately though, they do not have a telephone number so you will need to email their customer service team.
Are Kikoff Well Reviewed?
It depends on where you look. However, there are seemingly common themes from their reviews via different avenues.
What we've noticed is many complaints of users that claim that Kikoff have placed charges on their account, despite the fact they have not applied for Kikoff's credit.
This is the major problem with their model. As we mentioned earlier, it is not a formal application process, it's more of a signup process.
As a result - almost anybody can sign up on your behalf if they have some basic details of you.
Having said this though, many reviewers claim to love this model of credit and have reaped the rewards of it.
What Are The Pros And Cons Of Kikoff Credit?
It's worth us looking at all of the pros and cons of Kikoff credit at a glance and see if you might benefit from the service.
Pros
No credit check required

No interest charges or additional fees

You can make installment payments

The signup process is easy

Huge credit limit allows for simple credit utilization

Keeping the account for a while may benefit your credit score
Cons
Security is very lacking

It's easy to forget about having this account

Limited things you can purchase

It's a very vague service

There are different products that may benefit you better
So - Is It Worth It?
We can see many good aspects of this type of credit building account and it's pretty simple to use and control.
So, overall there are probably more pros to having this account for the purposes of your credit score.
Having said that, there are other options like Chime which might be better for you, so think about your options before deciding.
The Bottom Line
Kikoff credit is a very simple way to give your credit score a little boost, but it is not for everyone. Hopefully this review has helped you decide if you might benefit from this or not.
Good luck!
While on the subject of your finances it is vital that your pay stubs are also in check. Our paystub generator will make sure that they are.
Create Your Paystub in 2 minutes