Self Credit Builder Loan Review | No Credit Check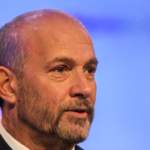 By
James Wilson
Sep. 26, 2022
It has been really difficult in the past to find a credit builder loan that you would qualify for, but now, with the Self Credit Builder loan, they are available to so many!
Also read: 11 Best Personal Finance Books
Who Are Self
James Garvey founded the company Self Lender to allow people to develop a credit history for the first time, without having to qualify for complicated loans and credit cards. Self Lender has since changed their name to Self. The company is Texas-based and it offers a credit builder loan to anyone who wants it. The loan is given in a completely different way to traditional loans, and you don't see any of the money until you have finished paying off the loan.
Overview Of Self Loans
If you have a damaged credit history, you are likely to be looking into these loans to improve your credit history to allow you to sign for a mortgage or take out a regular loan. There are many different options available for the amount of money you wish to pay each month. You will make a payment every month of under $20 for either 12 months or 24 months and then at the end of this payment period, you will be given the amount you have paid in back, however the interest rate will be taken off the amount of money you will receive back, as will some charges for the company.
This works in a similar way to making savings via a savings account, but you can't access your money throughout and you will have to pay some interest and fees.
In return, you get the benefit of having the company report the payments you have been making to the credit bureaus to ensure that your credit history is improving. It is the consistency and length of your payments that will help to improve your credit score.
Also read: 12 Best Finance Podcasts For Your Savings
Is It Easy To Sign Up?
It is very easy to sign up and get yourself a Self credit builder loan. It takes less than 5 minutes to complete the process and you will be making payments in no time! First you will have to fill in your information. When you sign up, you will be presented with 4 monthly options. You can pay $25 a month for 24 months, or there are different options to choose from.
You pay an upfront $12 fee which you will not see again, this is an administrative fee. You will then get 12 monthly payments on top of this which you will receive back at the end. There will be a fee taken off this.
After you have chosen your payment option, you will have to select an account where you can get your payment taken from. You can choose your checking account, or any of your credit or debit cards. You can always change your payment method at any time if you decide you want the payment to come from a different place.
Also read: Cost Of Living By State In USA
Who Qualifies For A Self Credit Builder Loan?
It is very easy to qualify for a Self Credit Builder loan. All you need to qualify is the following:
Be 18 years of age or older

Be a U.S resident

Have a Social Security number

Have either a bank account, debit card.
Breakdown Of Fees
There are a few fees that you will be charged if you take out a Self credit builder loan. While they don't add up to too much money, it is important to be aware of what you are being charged for and how much.
Administrative fee. This is non refundable and will be paid when you open your account. It is usually between $12 and $15 dollars.

Interest. You will be charged both interest and APR on your accounts. You will be told the exact amount of this at the beginning of your sign up process.

Late fees. You have 15 days to pay the amount past the payment due date, but after this you will be charged a late fee of 5% of your monthly amount.
Also read: How To Manage Personal Finances
Pros Of Self
There are many good aspects of the Self credit building loan.
Improves Your Credit Score
Having the payment history on these loans can really improve your credit rating. As long as you make your payments on time, and ensure that you are able to afford the payments, you will be able to improve your credit score loads! By improving your payment history, you are also improving your credit score.
No Credit Check Needed
If you are taking out this loan, it is likely that you are looking to improve your credit score. If this is the case, you won't be able to pass a credit check or you might struggle to pass. Thus loan does not require a credit check, meaning almost anyone can successfully get the Self credit building loan to improve their credit score.
Helps You To Save
While this is in a roundabout way, this loan will help you to save, as at the end of the year (or two years) you will get back most of the money that you put in, meaning you will have saved that money. However, Self does take a fraction of this money for administrative costs, and they charge some interest, which means you take back less than you would if you saved the money yourself.
Also read: Independent Contractor Pay Stub
Can Cancel Anytime
If you feel like you are struggling to make the payments, or your circumstances change, it is very easy to leave the payment plan. You just have to let them know and make sure that you contact the customer service department. Make sure the plan is actually cancelled before you stop making the payments. You will then receive the funds you have paid in after 7 to 10 days.
There is no cancellation fee for closing your account early, but there is a withdrawal fee of $0.54
Friend Referral Program
There is also a friend referral program, where if you refer your friend you get some benefits. Upon a referral of a friend, you will earn $10. You will get this after they have paid their first amount.
Cons Of Self Credit Builder Loans
Interest Rates
You will pay some interest on the loan, meaning that you will lose some money along the way. If it is your only option to improve your credit rating, however, then it is a good way to do it.
Small Loan Amounts
The payments that you make on a monthly basis are never very high, so you won't actually be making many different payments.
Can End Up Hurting Your Credit Score
If you make any payments late, or you miss any payments this could end up negatively affecting your credit score. Make sure that you're choosing a payment plan that you will definitely be able to afford.
Late Payment Fees
There are also fees in place for late payments, so if you don't make a payment on time you will also lose money on this. It is best to avoid any late payments as this can cause big problems for you in the long run.
Frequently Asked Questions (FAQ's)
How Quickly Will You Build Credit With Self?
This varies from person to person, and depends upon your credit score when you start with Self. It will also depend on how many payments you make of what amount. The amount of time it takes to improve your credit score will also depend on how successful you are at managing your existing credit history.
Can I Pay Off My Self Credit Builder Payments Early?
You can, and you can close the account at any time, too. However, this will have an impact on your credit score. In order to pay off your account early, you will have established less payment history, meaning that your credit score will not have improved too much. It is better for your credit score to continue the payments until the end to establish this payment history.
What Is The Self App?
The App is a great way to manage your account, to ensure that you are making your payments on time and are paying the correct amount. The app is available on iOS and Android. The website will also show you all this information in the 'My Account' section.
Do You Get Money From Self?
You don't receive money directly from a Self credit builder loan, as it is not a regular loan. You will get the money that you paid in back at the end of your payments, but you will not get your fees and interest back.
Final Thoughts
So, while Self credit builder loans may not be for everyone, they are very good at what they claim to do. If you're looking to improve your credit rating, you will succeed if you use the loan correctly! Just make sure that you are making your payments on time as you don't want to end up damaging your credit history further!
Our pay stub maker is a simple way to generate pay stubs online and it is very user-friendly.
Create Your Paystub in 2 minutes