Quick Guide To Starting A Virtual Bookkeeping Business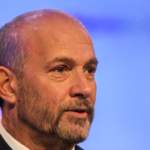 By
James Wilson
Jan. 22, 2023
Kudos to you if you're looking into starting your own virtual bookkeeping business - you know a good opportunity when you see one.
But now you need to know how to go about things to get the business off the ground. And the purpose of this article is to lay out exactly that, briefly covering the main points, putting you in a position where you have a clear plan going forward.
For the purpose of this article, we're going to assume that you have already taken your bookkeeping training and attained the relevant qualifications. We'll also assume that you've already come to the conclusion that this is the right career move for you.
Also read: Can I Pay Off My Mortgage Early?
Have A Solid Plan In Place Before Setting Up The Business
Some guides to starting a business start with all the legal stuff, as in deciding your legal entity and registering your business and so on. But that's not the first step…
The first step is to really know your industry and decide what specific services you want to offer and how much you 're going to charge for your various services.
You need to really do your homework. But don't worry, it's easy…
You should join online communities in the industry (you might want to try the Fishbowl app, for example), and general professional communities (such as LinkedIn). Don't be hesitant about asking questions, just ask away.
You should also go online and look at your competitors and see what they are offering their clients and how much they charge.
But the preparation does not end there. Your next step is to formulate your business plan. You will find some excellent resources online on writing a business plan.
Your business plan will clarify what funding you will need to start your business, and how much profit you will make in the first year and beyond.
It is only when you have a good business plan that you will be able to apply for funding for your business.
Even if you intend to fund the business personally, it's still worth preparing a business plan, so you are clear about costs and profits before you start.
Also read: What is a Bridge Loan?
Tackle The Legal Aspects Of Starting A Business
Then, when you know exactly what your plan is, you can attend to the formalities.
You will need to decide on the business name. Most business owners base their company name around their surname and the services they offer.
Alternatively, you may wish to go for something that's unique and memorable.
You also need to register your bookkeeping business as a legal business entity. As well as getting the required business licenses and permits for businesses in your particular state.
You have to set up your business tax ID and the filing of your business federal and state taxes.
You need to cover your back in the (hopefully unlikely) event that something will go wrong. By which I mean that you should seek appropriate business insurance.
Then you will be in a position to apply for funding if you decide it's required.
Also read: Checklist For Moving Into Your New House
Prepare Your Workstation: Hardware, Software, And More
You will need a strong Wi-Fi connection, a good laptop and accessories (you may want more than one monitor and a mouse).
You will need your preferred bookkeeping software. Choose something that falls in line with your service offering. You may choose to use the same software that you used during your bookkeeping training. You might want to use Sage, perhaps.
You will have to decide how you intend to back up your files. This means that you either back up your files on an external hard drive, or choose a secure cloud storage service.
You will need other software besides your bookkeeping software. You will need communication apps such as email, or preferably in this day and age, video conferencing software, such as Zoom. You may also wish to acquire spreadsheet software, such as Microsoft Excel, to keep your own records.
Your work area should ideally be free from distractions, and in a room that's away from anyone else sharing the building.
It is also good practice to have set hours each week when you can expect not to be disturbed by family matters.
Also read: How to Apply For a FHA Loan?
Promote Your Virtual Bookkeeping Business
If your virtual bookkeeping business is to have any credibility, you will need to have a company website.
You will also need to buy an appropriate domain name for the business and pay for website hosting.
You can either hire a web designer to create your website for you for a one-off fee, or alternatively you can use an online website builder.
I would argue that it's better to use a simple website builder, such as WordPress or Wix. That way you can customize your website, and make changes to the website whenever you want at no extra charge.
Your website should have a company logo and matching branding. You can find someone to do your logo design for you online for a minimal fee.
It's also a good idea to have a presence on social media apps. Particularly Facebook and Twitter. The idea behind this is to engage your audience and draw attention to your brand.
You need to build your presence in the relevant online communities, such as LinkedIn, and also hit up local networking events as well.
You should also seriously consider paid ads to promote your business. This is a much easier method of drawing attention to your business than a lot of the other marketing techniques, such as writing a blog on your website, which is something that you won't have time to do once you get enough clients.
Wrap Up
At this point, you should now be aware of all the steps required in starting up a virtual bookkeeping business. Admittedly it is a lot of work, but if you have the skill set and the right circumstances, you can not just make it work, but be successful, and start raking the money in.
A free paystub generator is a great, affordable way to create custom paystubs. So check ours out today!
Also read: Pay Rent With a Credit Card
Create Your Paystub in 2 minutes