What Are The 5 Most Important Things To Look For When Buying A House?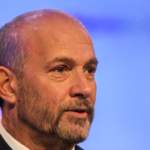 By
James Wilson
Aug. 17, 2021
There are 5 things that you need to consider when getting a house.
Your Monthly Costs

Transitional Costs And Future Budgeting

Property Abstracts And Surveys

Your Credit Score

Hiring An Experienced Buyer Agent

If you're thinking about buying a house, it's crucial to know what your responsibilities will be. There are many things to consider when buying a house. This blog post will cover 5 of the most important factors when buying a house so you can make the right choice for yourself! If you are thinking of buying a house, there are some important things to consider before making that all-important decision.
You'll need to think about the monthly payments, the mortgage rates, what's included in your down payment budget - and that's just for starters! While everyone's situation is different, most people want some guidance and tips on what to expect. The following 5 points are things to consider when buying a house that everyone should follow no matter what your experience!
5 Things To Consider When Buying A House
Your Monthly Costs
Estimating your monthly costs is one of the major things to consider when buying a house for the first time. Before you make the huge decision of purchasing your own home, you'll want to make sure that you can afford the repayments. It can be easy to miscalculate the costs of owning and living in a house, especially for first-time buyers.
Usually, when buying a home you will pay mortgage repayments, utility, tax, broadband, insurance - and that's not including your other personal bills and spending! It's a good idea to try and work out all these costs so you can calculate how much of your monthly wage will be going towards your home. A general rule is to try and keep housing expenses below 28% of your monthly gross income.
A simple way of working out your costs would be to collect quotes or rough estimates for your bills (including your mortgage, homeowners insurance, and property taxes) and then deduct that from the wage on your monthly paystub. Try out our paystub creator today. Another thing you can do to help estimate your monthly costs is to work out your debt-to-income ratio (DTI), as your income needs to be higher than your bills for you to live happily.
Working out your DTI will also give you a rough idea of what you can and can't afford, which should whittle down the list of potential properties you wish to view. Your DTI is the amount of your monthly gross income that goes towards paying your bills and other financial obligations, so that covers both house bills along with personal payments like car costs, credit cards, loans, and other debt payments.

You'll want your DTI to be 36% or below to qualify for a mortgage, as it shows that you have extra money available for any emergency expenses. If you're looking at moving to another state, you should check the cost of living in your desired state to see if the location move is feasible.
Also now: 12 Best Finance Podcasts For Your Savings
Transitional Costs And Future Budgeting
House-hunting isn't easy. Sometimes moves can go as quickly as one month, while others can end up taking several long and tedious months. The best approach is to prepare for the worst-case scenario when it comes to transitioning from one home to another. If you're a first-time buyer, you won't have any transitional costs to worry about, so this only really applies to those who are already renting housing.

One of the many things to consider when buying a house as a renter is your current lease. The problem with trying to purchase a house while you still have a lease is that you could potentially end up paying double the rent if you don't time your move perfectly - and let's be honest, it's almost impossible to time your move.

Some movers will start looking for houses with ample time still on their lease, however, if your house-hunting goes well, you could end up with a moving date that collides with your lease which means double house payments. Alternatively, if you leave your house searching too late, you could be left without a home and forced to find another property to rent month-to-month.

Although there's no way of knowing what will happen, it's best to prepare for all outcomes. Try to save up some extra money to avoid unnecessary financial headaches.
Property Abstracts And Surveys
Ever heard of a property abstract or survey? If you want to avoid any surprise expenses, they should be the top things to consider when buying a house! You need to know about property abstracts and surveys because they're full of information, not only about what's included with each purchase, but they also inform you of any hidden costs waiting around the corner!

A full abstract of the title will summarize the history of ownership over a specific property, so it's a very valuable piece of documentation. The abstracting process can uncover any hidden defects in a title, which can then be fixed before going further, so it's good to be prepared!

With so many houses for sale, it can be hard to decide which one is right. But before you sign on the dotted line, you make sure that the house won't have any costly issues like an old septic tank or neglected roof - and you do that by reading the survey of your potential house. A survey should absolutely be one of the things to consider when buying a house for the first time, as it tells you everything you need to know about the condition of the house you want to buy!

A survey will unveil any structural issues and potential problems a house may have, so you can decide whether or not you're willing to put in the work. If you want to avoid any fixer-uppers or houses that need a lot of work, reading over the survey is vital!
Also read: 11 Best Personal Finance Books
Your Credit Score
One of the most important factors when buying a house is seeing if you could actually buy one in the first place. There are a lot of factors that can decide the outcome of this, one of them being your credit score. Unless you're a cash buyer, you'll be paying for your new home through a mortgage. While mortgages are extremely common, it doesn't mean that they're just handed out to anyone looking to buy a house.

Mortgage applications are rigorous processes, and one of the first things a mortgage lender will look at is your credit score and history. A bad credit score could see your home-owning dreams ending in tatters. A good credit score, however, could be the difference between low-interest rates and high ones.
With a low-to-regular credit score, you may see high-interest rates on mortgages you'd be approved for, so it's best to get that score up as much as possible if you want to see those lower rates!
Also read: Cost Of Living By State In USA
Hiring An Experienced Buyer Agent
If you want your house-buying experience to go as smoothly as possible, you'll want to find an experienced buyer agent to help you. Unfortunately, this help will come at a moderate price, so you'll need to be prepared for the costs - but they're well worth it! A buyer agent is a licensed professional that specializes in everything that goes into the purchase of a house: searching, inspecting, evaluating, negotiating, etc.

Buyer agents work only for the buyer, so you don't need to worry about them having ulterior motives. Sellers will have their own agent working for them who will essentially be doing the same thing as yours - representing their client's best interests. With both parties having representation, it levels the playing field and makes things easier for everyone.

A good agent will be an extra expense, but their expertise will make maneuvering the complex real estate market a walk in the park! You can find your own buyer agent through the National Association of Exclusive Buyer Agents (NAEBA) if you're struggling.
4 Things To Look For When Buying A House Checklist
Location
On the list of things to consider when buying a house, location is a top priority. You may be tempted to buy what looks like the perfect house, and settle on any location - but remember this, you can make an ugly house attractive, but you can't make a bad location great. It's a bit pessimistic to think of, but if you're a first-time buyer, you'll more than likely move on from your first house later in life.

If for any reason you might want to sell your house in the future, a bad location will damage your chances of making a profit or even securing a sale. A great location will remain an asset no matter how the real estate market fluctuates in the future!
Community Life And The Neighborhood
If you're smart, you'll think about looking into nearby transport links, proximity to work, and the neighborhood - these points should be on your things to look for when buying a house checklist. Buying a property is a huge life decision, and it can easily be ruined by lengthy daily commutes and ill-behaving neighbors. Try to mingle with the neighbors before making a decision, this way you'll get a sense of the community and neighborhood.

Neighbors are also the best people to ask about local amenities, so ask them as much as you can! You can check the community's website and social media pages to get a sneak peek of the activities that take place. To be completely sure of the neighborhood, a good tip is to drive by the house you're looking at buying at different times of the day - you'll see how the neighborhood is at all times, including the evening when noise or unruly behavior might be at its peak.
Proximity To Good Schools And Colleges
Proximity to schools and colleges is one of the things to consider when buying a house if you have or are planning to have a family. Every parent wants their child to have the best education and upbringing, so it's vital to search around for local schools and vet them thoroughly. Houses that are closer to good schools are usually more expensive, but for good reason.

If you're up for renting out your house in the future, houses close by to schools and colleges are much more likely to be rented out quickly and will usually stay rented for long durations. In addition, compared to homes further away from schools and colleges, these houses are easier to sell and resale values are often high.
Also read: How To Manage Personal Finances
Crime Rates
The last of our things to look for when buying a house checklist is the crime rate of your chosen area. Just like you would check the neighborhood, you'd want to check the crime rates of your potential new home before making any final decisions. You can find plenty of information available online that can help you check a location's crime rates - MylocalCrime.com is a handy site if you're looking for crime reports within the vicinity of your future home.

Note that living in a crime-filled neighborhood or an area with a higher than average crime rate will also be harder to rent or live in. Plus, would you really feel comfortable living in a house surrounded by high crime activity?
Conclusion
There are many factors involved in the house-hunting and buying process, so it can be overwhelming at first; but with the help of these tips and our checklist, you should be able to find exactly what you're looking for - or something even better! You now know everything you need to know before and during your house hunt, your job should become a lot easier!

We hope our advice will help you to get your house hunt off on the right foot and give you the confidence you need to take the world by storm. If you stick to the advice above and plan in advance, you should be on the property ladder in no time at all! So what are you waiting for? Get out there and find your perfect home! Turn your dreams into a reality and find your forever home - happy hunting!
---
Frequently Asked Questions
A real estate agent can help you find properties that meet your criteria, negotiate with sellers, and guide you through the paperwork and legal requirements, making the home buying process smoother and more efficient.
Research the neighborhood's historical price trends, local development plans, and demand for housing in the area. Properties in up-and-coming neighborhoods or with desirable features have higher appreciation potential.
Start by comparing mortgage rates from different lenders, getting pre-approved, and understanding the different types of loans available. A good credit score and a stable income can help you secure better loan terms.
Location affects the value of a home because it determines accessibility to amenities, schools, transportation, and safety. Properties in desirable locations tend to have higher values and appreciate faster.
Older homes may require more maintenance, repairs, or updates. A well-maintained home can save you time and money in the long run. Consider hiring a home inspector to evaluate the property's condition.
1. Location 2. Budget and financing 3. Size and layout 4. Condition and age of the property 5. Market conditions and appreciation potential.
Consider the number of bedrooms and bathrooms, storage space, kitchen layout, and yard size. Think about your current and future needs, such as a growing family or space for a home office.
Market conditions can affect home prices, interest rates, and competition among buyers. Understanding the current market can help you make an informed decision about when to buy and how much to offer.
A home inspection helps identify potential issues with the property, such as structural problems, plumbing or electrical issues, and pest infestations. This information can help you negotiate repairs or a lower price with the seller.
Setting a budget helps you narrow down your options, avoid financial stress, and ensures you can afford the mortgage payments, maintenance, insurance, and taxes associated with homeownership.
Create Your Paystub in 2 minutes