How Can You Earn Extra Money From Home?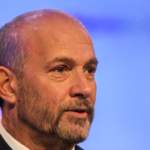 By
James Wilson
Jun. 08, 2021
First, congratulate yourself on making it this far, taking the initiative, and looking for the best ways to make money from home.
Chances are you already have a permanent job, but you are here because you are also looking for a way to make the most of your free time and earn a nest egg to spend on a hobby or to cover extra housekeeping expenses.
In this article, you are in the right place: we will reveal 8 real ways to make money from home.
Good Reasons To Earn Money From Home
Many have now realized that often an office job is not enough to support their dreams and desires financially. To earn extra money, they would have to find a new job, work overtime, or ask for a raise, but these three options are not ideal.
Wouldn't it be great to have an extra $500 per month? Or maybe you can quit your office job completely?
If you answered yes to any of these questions, we hope you can choose and practice one method described in this article! By doing so, you can generate an alternative source of income and be closer to making your dreams come true.
In case you need other good reasons to start, remember this:
You can get extra income
Instead of just relying on your office work, you can create another source of income by completing jobs remotely!
You can earn, wherever you are!
Despite the article's title, it does not limit your ability to earn money for your home. We can easily do some methods even when traveling, on the train, or relaxing on the beach.
You can support yourself by working from home.
We are not advising you to fire on the spot. However, if you commit to practicing some methods, we will be showing you; it is possible to earn enough from home that you can eventually quit your current job!
You will find that it is fun, exciting, and fulfilling
With this type of work situation, you and you alone determine how much money to earn. Being self-employed is a challenge that develops your sense of independence, making you grow in the direction you want.
There is no limit to how much money you can earn!
When you do a "normal" job, there are usually limits on how much you can earn. However, you can get around them if you decide to work as freelancers or on your own. By continuously improving your skills and looking for remote job opportunities, there are no limits to your earning potential!
Also read: Top 8 Best Ways To Make Money From Home
Selling Online
Many are interested in selling items, clothes, and more online but do not know how to do that. And what are the real ways to make money from home, thanks to this tool?
There are many ideas to make money from home, whether you want to sell things you already own or are more oriented to buy and sell as traditional shops do.
Before we get started, these are our tips before selling products on the Internet to make money online:
Create a PayPal account. If you do not have a PayPal account, it is time to sign up if you want to make money online. It is the international standard in making or receiving payments online;
Take brilliant pictures. Make sure you take great photos of the products you want to sell online to make money. If you have many items to sell, you can also think about creating a mini set in your home with a neutral background to bring out the things you want to see better. For this purpose, you will need a proper camera. If you don't have it, try asking some of your friends to lend you a day;
Be honest. If you have decided to sell, for example, vintage clothing (used), be honest in describing every single detail and be sure to report any damaged points. Besides reducing quite a few of the issues, other users will appreciate your extreme sincerity;
Offer great service. How you treat your customers is extremely important. This way, you will get excellent reviews, and gaining new customers will be much easier.
Once you feel ready to make money online by selling on the Internet, here is a list of websites that might be right for you.
Amazon - Did you know you can become an Amazon seller? The process is very simple: you register as a seller, buy products somewhere (preferably in very large quantities), send them to Amazon's warehouses, and Amazon will stock them. When your products are sold, Amazon takes care of the shipment to the customer and, after withholding a commission, sends you the money from the sale;
Etsy - If you enjoy making furniture or costume jewelry and have a creative spirit, you can sell your creations on Etsy. Through Etsy, you can open a sort of online shop for free: sign up, post photos of your creations, and ... sell! You can indicate your payment preferences, but PayPal is usually the preferred route for sellers and buyers. In addition, Etsy helps you with the sales process and keeps track of unsold products, taking a 3.5% commission on every sale you make.
eBay - There cannot be an article on the web on real ways to make money from home without mentioning the very famous eBay. You can either open a real online store via eBay or choose to sell products occasionally.
Facebook - Also, on Facebook, you can sell and earn online. Search for new and used sales and exchange groups in your city or area, apply for membership, and follow the guidelines indicated by the group moderator and start publishing posts with photos and a description of what you want to sell!
Also read: The Ultimate Guide To Setting Up A Home Office that Works for You
Do Affiliate Marketing With Amazon Affiliate
One of the real ways to make money from home is affiliate marketing. With affiliate marketing, if done with commitment and perseverance, it is possible and very profitable.
Affiliate marketing is the promotion of a company's product to sell to turn you gets a commission.
Of course, to make an affiliation, as we said before, you will need to have your own space on the web to promote products and generate sales through links. For this, you will need to create a website. As you can see, for most of these works from home to make money online, you will need a website, which you can create at a minimal cost.
From then on, you can start doing affiliate marketing to make money. The simplest way is Amazon affiliation: I will give you an example. You make an article on your site that talks about drawing the best-colored pencils on the market.
As soon as you name the brand X pencils, put the Amazon affiliate link to buy them. If someone opens the link and buys the pencils (or whatever else they have in their cart) from Amazon, you get 10% of the product price.
To become an Amazon affiliate, sign up for the Amazon Affiliate Program and select the product to promote to get the affiliate link.
Also read: 4 Tips To Keep Your Home Office Organized
Become A Social Media Influencer
Have you ever imagined being paid for your likes, shares, and followers? Now is a good time to build a reputation as a social media influencer. Meanwhile, working as an influencer has become one of the best ways to make money from home for people in various industries, including gardening, fashion, groceries, travel, and even parenting.
It can take a while to make a name for yourself online. However, if you have a topic that you are passionate about talking about, you can make good money with it and in combination with an engaged audience.
Publish Books
If you are looking for how to earn money from home with no investment and you have a passion for writing, then you are in luck: there are several paths you can take. For example, if you have written a novel or short story, you can publish it online and sell it as an eBook. This way you could make some money from its sale.
There are various platforms to publish a book online: for example, there is the Lulu website and the Amazon website; this latter platform is undoubtedly the most used for the sale of books in digital format.
To publish books online and become famous, to be noticed by a publishing house, I also recommend a publishing platform designed for emerging authors called Wattpad. It is a rather well-known and very popular website with a mainly young audience in which it is possible to publish your stories completely free.
Fill Out Paid Surveys
Giving your opinion on something is not difficult, especially if they pay you to do it. Companies need to know what the market thinks to improve or create products, and they will pay for that information!
Just sign up for a survey site, share some information about yourself, and you can start filling out surveys! They usually take 10-15 minutes to complete, and completing this simple task will allow you to put a lot of money in your pocket.
Remember that you can always subscribe to different sites to maximize the number of surveys you need to complete. Here are some portals that we have tried and tested for you - American Consumer Opinion and My Survey
Also read: What are the most easy business processes to automate right now?
Investing In The Real Estate Market
The real estate market is as complex as it is profitable in which to invest. In busy areas, your investments can guarantee you huge returns.
Properties in less popular areas offer fewer opportunities for immediate income but have high growth potential.
These are the two major methods of investing in real estate:
Keep the property until you can sell it for its maximum value and price

Rent the property (such as holiday home, long-term rental, etc.)
Pro
Real estate usually has value. Over time, this value increases.
Owning real estate is a safety net. Whatever happens, you know at least you have a roof over your head.
Versus
Some tenants are difficult to manage.
You will not be able to turn your properties into liquidity in a short time; it could be months before you can find an interested buyer.
Becoming A Freelancer
Becoming a freelancer is also one idea to make money from home: they will pay you more than a full-time job if you can maximize the time; professional and competent work always pays more.
To find new opportunities or new clients, let your former colleagues or your entire network of contacts know you are available to give your services and your expertise as a freelancer.
Become A YouTuber
Another category on how to earn money from home without any investment is that of established YouTubers.
If you are good at moving in front of the camera, you are creative, and you like making videos, you could think about it.
You can earn through banner ads and the platform's affiliate program on YouTube, which you will access once you reach the minimum threshold of views.
Your visitors must therefore be constant, and you will need to know how to innovate.
Conclusions
There are many methods on best ways to make money from home, but they are more functional and efficient than others. The Top 8 Best Ways to Make Money from Home methods that I have listed, in my opinion, are the best.
To conclude, I want to give you some advice on how to increase your chances of success by combining more points on this list. Here is a quick and practical example:
Create a blog optimized for a specific niche

Open a YouTube channel where you promote your blog and upload videos to your articles.

Promote affiliate products both in your videos and on your blog

Write an eBook and make videos online by promoting them in advance on the blog and the YouTube channel

Create a profile on each social network and try to increase notoriety

Create a newsletter; attracting leads by offering something in return (e.g. free eBook)

Sell ​​your products and affiliate products on Pinterest.
Doing all this takes time, but it will allow you to earn money, so take it as a genuine job and not as a simple passion. Earning money online does not mean earning doing nothing. Indeed, work hard and always be focused on the goal.
Create your paystubs today with our pay stub maker and learn what ytd means on your paystub!
Create Your Paystub in 2 minutes