What Does A Controller Do? Does My Business Need One?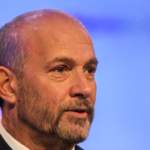 By
James Wilson
Aug. 02, 2022
A lot of the time, financial jargon is very difficult to understand. This leads to a lot of confusion which is not beneficial to the workplace. However, we are here to help. In this article, we will help you understand a term often used in the lexicon of finance. Not only that, but we will help you decide whether or not your business needs one. So, if this is of interest to you, then read on for more!
Also read: Can I Pay Off My Mortgage Early?
What Is A Controller And What Do They Do?
Controllers, also known as financial controllers, are executives who oversee the business's accounting functions. They make sure that the ledgers of the company are in line with financial regulations and are accurate. Financial controllers create and watch over the processes involved in recording the finances of a company. They ensure that when data is submitted, it is submitted on time and in the correct way.
The services provided by a financial controller include:
Inventory accounting: They track, value, and monitor inventory assets

Month-end close: They provide insight into the financial position of the company and enable accurate analysis and reporting

Recognition of revenue: They ensure compliance by creating and applying controls for financial reports on a monthly basis

Team Management (Accounting): They supervise the finance team and oversee the management operations to make sure all reports are submitted on time and are accurate

Create Formal Financial Procedures: They are in charge of developing, implementing, and optimizing various processes that are part of form financial procedures, like budgeting, data collection, and the month-end close.
However, it is important to note that a financial controller does not solely deal with an accounting team. They are also responsible for liaising between the financial team and the senior management of the company because they are able to use the necessary financial data to offer important insight to the internal stakeholders.
To be a controller, you will need to have excellent communication skills, in order to be able to successfully link the business goals and objectives to the company finances.
The role of a financial controller can often be compared to the role of a chief financial officer, and this is especially true of small businesses. In the case of small businesses, the financial controller and the chief financial officer are usually the same person, who will take on both roles and responsibilities. Some examples include:
Evaluating risks: Seeking out and identifying any potential risks or events that will have a negative impact on the company

Rolling out software: Making sure there is accurate data migration and procedures implemented for account functions that use both external and internal software

Reviewing any opportunity for investments or inquiring about deals

Forecasting and budgeting for the business: Look at the trends of previous financial data in order to predict the future of the financial position of the business.
Also read: What is a Bridge Loan?
What Skills Should You Look Out For When Trying To Choose A Financial Controller?
When trying to employ a financial controller, you will need to look for someone who is able to provide financial recommendations, analysis, and data in a timely manner. They will also need to have expertise on the best practices of accounting. Naturally, they will need excellent communication and technical skills. Let's check them out in more detail!
Accounting Process Knowledge: Financial controllers should have many many years of experience in accounting, and they will usually have a master's degree in accounting, or an MBA. On top of that, they are usually either a certified management accountant or a certified public accountant. This means that they have excellent knowledge of financial analysis, financial planning, the general functions of accounting, and auditing.
Great Leadership Skills: Financial controllers need to be able to keep their teams motivated. They need to be able to take charge of communicating with stakeholders at the highest level of their company. They should have knowledge of the functions of the accounting team and know the ledgers inside out. This gives them the ability to translate the data into strategic insight.
Technical Skills: Financial controllers should know how to use machine learning models to work as efficiently as possible.
Also read: Checklist For Moving Into Your New House
Do Businesses Need A Financial Controller?
It is always a good idea to hire a financial controller. However, there may be times where you need one more than others. Once the accounting aspect of your business grows to be more complex, it is a good idea to get a financial controller working for your company.
Here are some more examples of when it is best to hire a financial controller:
If your business is growing at a quick pace.

If your business lacks quick and accurate information regarding the financial aspects of your company. For example, if you are struggling to meet the monthly-close deadlines.

If your accounting team is growing at a rapid rate but does not have a leader.

The manager of your accounting team is focusing on basic accounting rather than development of the business.

If managers need to be reassured that they are working within the confines of federal, local, and state tax regulations.

If your company has a lot of receivables and inventory that need multiple managers to oversee it.
In these situations, it is a good idea to consider hiring a financial controller.
Also read: How to Apply For a FHA Loan?
Final Thoughts
Financial controllers are very important to businesses, especially if the business, and in particular the accounting team, is growing quickly. Financial controllers have a lot of responsibility in the business, and in smaller businesses, their responsibilities are equal to that of the chief financial officer.
Financial controllers are mainly responsible for the business's accounting functions. They oversee company ledgers, the way the finances are recorded, and ensure data is submitted in an accurate and timely way. Financial controllers are also responsible for much more, including liaising between the financial team and the senior management of the company to offer insight to stakeholders.
We hope this article tells you everything you need to know about controllers and how important they are to business.
A free paystub generator is a great, affordable way to create custom paystubs.

Also read: Pay Rent With a Credit Card
---
Frequently Asked Questions
Yes, a controller can help with tax compliance by overseeing the preparation of tax filings, ensuring accurate reporting of financial information, and staying up-to-date on tax regulations and changes.
Yes, outsourcing a controller is a popular option for businesses that may not need or cannot afford a full-time employee in this role. There are firms that specialize in providing outsourced controllership services.
Not necessarily. Smaller businesses may not require a full-time controller, while larger businesses with complex financial needs may benefit from having a dedicated financial professional.
A controller is responsible for overall financial management and strategy, while an accountant focuses primarily on recording and maintaining financial transactions, preparing financial statements, and ensuring tax compliance.
A controller ensures timely and accurate financial reporting, which includes preparing financial statements, analyzing financial data, and providing insights to management for decision-making purposes.
A controller manages financial reporting, budgeting, financial analysis, internal controls, cash management, and tax compliance. They also oversee and work closely with accounting staff.
A controller can provide valuable financial insights, improve internal controls, ensure regulatory compliance, manage cash flow, and contribute to the overall growth and success of your business.
A controller is a key financial professional within a company who oversees accounting and financial operations, ensuring accurate financial records and compliance with regulations.
A controller should have a strong background in accounting, usually with a Bachelor's degree in accounting or finance. They should also have extensive experience in financial management and may hold certifications such as CPA, CMA, or CGMA.
Consider hiring a controller when your business experiences significant growth, has increased financial complexity, or requires a higher level of financial expertise to manage its operations.
Create Your Paystub in 2 minutes