What Does Personal Finance Mean? - A Full Guide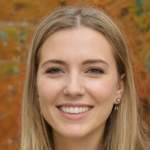 By
Samantha Clark
Mar. 06, 2023
Managing your personal finance correctly is incredibly important in order to ensure that you have enough money to live your life and secure your future.
It is incredibly easy to get yourself into a poor financial position, and this is primarily done because of lack of knowledge. So the first thing that you need to do to improve your personal finance is get a good understanding of what personal finance is.
This starts with understanding the meaning of personal finance. What is personal finance? What does it mean? And what are the benefits of managing your own personal finance? These are all very good questions, and we'll tell you the answers to them all in this guide.
So what are you waiting for? If you want to find out more about the meaning of personal finance, keep on reading!
Also read: Kikoff Credit Review
What is Personal Finance?
So, first things first, what is personal finance? Well that is a good question. As the name suggests, personal finance refers to your own finances and the financial decisions that you make. Personal finance is made up of a number of different components, we will take a deeper look at this later on.
Personal finance is the process of planning your own finances. It requires you to set financial goals and put a plan in place to work towards them. In order to reach these goals, you will need to look at your income, outgoing payments, and ways that you can utilize this to reach the goals that you have set for yourself.
Financial goals can encompass a wide variety of things, from short-term goals, such as savings pots for a new car or a house deposit, and long-term goals, such as wealth generation, and investment.
In order to reach financial goals, you will need to use a variety of different personal finance tools. This will include budgeting, financial planning, and lots more. But in order to understand the need for these tools, you need to appreciate the importance of personal finance. So, let's take a look at why personal finance is important.
Also read: Understanding Profit And Loss Reports
The Importance of Personal Finance Goals
Personal finance, and setting personal finance goals, is incredibly important as it is the only way to gain control over your finances. Without managing your own finances, it is very easy to be clueless over where your money is going, and how you are spending it. Without this knowledge, you will never be able to reach your financial goals.
Setting personal financial goals is incredibly important because we live in a society where money is very important. In order to survive in the Western world, you need to have money, and poor financial management can cause life to be incredibly stressful. While seeing the bare facts of your personal spending can be overwhelming at first, knowledge is power. It is only this knowledge that allows you to make real change.
Personal financial goals are important because they allow you to have something to work towards. They ensure that you are handling your money in an appropriate manner, and can help make life a lot easier for you.
Also read: Are Bookkeeping Jobs Declining?
What Are the Main Components of Personal Finance?
So what are the main components of personal finance? Well, there are actually 5 different components that make up personal finance. They are: income, spending, saving, investing and protection. Let's take a look at them one by one.
Also read: Experian Boost Review
Income
First, we have income. As the name suggests, income is money that is incoming to you. This essentially makes up your cash flow, and it is the money that you will have available to look after yourself and your family.
Income can come in a variety of different ways, including wages/salary, bonuses, pensions, and dividends. The one thing that these different things have in common is that they generate cash which you can then spend, save, or invest. Which takes us onto our next component.
Spending
Spending is the next component of personal finance. You might expect a personal finance plan to prevent you from spending, but in reality this is impossible. Spending can cover needs and wants, and it can also be made up by cash and credit purchases.
Needs will primarily include expenses, such as rent, your mortgage, utilities, and the cost of your food shop. Whereas wants may include things such as international travel, tickets for sports games and clothing that you do not need.
Spending can be made up of cash payments and credit payments. Cash payments will occur when you use money that you already own to pay for things, whereas credit payments will occur when you spend money that you have borrowed. Generally, your spending should be lower than your income to ensure you are living within your means.
Also read: Extra Debit Card Review
Saving
Next up, we have savings. Savings refer to cash that is put aside for the future, either to be invested or spent. Managing your savings is a huge part of personal finance, and reaching your own goals.
Savings may be made up of cash savings, money added to a savings account, and money added to a "sinking fund" in case of emergencies. It is essentially just money put aside for future use.
Investing
If you choose to, you can use your savings to invest in your future. There are lots of different forms of investment, and with them, the goal is ultimately to generate a rate of return higher than the money you invested.
There are long-term and short-term investments, and some are riskier than others. Choosing the right investment route for your money and goals is a huge part of personal finance.
Protection
Finally, there is protection. Protection essentially refers to using your personal finances to protect yourself in case of emergency. This will include things such as home insurance, and life insurance, and it refers to money that you spend in order to protect your personal finance.
Summary
In short, personal finance basically just refers to your own finances and how you manage your income in relation to spending, saving, investing and protecting your assets. Managing your finances is critical for your future, which is why personal finance is so important.
If you think you aren't using the most efficient way to produce pay stubs, then check out our pay stub maker today. It's so simple to use and very convenient!
Thank you for reading!
Create Your Paystub in 2 minutes