The Legal Troubles Of An Electronic Pay Stub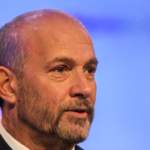 By
James Wilson
Aug. 05, 2019
Are you considering issuing electronic pay stubs to your employees? According to the American Payroll Association, 96 percent of U.S. employees receive their paycheck through direct deposit. The Fair Labor Standards Act (FLSA) requires that an employer keep an accurate record of the hours worked, but it does not mandate that an employer must provide a pay stub to its employees.
Yet, state law may have a rule that you give your workers a pay stub or at least the option to have one. Read on to learn the legal troubles that can come about by using an electronic pay stub for your employees.
Lawfulness In Your State
Before using an electronic pay stub for your business, you should ensure that it is lawful to use them in the state where you operate. What states require you to give your employees a written pay stub, or alternatively, the ability to print it out? They include the following: California, Colorado, Connecticut, Iowa, Maine, Massachusetts, New Mexico, North Carolina, Texas, Vermont, and Washington.
There are other states that do not require pay stubs at all. However, many employers choose to give their workers pay stubs for tax purposes and efficiency. These states include Alabama, Arkansas, Florida, Georgia, Louisiana, Mississippi, Ohio, South Dakota, and Tennessee.
Opt-Out Or Opt-In?
It's also important to determine whether or not the state where your business operates requires you to allow employees to opt-in or opt-out of electronic pay stubs. Only three states require an employer to give its employee the right to opt-out of getting an electronic pay stub. If an employee opts out, he or she will receive a paper pay stub. These states are Delaware, Minnesota, and Oregon.
The state of, Hawaii however, mandates an employer to allow its employee to consent (opt-in) for electronic pay stubs. This means that in the case of an absent consent, an employer must give its employee a printed or written pay stub.
Understand The Legal Recourse
It is crucial that as a business owner, you understand the legal recourse available to an employee if an employer violates these pay stub laws. The penalties vary from state to state, and they also depend on the level of severity. These penalties can be as minor as a fine to criminal penalties in the most serious circumstances.
You may be in a state that does not require you to provide a physical or electronic pay stub. If so, it's a good idea and a responsible business practice, to have payroll records. That's because having these records can help you if you have an employee request for them. You can also use them to your advantage during an audit by the Department of Labor.
Also read: What is ER Health On a Pay Stub
Wrapping Up: Using an Electronic Pay Stub
Electronic pay stubs can be a great way for your business to operate more efficiently. You will also be able to save money on printing and mailing. But to maximize their benefit to you and your employees, you need to ensure you are using them in a lawful way. At ThePayStubs, we help you design custom pay stubs for your business. Create a paystub today by using our pay stub maker!
---
Frequently Asked Questions
Yes, electronic pay stubs are legal and widely accepted in most jurisdictions. However, specific rules and regulations may vary depending on your location and industry. Always check local laws and regulations to ensure compliance.
Penalties for non-compliance can vary by jurisdiction and may include fines, legal action, or other consequences. Always check your local laws and regulations to ensure compliance and avoid penalties.
Yes, employees can request paper pay stubs in most jurisdictions. Employers should have a process in place to accommodate such requests and ensure compliance with applicable laws.
To ensure proper consent, employers should provide a clear and explicit option for employees to opt-in or opt-out of receiving electronic pay stubs. This could be done through an employee handbook, onboarding documents, or a separate consent form.
Employers should use a secure online portal or system that requires employee authentication (such as a username and password) to access their electronic pay stubs. This ensures that only authorized users can access sensitive payroll information.
Stay informed by regularly checking your local government websites, consulting with legal or HR professionals, and participating in industry forums or associations to stay updated on changes in laws and regulations related to electronic pay stubs.
Record retention requirements may vary by jurisdiction, but generally, employers should keep payroll records for at least three years. Check your local laws and regulations for specific retention requirements.
Common legal troubles include ensuring proper consent from employees, providing secure access to pay stubs, maintaining accurate records, and adhering to state laws regarding electronic pay stubs.
Employers must provide reasonable accommodations or alternative methods for employees who have difficulty accessing their electronic pay stubs, such as providing a paper copy or offering assistance with accessing the online portal.
An electronic pay stub, also known as an e-pay stub or digital pay stub, is an electronic version of a traditional paper pay stub that details an employee's earnings, deductions, and other relevant payroll information.
Create Your Paystub in 2 minutes