What Is The Difference Between A Payday, Pay Cycle, And Pay Period?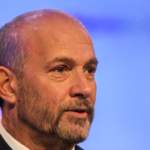 By
James Wilson
Jul. 18, 2018
There are many advantages to paying yourself a paycheck out of your small business. Whether you're learning how to handle your own payroll, or you've hired a few employees, it's important to understand basic paycheck terminology.
One of the most confusing topics is the difference between a payday, pay cycle, and pay period. Although the terms are often used interchangeably, they are very different. Read on to learn more.
Also read: How To Calculate Take Home Pay Correctly
Payday
Payday is typically your employee's favorite day, as this is when paychecks are regularly issued. This date is also known as the check date since it's the date reflected on the paycheck. The check date is important because it determines the due dates for payroll deposits and tax filings.
If you've issued even a single paycheck, you're responsible for meeting the required deadlines. In general, you must pay Federal and State taxes monthly, while FUTA is paid on a quarterly basis. Failure to make payments on time will result in penalties that you would be better off avoiding.
Pay Cycle
Pay Cycle refers to the frequency that a business pays its employees. This could be weekly, biweekly, monthly, or any other time period the business chooses. Companies often determine the pay cycle based on criteria like:
Business model
Employee satisfaction
Convenience
Although the business has the ability to determine the pay cycle, it should be consistent for the individual employee. Pay cycles typically determine the paycheck date, but otherwise have no impact on payroll calculations or deadlines. The pay cycle isn't reported on any official documents.
Also read: How To Approach Tax Season As A 1099 Employee
Pay Period
The period of time that the employee performed work is the pay period. For example, if an employee worked from June 1st to the 15th, that stretch of time is the pay period. If the check is issued on the 16th, this is the payday.
Weekly pay periods generate approximately 52 paychecks per year. Biweekly, semi-monthly, and monthly pay periods generate 26, 24, and 12 paychecks per year, respectively.

Employee paystubs include details like the number of hours worked during the pay period, hourly pay rate, taxes withheld, and other deductions. Employees on salary are paid based on an annual amount, divided by the specified number of pay periods. It doesn't matter how often the salaried employee is paid, as long as the employee receives the full salary amount each year.

Note that although Federal laws don't regulate pay periods, some state laws do. You should check with your State Department of Labor to determine whether you're subject to regulations.
Also read: The Pros And Cons Of Contract Jobs​​​​​​​
Do You Need Help Handling Your Payroll?
Most small business owners find that dealing with payroll is a hassle. At ThePayStubs, we give you the ability to quickly generate accurate paystubs, W-2 forms and 1099-MISC forms. Our professional accountants validate all calculations, so you can be comfortable with your results. Check out our paystub maker to see how easy it can be!
Also read: 3 Signs It's Time To Switch Pay Stub Generators​​​​​​​
Create Your Paystub in 2 minutes