What Is the Average HR Generalist Salary?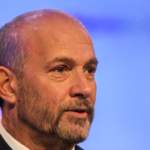 By
James Wilson
Aug. 15, 2022
Any company's first HR recruit is usually an HR generalist. Instead of a specific line of work, as the job title implies, this is a person with a broad range of responsibilities. As a result, the HR generalist is responsible for the majority of HR responsibilities, such as hiring, salary and benefits, HR administration, and other duties.
The average salary for an HR generalist in the United States is $60,000. This can vary depending on the company you are with, where you are located, the tasks you are responsible for, and your experience.
Also read: How To Calculate Take Home Pay Correctly
What Does an HR Generalist Do?
HR generalists are in charge of the day-to-day operations of a company's human resource office, as well as the administration of HR policies, processes, and programs. Employee interactions, training and development, benefits, remuneration, organizational development, and employment are all handled by HR departments.
Generalists in human resources are in almost any organization. The industry of an organization could be anything depending on whether there are employees with administrative needs to attend to, whether that business is a non-profit organization, a zoo, or anything in between.
HR Generalists report to the HR manager or director, regardless of their position within the organization. They are essential for an HR department because their tasks range from business administration to employee relations and fundamental human resource management. The employment of an HR Generalist is a common way for smaller businesses to start their recruitment process for the department.
Also read: Calculate Your Hourly, Weekly, And Monthly Income
How to Become an HR Generalist
It is critical to have a solid understanding of the human resources profession if you want to be a successful HR Generalist. As a result, you should consider enrolling in HR University's high-quality certification program to learn everything you need to know about being a skilled HR generalist.
Most HR generalist positions require a bachelor's degree in a subject such as human resources, business, human resource administration, or organizational development. Business, psychology, industrial relations, accounting, and human resource management courses will educate you on how to use the necessary abilities.
Some HR generalists decide to further their schooling. The most common postgraduate degree held by HR generalists is a Master of Science in Human Resource Management, providing advanced business, psychology, and communication skills.
While having a high degree of education is an advantage, it is not always a necessity. If this is the case, the employer will expect you to make up for a lack of a degree or certification by demonstrating appropriate job experience. This is not just about HR experience. When applying for an HR Generalist position, you can highlight transferable talents from a variety of sectors and positions.
If you have worked as an operational manager at a manufacturing plant, for example, you are well-versed in how the factory works. As an HR Generalist, you'll have an advantage when it comes to advising executives on the company's organizational structure. If you have worked in marketing before, you can easily transfer your marketing skills to internal communications.
Also read: How To File A 1099-MISC Form?
Important Skills for an HR Generalist to Have
Emotional and social intelligence are required skills for HR generalists. HR generalists must grasp what motivates and inspires people of diverse backgrounds and experiences as experts specializing in assisting people in doing their jobs well.
HR Generalists are now expected to be analytical and data-driven by the majority of firms. Key HR KPIs such as engagement and retention and employee performance must be understood. It is a plus if you know how to use Excel.
You should also be able to develop, read, and interpret HR reports based on data from Human Resource Information Systems. Strong HR reporting abilities can assist you in transforming data into compelling messages that lead to action. You will be able to boost your advice's trustworthiness, better your people and company rules, and become more data-driven overall.
Also read: All About Adjusted Gross Income
HR Generalist Career Path
If you work as a human resources generalist, you will have a wide range of tasks. They are in charge of a little bit of everything in the HR department. They do not specialize in any one area of HR, but they do get involved in all of them.
You will be able to take on a considerably broader range of duties if you begin your HR career as a generalist. As a result, you'll be able to broaden your range of experiences. This gives you more alternatives for job advancement.
You can opt to specialize in one of the many different areas of human resources, or you can stay a generalist and work your way up to become a human resources director.
If you choose the HR generalist path, you will probably start off as an HR administrator, coordinator, or assistant. As you might expect, you will be doing HR administration, updating employee records, dealing with recruitment and referencing, and managing monthly payroll submissions in these positions.
Taking the next step in your HR generalist career is to become an HR officer. You will be increasingly involved in designing and executing HR policies that cover a wide variety of topics, from recruiting and pay to diversity and employee relations, in this post.
Also read: How To Get A Pay Stub From Direct Deposit?
Summary
HR generalists are responsible for employees all through their involvement with the company from sourcing them to managing their exit from the company. They are focused on people and the strategies that can be implemented in order to move the overall company forward.
The great thing about being an HR generalist is that you will learn a lot of skills as the role is very broad. This means that every day will present something new and will prevent you from feeling bored or stuck in your career.
Having experience in a lot of different HR subjects will allow you to be a bit more creative with your career path as you will not be a one-trick pony. The salary is another perk of this role with plenty of room for growth as well.
If you need to generate pay stubs, check out our paystub maker now!
---
Frequently Asked Questions
While certifications are not always required, obtaining certifications such as the PHR (Professional in Human Resources) or SHRM-CP (Society for Human Resource Management-Certified Professional) can help HR Generalists stand out in the job market and potentially command higher salaries.
Yes, location can greatly impact the average HR Generalist salary. Salaries tend to be higher in areas with a higher cost of living, such as large metropolitan areas.
As HR Generalists gain experience in their field, their salary typically increases. For example, an entry-level HR Generalist may earn around $45,000 per year, while a more experienced HR Generalist could earn upwards of $70,000 annually.
Factors that can influence an HR Generalist's salary include experience, education, certifications, location, and company size.
A bachelor's degree in human resources, business administration, or a related field is typically required for an HR Generalist position. Some organizations may also accept significant HR experience in lieu of a degree.
An HR Generalist is a human resources professional who handles a broad range of responsibilities within an organization, such as recruiting, training, employee relations, payroll, benefits administration, and compliance with employment laws.
The average HR Generalist salary can vary based on factors like experience, location, and company size. However, the national average in the United States is around $55,000 per year.
HR Generalists often have opportunities for career progression within the HR field. They may advance to roles such as HR Manager, HR Director, or HR Business Partner, which typically come with increased responsibilities and higher salaries.
Important skills for an HR Generalist include communication, organization, conflict resolution, problem-solving, and knowledge of employment laws and regulations.
More information about the HR Generalist role and salary can be found on websites like Glassdoor, PayScale, and the U.S. Bureau of Labor Statistics. Additionally, professional organizations such as SHRM (Society for Human Resource Management) can provide valuable resources.
Create Your Paystub in 2 minutes